enjoying the Autumn colors of Prague
Sharon & Danny were looking for a beautiful and iconic pre wedding portrait session in Prague. When Sharon told me her session was to be held during the most beautiful part of the year I just knew this one was going to be stunning. Sharon knows Prague quite well as her work has brought her here, whereas Danny was quite unfamiliar. After looking at many recent sessions we settled on a an itinerary that not only made sure our time was well spent, but one that shows just how striking this city can be – especially with the beautiful fall foliage.
Though the sun was for the most part obscured by the clouds and fog that did not diminish the striking fall colors nor the fun these two had exploding this magical city. Danny was quite taken back when we visited one of my favorite locations overlooking Mala Strana. The peaceful location was picture perfect to simply sit back and watch the busy city down below.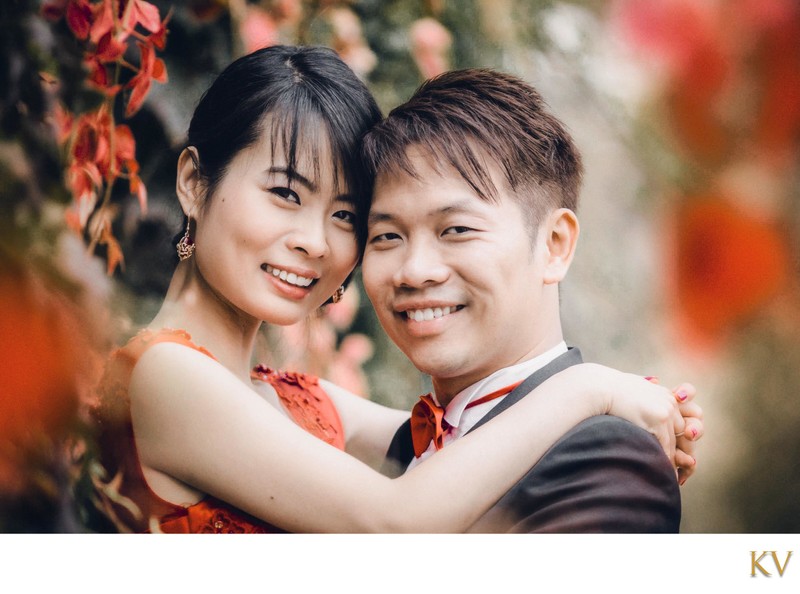 ---
Atmospheric pre weddings from Prague!
Prague Portrait Studio

Weddings • Engagements • Pre Weddings • Portraits • Couples • Family • Corporate • Events • Branding

+420 776 069 384 • info@kurtvinion.com • © 2020 Kurt Vinion

Introducing our newest site dedicated to Love Stories from Prague

www.PragueLoveStories.com

Keywords: atmospheric pre weddings from Prague (7), Bride in Red (4), Chinese pre weddings Prague (2), Prague pre weddings best of (3), red roofs Mala Strana, woman in red (5).