portraits | pre-wedding | weddings | couples | family | engagements | photographer
You can look at a picture for a week and never think of it again.
You can also look at a picture for a second and think of it all your life.
- Joan Miro -
American photographer Kurt Vinion based in Prague - available anywhere you wish to go
---
FEATURED GALLERIES YOU'LL LOVE
OUR FAVORITE WEDDING PICTURES
THE BEST IN ENGAGEMENT PHOTOGRAPHY
AWARD-WINNING SUN RISE PORTRAITS
DESTINATION WEDDING AT THE CHATEAU LIBLICE
INTERNATIONAL WEDDING AT THE VRTBA GARDEN
A LUXURY WEDDING AT THE ST. THOMAS
ELOPEMENT WEDDING AT LAKE BLED SLOVENIA
WEDDING AT THE SYON HOUSE IN LONDON
OUTDOOR WEDDING AT CASTLE HLUBOKA
LOVE STORIES // PRE-WEDDING // HONEYMOON
BOHO LOVE STORY WITH A GORGEOUS COUPLE
TWILIGHT PRE-WEDDING WITH AN AMERICAN COUPLE
AN INCREDIBLE VENICE HONEYMOON ADVENTURE
---
The professionals choice for Prague wedding and elopements
Emotional, Atmospheric, Heartfelt pictures for unique couples
American photographer Kurt Vinion is an experienced portrait & wedding photographer who focuses on capturing real emotions and the timeless emotional connections that elevate simple moments to life long treasured memories.
The truth is anyone can take a photo, but to capture real moments takes dedication, patience and a creative eye.
Combine that with state of the art digital enhancements and the results are always in a class of their own.
This is why 8 wedding & portrait photographers from around the world have selected Kurt as their portrait & wedding photographer.
To see more imagery please visit the various photography collections.
Awarded one of the world's Top 100 WPJA Artistic Guild Wedding Photographers
BLOG I To view our recent blog posts please visit the link below
photography provider I portraits I weddings I families I PR & Events I available worldwide
---
They say that variety is the spice of life and Kurt definitely knows how to create in various genres and styles of pre weddings. Never boring but always fun - he has been creating the best in pre-weddings and couple photo sessions from Prague since 2008. But don't take his word on it check out his pre-weddings and do not forget to see his section on those very stylish and hard to imitate sunrise portraits.
If you want to see some of his favorite pre-weddings - that is easy check out these links here and here.
Of course he has as ton of blog entries too...
After you have exhausted yourself looking through those images - you better get in touch as he is booked pretty solid with destination sessions and may not be available for your date(s). Plus his rates are crazy affordable too for the standard he offers making him highly in demand...
---
Prague's I pre-wedding professional since 2008
Kurt Vinion has captured pre-wedding photo sessions in Asia as well as around Europe. He knows just how high the standard needs to be to impress our clientele who deserve the best from their Prague pre-wedding adventure. He also knows what couples are looking for in their photo session from Prague. Beautiful, atmospheric imagery that captures the unique personalities of each couple as they experience this incredible city is only a part of it. Having flawless imagery that can be proudly showcased on those large screens and in large format prints is a must. There are no shortcuts when you hire us as your pre-wedding / overseas photographer.
As he believes in the personalized approach he will edit and send you your galleries to review your collection. After your initial image selection his team will recreate your files artistically and flawlessly to ensure that you look your absolute best. What does this mean? The removal of people, distractions and yes ladies, we can give you a bit of help if you need it... but that will be our secret. So do yourself a favor - invest in a real pro - you will receive professional results that you will cherish for a lifetime!
---
Prague Elopement Photography
ELOPING TO PRAGUE WILL BE YOUR GREATEST ADVENTURE!
If you are coming to Prague to elope or wishing to have a portrait session I am here to help! I will make sure that you have an awesome experience and that the entire process is stress free!
---
Prague Wedding packages & pricing information
Though I offer set packages, the reality is most of my packages are customized to suit each clients needs. If you wish to discuss your needs or would like to inquire about having a specially created package please feel free to contact me.
Destination wedding photographer - available throughout Europe
The best thing about being a wedding & portrait photographer based in Prague? It is a relatively easy to travel around Europe. I have photographed weddings in: Ireland, N. Ireland, France, Germany, Greece, Malta, Poland, Slovakia, Slovenia, United Kingdom and Italy. I have also photographed weddings at the prestigious Peninsula Hotel in Hong Kong as well as San Diego and Louisville (my hometown) in the United States.
Desiring adventurous and heartfelt pre wedding photos from Prague?
rich emotions, vivid colors, & beautifully enhanced to the highest standard

Capturing gorgeous photographs of couples having the time of their lives as well as showcasing those wonderful locations is something I do best. As the original 'Prague pre wedding photographer' - I have been capturing & creating these photo sessions since 2008. Not only do I take beautiful pictures but we retouch them to the highest standard to ensure that when your photographs are displayed as large as possible there are no distractions or blemishes. With a well known reputation for quality I am regularly called upon to create these beautiful sessions around Europe and yes, even in Hong Kong. We offer the highest standard for pre weddings photos in Prague and the prices reflects this accordingly. Rest assured there are no shortcuts and unlike the many competitors - we will work to ensure your images are picture perfect!
To see more, please visit my pre-wedding photography section that showcases various couples and their pre-weddings from: Czechia, Austria, France, Greece, Hong Kong, Germany, Italy, Malta and Slovenia.
Prague Family Photographer I Vacation Photographer
Looking for a wonderful photo experience for your family's travel adventures?
Family vacations and milestones in your families life are important - this is why we believe in working closely with each family to create something truly unique for your and your loved ones. As the term portrait photographer is now such a fluid term, we offer various styles within each session: reportage portraits or candid portraits as well as more structured portraits that evoke a more classical appeal.
As a professional with over 20-years of experience we can also offer studio portraits as well as on-location family studio portraits. With several tiers of packages and prices we can fit nearly every budget.
Because family's portraits are precious - all of your chosen images are retouched to a high standard. Additionally we can handle all of your printing as well as canvass needs. We are especially proud to offer our Matted Deckled Prints that are gallery worthy as are our very specially created section featuring the very best in Wall art.
Interested in knowing more? Please visit our Family Portrait section to see more as well as our pricing and package info.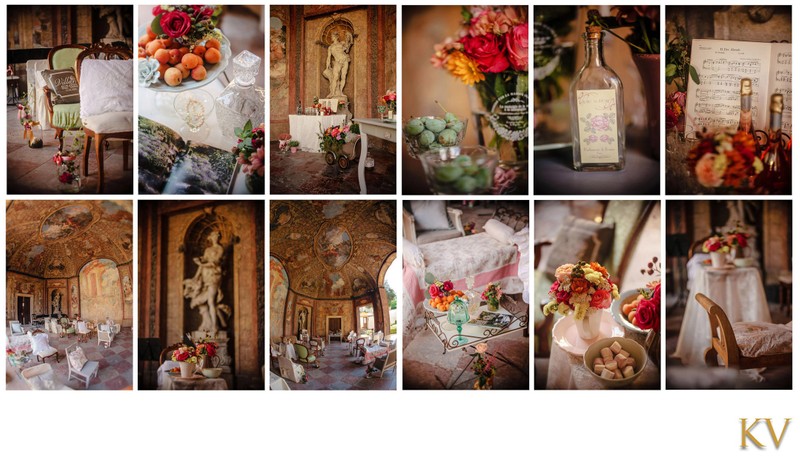 How to choose a Prague wedding planner
Are you considering Prague for your elopement or destination wedding? Unsure about which wedding planners you can trust? If you are in need of an honest opinion - I would be happy to assist. As an American with 13 - years of international wedding experiences, I know which agencies you can put your trust in. There is no quid pro quo or kickbacks - which is sadly quite common here.
Many agencies are brilliant at having a stylish website - many feature fake weddings or 'styled shoots' with gorgeous models. But when it comes down to a real wedding - they fail to offer the type of services that brides and grooms from Western Europe & N. America expect. It can be quite daunting finding the right wedding planner especially when the market is saturated.
If you wish to chat about your ideas and options - please feel free to contact me. If I have the time, I would be happy to chat with you to ensure that you have the very best wedding day experience in Prague.
Looking for a Corporate Event and or PR Photographer in Prague?
You should check out the Prague Photographer Team - with over 25 - years of professional photography experiences in corporate events, PR, industrial, TV production stills, gala event coverage, private VIP events, staff headshots, or brand identity - this team can create visuals for your needs.
---
Wedding & Portrait Photographer I Kurt Vinion Photography, Est.2008
Wedding Photographer Munich

| Wedding Photographer Berlin | pre-wedding Photographer Venice
Weddings • Engagements • Pre Weddings • Portraits • Couples • Family • Corporate • Events • Branding
Prague Portrait Studio Located in the heart of Mala Strana
(via appointment only - no walk-ins allowed)
+420 776 069 384 • info@kurtvinion.com • © 2021 Kurt Vinion
Introducing our new website dedicated to couple shoots in Prague:
and our newest site focusing on destination weddings in Austria, Germany and Switzerland