---


Prague wedding & portrait photographer I Svatební a portrétní fotograf Praha
Educated in the United States & Germany, Kurt Vinion worked as an international photojournalist covering news stories worldwide. After quitting photojournalism in 2008, Kurt chose his beloved Prague to focus on what he does best:
capturing real moments shared between people during the happiest moments of their lives.
---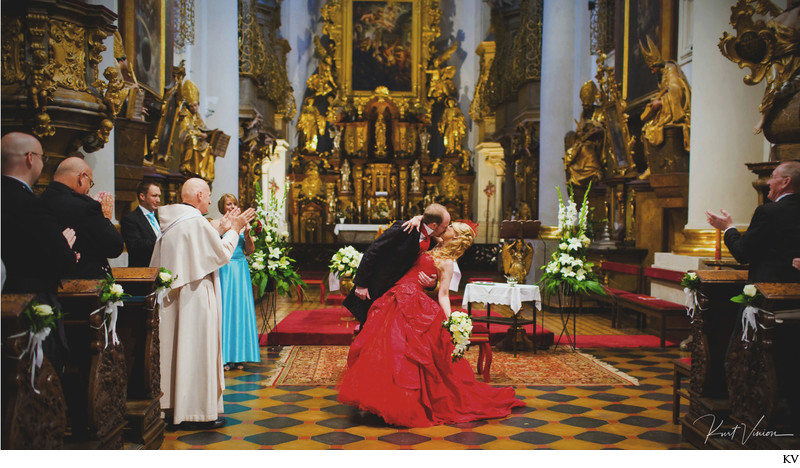 a fantastic human being and incredible wedding photographer www.samanthahook.co.uk
Sam & Andrew - United Kingdom
St. Thomas Church wedding, Prague
I just love them.
What I love most is that you have really captured the day and the way Andrew and I were feeling and this is priceless.
As a wedding photographer myself, it was always going to be a big ask for someone to capture our big day and get us to behave ourselves!
Not only did I admire Kurt's work enough to want him to be our man, he was even part of the reason we decided to get married in Prague.

The results are magical and we've had so so many people compliment us on such great wedding photographs.

I cannot recommend Kurt highly enough. He is an immense talent and an all round lovely guy.
---
Lindsay & Mike (USA)
wedding photos - Vienna, Austria
a wonderful person who retired from wedding photography to become a medical doctor
We have a fairy tale marriage. We really do. Together Mike and I live this fantastic life where we are watching all of our dreams come true and unfold. Sometimes it doesn't even seem real.You took the perception of our dreams: our private, fantasy, magical love -- and you made a photographic representation that perhaps will show those we love a tiny fraction of the love we share.You are an artist, you are an 'image psychologist' - you see and find the best in everyone.
I've wanted my whole life to be able to see and capture people the way you do.
---
Angie & Gary (USA) Old Town Square at sunrise
Chateau Mcely wedding - Czech Republic
a wonderful couple who deserved to have the absolute best from their elopement wedding
Greetings Kurt!
The photos are absolutely outstanding and we are so happy with them I can't even tell you!! We will treasure these photos for the rest of our lives.
Thank you SO MUCH for capturing everything so beautifully. You are simply an amazing talent.
---


CLIENT RAVES
Interested in reading more clients experiences? You can read them here.
---
Prague based professional photographer Kurt Vinion has been
selected as one of the Top 100 Artistic Guild Photographers in the world
by the WPJA for the year 2018
---
FEATURED IN...

My wedding photography has been featured in countless magazines, blog sites and marketing campaigns. The couples I have worked with have had their weddings featured in: CS Luxury Style, Engaged Magazine, White Weddings, Good Morning America, BBC, Conde Naste, Wedding Magazine (NZ), Gay Wedding and Marriage Magazine, as well as many websites and blogs worldwide. And no worries, if you do not wish to have your images in the public domain we can ensure that too.
---
About Prague Wedding & Portrait Photographer Kurt Vinion...
As a military dependent or 'brat', I have always enjoyed the European vibe as I have spent most of my life here. I am also lucky that I call Prague my home. A proud father of two and a cheerful perfectionist (and fiercely competitive) I always strive to create and capture unique moments that surpasses clients expectations.
I also hate being photographed - few of us are models - and I can totally understand a couples trepidation when it comes to being photographed. It is with that understanding that I will always work closely with couples to ensure they look their absolute best. After all when you look great - I look great too.
My love affair with photography began in high school and unbelievably I have worked my entire life as a professional photographer. I studied at the best photojournalism program in the United States under two very gifted individuals who instilled in me the importance of making real connections with people and more importantly to focus on capturing real moments.
My first job was Director of Photography/Assistant Sports Information Director at the University of Louisville Athletic Dept. A few years later while on vacation in Prague I was made an offer I could not refuse: to realize my dream as a photojournalist - one that allowed me to travel the world covering reportages for the likes of the The New York Times, The Boston Globe, Getty Images as well as countless magazines.
In essence - I love what I do. I know many people say that, but capturing real moments that will be treasured for a lifetime is a humbling experience.
Moments, what truly matters...
When it comes to ones wedding day, I prefer to work in an unobtrusive, documentary style that focuses on capturing moments of happiness, humour and intimate moments that turn photographs into cherished life long memories. I realize that staging every photo - or art directing everything is the new norm and to be honest - I think couples should enjoy those fleeting real moments and trust that their photographer will focus on capturing exactly that. The moments that couples are always fondest of are the ones that are real, unplanned and unscripted. Clearly this takes a lot of focus and patience to capture well and this is something I strive to do every time I pick up the camera. Of course those very stylish, art directed portraits are also highly in demand and I welcome the chance to create those motifs.
To pose or not to pose...
Let's face it, many of us are not models nor do we have the experience of knowing how to pose and especially with our body types. Coaching couples to show them what works and what does not - is something I do with nearly every portrait session. The ability to do this in a very relaxed and fun way is what separates pros from non-pros.
Natural Light or a bit of everything...
What pushes me over the top in comparison to many of my friends and colleagues are my on-location lit or 'strobed' portraits. This style is highly sought after for a reason - they ooze class, sophistication and an especially timeless & 'expensive' look as everything looks flawless. Something that is not possible with 'natural light photographers' or photographers who work alone.
Style or how does one define my work...
If one had to really describe my work it would be clean, moment drive, artistic and warm. I am not keen on the current overly dark, moody slap a Lightroom filter on a poorly exposed image and call it 'art'. I feel that in a few years this style will be out of fashion and many couples will look back and ask themselves why they chose this when they could have gone for a more modern & clean look. And yes, there are times where I will shoot those kinds of images but overall I prefer a clean, polished look and feel.
The details...
In my dealings with clients I am painstaking about the details, but not a pain. In fact, I like to think with my relaxed & calm persona that I am a pleasure to deal with (at least this is what my clients say). And yes, I am honest to a fault, though careful of peoples emotions and sensibilities after all we all want to have a great time..
Getting around...
As a wedding & portrait photographer based in Prague I can easily capture most weddings and special portrait sessions in and around Europe due to being centrally based in Europe. Italy is one of my favorite locations and the weddings I have done in Rome & Tuscany were mind blowing experiences to say the least. There was also that very special wedding I captured in Santorini with the sweetest & happiest couple I have ever photographed - their images always brings a smile to my face. What a wonderful time that was!
Yet some of my fondest weddings run the gamut of a small village wedding in Poland (with lots of funny, crazy moments) to lavish London affairs (the Syon House and it's incredible staff truly set it apart) to castle & chateau weddings all over Europe. Plus capturing the beautiful weddings of my fellow wedding photographers are personally very rewarding. If you can make a wedding photographer cry - you are doing your job exceptionally well.
And Asia: the Peninsula and Hotel Intercontinental in Hong Kong set a new standard in every way - a region I plan on visiting and working more in as I love the cultures there.
Truth is, with the right couple I am willing to travel anywhere in the world to capture those incredible moments that will be cherished for a lifetime.
Want to stay connected?
---
WEDDING PHOTOGRAPHERS PRAGUE
As I am based in Prague I have photographed weddings at nearly every venue as well as many castles and chateaus located throughout the Czech Republic. From the large 250+ to the small, I am always humbled at these unbelievable weddings experiences. I can honestly say that the most unforgettable weddings are the ones where I can spend quality time with the couples and really capture them intimately and quietly - something that is not possible at a 250 + person event.
Even though I am quite happy photographing larger weddings - I am always very happy to stay at home in Prague and blow the minds of young couples who want to have a truly beautiful collection of images without blowing their budgets.
Prague based Wedding & Portrait Photographers available throughout Czechia / Czech Republic
As an experienced wedding & portrait photographer based in Prague, Czechia or what we still like to call the Czech Republic, I have worked at some of the most incredible wedding venues all around this beautiful country. It has always been my goal to provide clients with some of the most beautiful wedding pictures from their destination weddings here and truth be told, this country with it's incredible villas, chateaus and castles offers breathtaking locales that really should be considered for your destination wedding.
Prague photographer wedding pricing
What I offer in terms of professionalism and services can not be beat and the reality is my rates are affordable for most couples. If you are interested in discussing your wedding day more in details or wish to inquire about having a specially created package please feel free to contact me.
Destination wedding photographer based in Prague available in Europe
The best thing about being a wedding & portrait photographer based in Prague is that it is a relatively easy place to travel from, as such I have been lucky enough to have captured destination weddings around Europe. I regularly work in: Ireland, N. Ireland, Germany, Czech Republic, Slovakia, Slovenia, Italy and Greece. I am occasionally asked to go further and have photographed weddings in Hong Kong at the prestigious Peninsula Hotel as well as San Diego in the US.
If you are interested in having me as your destination wedding photographer please do not hesitate to contact me.
How do you know if your wedding photographer in Prague is right for you?
As a bride & groom you should meet your photographer in person (and if that is not possible Skype is a wonderful alternative) to evaluate their professionalism, their ability to understand your needs, and more importantly - how well you connect and hit it off. As you will be spending one of the most important days of your life with your photographer feeling comfortable and connecting on a deeper level is of paramount importance.
Taking the time to read reviews, view complete galleries of their work (and not just the portfolio pieces) and if needed - hire them for an engagement session to understand how they work with you as a couple are also worthy ideas.
The truth is quality photography that will stand the test of time is an investment. If you chose Kurt Vinion as your wedding photographer, rest assured that I will provide the highest standard for you and about you!
---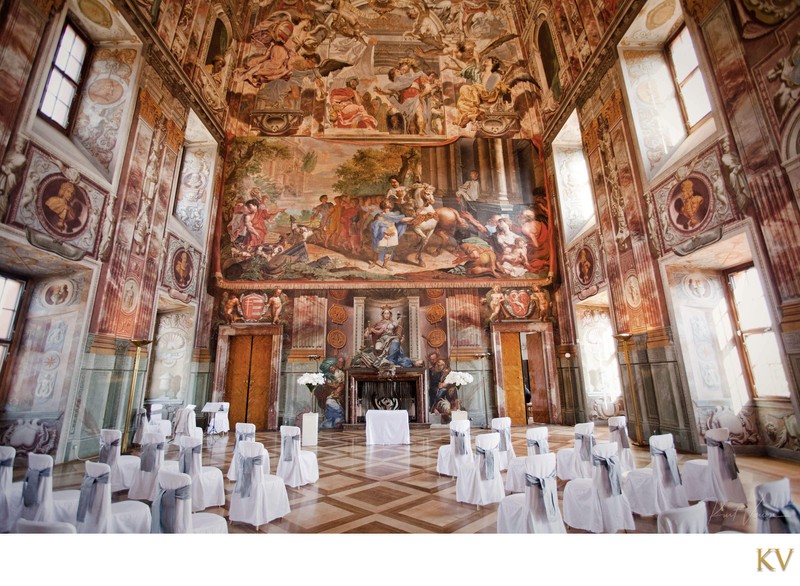 PRAGUE WEDDING PLANNERS
Are you considering Prague for your elopement or destination wedding? If you are in need of an honest, ethical wedding planner I would be happy to assist you in finding the perfect match.
As an American with over 12-years of industry experience, I know which ones you can trust and which ones you should stay away from. More importantly, as I believe in honesty and integrity I can offer you my unvarnished experiences as well as those of my previous clients. Unlike the norm here, there is no quid pro quo.
If you wish to chat feel free to contact me.
PS: for my lovely couples from Asia, I am represented by agencies in: Hong Kong, Tokyo, Seoul and Shanghai. If you have been told by a Prague based wedding planner that they represent me for pre weddings please note that this is no longer true.