---




Prague portrait & wedding photographer - Kurt Vinion
Chosen by 8 professional photographers worldwide to capture their stories
---
selected as one of the
Top 100 Artistic Guild Photographers in the world by the WPJA
(Wedding Photojournalist Association)
---
About Prague Photographer Kurt Vinion


Svatební a portrétní fotograf Praha
Educated in the United States & Germany, Kurt Vinion worked as an international photojournalist covering news stories worldwide for various news organizations such as:
Getty Images, The New York Times, Spectrum Pictures, The Boston Globe, and various others.
After quitting photojournalism in 2008, Kurt chose his beloved Prague to focus on what he does best:
capturing real moments shared between people during the happiest moments of their lives.
--
Kurt Vinion has received the following international photojournalism awards:
The Best of Photojournalism 2 - 1st places
Czech Press Photo
Hearst Journalism Awards
KNPA Sports Photographer of the Year
and various others
---
FEATURED IN...

The couples whose weddings I have photographed have been featured in countless magazines, blog sites and marketing campaigns. The couples I have worked with have had their weddings featured in: CS Luxury Style, Engaged Magazine, White Weddings, Good Morning America, BBC, Conde Naste, Wedding Magazine (NZ), Gay Wedding and Marriage Magazine, as well as many websites and blogs worldwide. If you do not wish to have your images in the public domain (like many of ours) we can ensure that too.
---
Prague Wedding Photographers
Established in 2008, I have photographed weddings at nearly every venue in Prague as well as many castles and chateaus located throughout the Czechia. From the large VIP 250+ person weddings to the small intimate elopements, I am always humbled to be chosen to capture these unique experiences. The most unforgettable weddings tend to be those where I can spend quality time with those couples and focus on those quiet & intimate moments shared between the two of them. This is something that is not possible at a 250 + person gala event that is usually overchoreographed down to the 15-minute increments
Though I am quite happy photographing larger or destination weddings - I am always happy to stay in Prague and blow the minds of young couples who want to have a truly beautiful collection of images.
Prague based Wedding & Portrait Photographers available throughout Czechia / Czech Republic
As an experienced wedding & portrait photographer based in Prague, Czechia or what we still like to call the Czech Republic, I have worked at some of the most incredible wedding venues all around this beautiful country. It has always been my goal to provide clients with some of the most beautiful wedding pictures from their destination weddings here and truth be told, this country with it's incredible villas, chateaus and castles offers breathtaking locales that really should be considered for your destination wedding.
Prague photographer wedding pricing
What I offer in terms of professionalism and services can not be beat and the reality is my rates are affordable for most couples. If you are interested in discussing your wedding day more in details or wish to inquire about having a specially created package please feel free to contact me.
Destination wedding photographer based in Prague available in Europe
The best thing about being a wedding & portrait photographer based in Prague is that it is a relatively easy place to travel from, as such I have been lucky enough to have captured destination weddings around Europe. I regularly work in: Ireland, N. Ireland, Germany, Czech Republic, Slovakia, Slovenia, Italy and Greece. I am occasionally asked to go further and have photographed weddings in Hong Kong at the prestigious Peninsula Hotel as well as San Diego in the US.
If you are interested in having me as your destination wedding photographer please do not hesitate to contact me.
---


Prague Portrait Photographer
Prague Portrait Photographer Kurt Vinion, Est 2008 has a proven track record in creating one of the highest if not the highest standard in Pre-weddings, Honeymoon, Engagement, Love Stories and Honeymoon photography. Images selected by our clients are retouched to the highest standard in quality to ensure that you look your absolute best. After all when you look great - we look great too! Please visit our various collections to get an idea of how we approach each couple in a unique way to suit their style and taste.
---


Prague Pre Wedding Photographer
As the oringial Prague pre-wedding photographer - we not only create gorgeous, beautifully retouched and premium pre-weddings in Prague but are regularly called upon to create these sessions in and around Europe and even Hong Kong. Our pre-weddings photography section showcases various couples and their pre-weddings from: Czechia, Austria, France, Hong Kong, Germany, Italy, Malta and Slovenia.
As every couple is unique, we strive to create a session that is unique to their wishes and style. For those who are not quite sure what they need we will work with you during the session to see what works best.
To see our various styles of photography and in those wonderful locations please visit our pre-weddings section where you can see how we create sessions in various styles, locations and lighting situations. You can also visit our sunrise session section as this is where we really showcase the most beautiful pre-weddings captured in Prague during the most magical time of the day! Prague pre wedding photographer Kurt Vinion - chosen by 8 professional wedding & portrait photographers to capture their love stories!
---
The Best Family Photo Sessions in Prague!
We offer studio portraits as well as on-location family portraits in various styles. As we believe in working closely with each family - we will strive to create something that is unique for you and about you. All of our studio portraits are retouched to a high standard and we can handle all of your priting as well as canvass needs. Interested in knowing more? Please visit our Family Portrait section to see more as well as our pricing and package info.
---
The Boston Symphony Orchestra at the Rudolfinum in Prague
Prague Photographer for PR & Events
Looking for an event or gala event photographer? Needing professionally captured marketing materials? As a professional who has been capturing many events for discerning clients worldwide I have the knowledge and expertise to capture literally anything that you need. From night portraits of Lear jets on a runway to celebrity events that are televised live, to one on one portrait sessions of celebrities - I have the experience and professionalism that you need. Please review my clients list to get an idea of who I have worked with as well as the role I served.
With over 20-years of photography experience Kurt Vinion can handle nearly any event you can organize as chances are he has already captured one quite like it.
---


How do you know if your Prague Wedding Photographer is right for you?
As a bride & groom you should meet your photographer in person (and if that is not possible use a service such as Skype) to evaluate their ability to understand your needs, their professionalism and more importantly - how well you connect. As you will be spending one of the most important days of your life with your photographer, feeling comfortable and connecting on a deeper level is of paramount importance in capturing your story.
Taking the time to read their client reviews, view complete galleries of their work (and not just the portfolio pieces) and if needed - hire them for an engagement session to understand how they work are also worthy ideas.
The truth is quality photography that will stand the test of time is an investment. If you chose Kurt Vinion as your wedding photographer, rest assured that I will provide the highest standard for you and about you!
---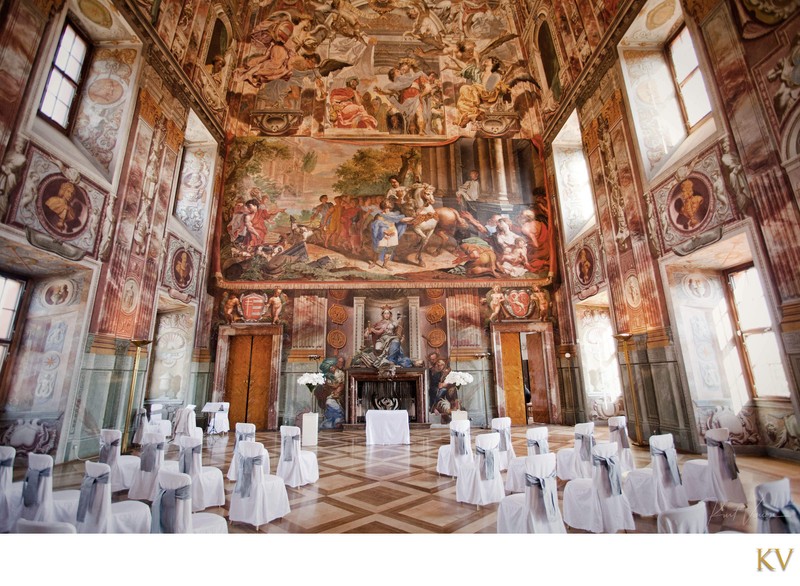 Important information brides should know about Prague wedding planners
Are you considering Prague for your elopement or destination wedding? Unsure about which wedding planners to contact? If you are in need of an honest and reputable wedding planner I would be happy to assist you based on your needs. Some agencies are ideal for luxury weddings, while others are best for the smaller, more intimate experiences. Some of the agencies are brilliant at having a stylish website - complete with models and fake weddings - or styled shoots as they love to call them but they fail to create the type of services that brides and grooms come to expect.
As an American with over 12-years of industry experience both internationally and in Prague, I know which agencies you can trust and which ones you should stay away from. More importantly as I believe strongly in transparency and honesty - I would be happy to offer you my unvarnished experience as well as the opinions of my previous clients.
There is no quid pro quo.
If you wish to chat about your needs please feel free to contact me.
PS: for my lovely couples from Asia, I am represented by reputable agencies in: Hong Kong, Tokyo, Seoul and Shanghai for pre weddings photography. If you have been told by a Prague based wedding planner that they represent me for pre weddings portrait sessions, that is no longer true. If you are concerned that you are not actually getting me for your pre wedding in Prague please contact me to inquire about your date and agency.
---
Professional Photographer in Prague Kurt Vinion, Est. 2008
Prague Portrait Studio Located in the heart of Mala Strana
(via appointment only - no walk ins accepted)
Weddings • Engagements • Pre Weddings • Portraits • Couples • Family • Corporate • Events • Branding
+420 776 069 384 • info@kurtvinion.com • Kurt Vinion © 2020
Introducing our new website dedicated to couple shoots in Prague: