---
Prague Photo Sessions - 'AUTUMN SPECIAL' - 500 EUR
Unique photos for couples, individuals and families!
upgrade to a night time, pre sunrise, or a sunset session for free - a savings of 150 EUR
THE BEST IN SERVICE, BESPOKE PRODUCTS AND PRICING IN PRAGUE!
Take in the unique urban landscape of Prague as the sun begins to cross the skyline from your vantage point above the city. Or explore the riverside as the sun sets behind Prague Castle. Or stroll through one of Prague's beautiful & historic gardens as you view its iconic architecture surrounded by the splendor of autumn. These sessions are perfect for couples or adventurous families who want a creative session that memorably captures their unique personalities.
- up to 3 hours of photography with Kurt and his lighting assistant
- up to 3 locations (time allowing) of your choice
- editing / post processing of files approximately 4 hours included
- 30 Selects (edited files chosen by you from our online private gallery) created in A5 (5.83x8.27 inches)
- a copy of all proof images with studio name in 1650 pixels provided
- a free personal consultation (online or in person) prior to your session to discuss styles of photos, timelines, locations, and etc.
- print credit of 50 EUR* off our products (Wall Art or Albums)
additional services - free upgrade with this special
*- for those wishing to have a sunrise session (60 minutes prior to sunrise) please add 100 EUR to cover the early start time and includes the lighting techs time
**- for those wishing to add night time portraits please add 150 EUR for the 90 minute prior to sunset start time - this also includes the lighting techs time
Valid from September to middle of November, limited availability - contact us now to reserve your date
For more information and additional services, please visit the bottom of the page linked here
Looking for a smaller collection? Visit this link to review our Mini Sessions - perfect for couples or solo portraits at locations of your choosing.
---
PRAGUE PORTRAIT & WEDDING PHOTOGRAPHER
portraits | pre-wedding | weddings | couples | family | engagements | photographer
You can look at a picture for a week and never think of it again.
You can also look at a picture for a second and think of it all your life.
- Joan Miro -
Czech Republic destination wedding photographer: Prague - Cesky Krumlov - Castle Hluboka nad Vltavou - Castle Dobris - Chateau Mcely
---
YOUR DESTINATION PHOTOGRAPHER IN CZECHIA, COMBINING ART PHOTOGRAPHY WITH PHOTOJOURNALISM
Welcome to all the lovely couples from across the world. My name is Kurt Vinion. As an American photographer based in Prague, I've worked with The New York Times, The Boston Globe, Getty Images, Spectrum Pictures, and many highly regarded international periodicals before switching to weddings & portraits.
After quitting photojournalism, I decided to focus my abilities on documenting couples experiencing the happiest moments of their lives. Knowing that people can relive moments captured by me over-and-over-again is a proud feeling. Capturing heirlooms that will be a part of each couple's family's legacy is quite humbling.
The challenge of producing artistic and unique photography that surpasses each couple's expectations is what truly drives me. While many regard photography as a side job, I regard it as my life's mission. The many relationships forged with couples from around the world make this especially rewarding.
This photography website showcases some of my favorite pictures. There are no models, staged weddings, or 'styled shoots'; just real people experiencing those special moments that make life worth living.
---
FEATURED PHOTO GALLERIES WE HOPE YOU'LL LOVE
FEATURING OUR FAVORITE WEDDING PHOTOS
FEATURING OUR FAVORITE ENGAGEMENT PHOTOS
SUNRISE PHOTOS FOR ADVENTUROUS COUPLES
CHATEAU LIBLICE DESTINATION WEDDING
VRTBA GARDEN DESTINATION WEDDING
A LUXURY WEDDING IN PRAGUE
LAKE BLED SLOVENIA ELOPEMENT
WEDDING AT THE SYON HOUSE IN LONDON
CASTLE HLUBOKA OUTDOOR WEDDING
---


LOVE STORIES -- PRE-WEDDINGS -- HONEYMOON PHOTOS
A SUNSET BOHO LOVE STORY CAPTURED IN CZECHIA
A ROMANTIC PRE-WEDDING IN PRAGUE
A SUNRISE HONEYMOON PHOTO SESSION IN VENICE
---
Top 100
WPJA Artistic Guild Wedding Photographer
The professional photographers choice for their destination weddings in Prague and elopements sessions around Europe!
Emotional, Atmospheric, Heartfelt pictures for unique couples
Chosen by 8 wedding & portrait photographers from across the world to preserve their cherished moments.
BLOG I To view our recent blog posts please visit the link below
photography provider I portraits I weddings I families I PR & Events I available worldwide
---
EXCEPTIONAL SERVICE & VALUE - YOUR DESTINATION PHOTOGRAPHER IN CZECHIA
Capturing imagery that showcases an artistic interpretation of light and atmosphere is something I bring to every photo experience. I am well known for creating unique, moment focused imagery that transcends the moment.
I also feel that every couple should have a collection of personally styled portraits that they will be especially proud of. Portraits both stylized and natural - that will be passed down to the next generation.
I also believe in using color grading to transform images into pieces of art. My software of choice is Capture One, and with additional digital retouching tools, I am able to produce art work that is worthy of your living room walls.
Some couples want a more natural appearance for their photographs, while others prefer a more artistic approach. My goal while working with each couple is to provide a selection of photographs that have a distinct and timeless aesthetic that suits them.
For those who love the feel of museum quality books, I offer the finest handcrafted albums in Europe. These magnificent mementos are made to last and will be treasured by future generations.
CLIENT TESTIMONIALS & BUSINESS REVIEWS
Taking great pictures is not enough. It is about the customer experience - from the beginning to the end. I have always prided myself on being and providing the very best for every client. Please review my clients testimonials page as well as my 5 Star business reviews on: Google, Wedding Wire, TripAdviser and many others.
---
FEATURING pre wedding photographs from Prague, Venice & worldwide
rich emotions, vivid colors, & beautifully enhanced to the highest standard
Capturing bespoke and fashionable pre-wedding images of couples having the time of their lives is what I love the most. As the original 'Prague pre-wedding photographer' my reputation for quality and originality exceeds those of my competitors.
All selected images are retouched to the highest standard. You can be confident that there will be no distracting imperfections or blemishes when you display your artwork at home or during your wedding day celebration.

---
POPULAR BLOG FEATURES
THE BEST GARDEN VENUES IN PRAGUE FOR PHOTOS
USEFUL TIPS ON SELECTING A WEDDING PHOTOGRAPHER
THE BEST TIMES FOR YOUR PORTRAIT SESSION
AN ARTISTIC & CREATIVE PRE-WEDDING SESSION
UNFORGETTABLE SUMMER WEDDING IN PRAGUE
WEDDING PHOTOGRAPHY CAPTURED BEFORE DAWN
---
YOUR Family Photographer
Looking for a wonderful photo experience for your family's travel adventures?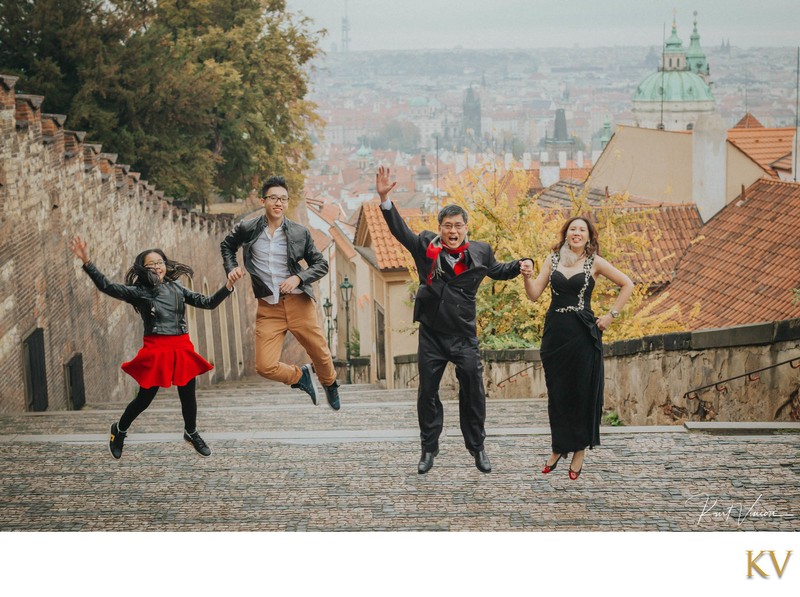 Family vacations and milestones are worthy events that deserve quality mementos that you will cherish. As every family is unique, we aim to create something that is especially suited to their styles and taste. We offer various genres of photography, such as reportage or candid family photos to posed portraits - including High School Senior Portraits. Your choice of in the studio or on-location portrait sessions.
Regardless of what you choose, we will ensure you have a beautiful collection of photos that you will be proud to hang in your home.
We are especially proud to offer our Matted Deckled Prints that are gallery worthy as are our very specially created section featuring the very best in Wall art.
Interested in knowing more? Please visit our Family Portrait section to see more as well as our pricing and package info.
---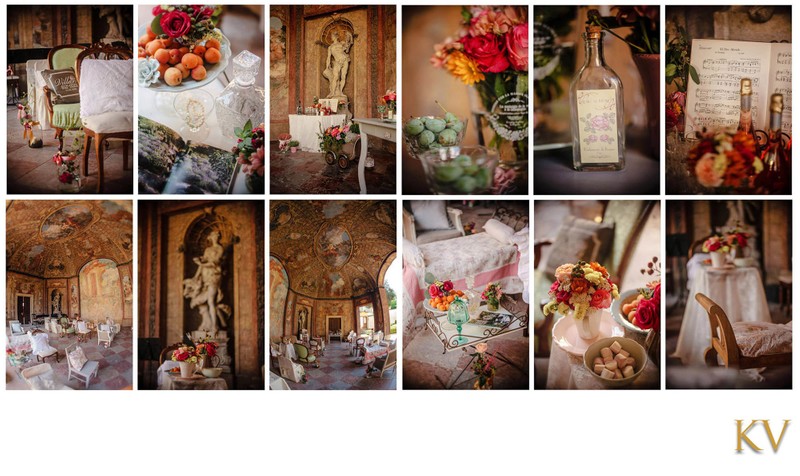 Are you considering Prague for your elopement or destination wedding?
Unsure about which wedding planners you can trust? If you need some professional advice, I would be happy to assist. With over 13 - years of international wedding experience, I know which agencies you can trust. There is no quid pro quo.
The reality is many Prague wedding agencies are brilliant at having a stylish web presence feature fake weddings or 'styled shoots' with gorgeous models, beautiful locations, and those beautifully designed dinner tabletops. But when it comes to creating and organizing a real wedding - they fail to offer the type of services that brides and grooms come to expect. With 100's of wedding agencies to choose from, it can be daunting to find the appropriate one.
If you wish to chat, feel free to contact me. I would be happy to provide you with some feedback to ensure that you choose the very best wedding planner for your Prague destination wedding adventure.
---
Looking for a Corporate Event and or PR Photographer in Prague?
Check out the Prague Photographer Team. With over 25 - years of professional photography experiences in corporate events, PR, industrial, TV production stills, gala event coverage, private VIP events, staff headshots, or brand identity, they can create superior visuals for nearly every need.
---
Prague Wedding & Portrait Photographer I Kurt Vinion Photography, Est.2008 in Prague, Czech Republic
Wedding Photographer Munich

| Wedding Photographer Berlin | pre-wedding Photographer Venice
Weddings • Engagements • Pre Weddings • Portraits • Couples • Family • Corporate • Events • Branding
Prague Portrait Studio Located in the heart of Mala Strana
(via appointment only - no walk-ins allowed)
+420 776 069 384 • info@kurtvinion.com • © 2021 Kurt Vinion
Introducing our new website dedicated to couple shoots in Prague:
and our newest site focusing on destination weddings in Austria, Germany and Switzerland
Privacy Policy | Terms of Use | Copyright © 2021