You can look at a picture for a week and never think of it again.
You can also look at a picture for a second and think of it all your life.
- Joan Miro
Chosen by 10 professional photographers worldwide to capture their cherished memories!
Prague photographer for Weddings • Engagements • Pre-wedding Photoshoot • Portraits • Couples • Family • Honeymoon
---
Featured Photo Sessions:
Love Stories - E-Sessions - Pre-Weddings - Honeymoon Photos
"Discover Prague's Premier Portrait Photographer! From stylish portraits to love stories and pre-weddings, we tailor each session to your style. Contact us to book now!"

Portrait Session Faves
Wedding Faves
We photograph weddings all throughout Europe, whether they are in fairy tale castles in Bohemia, a historic 16th-century English nobleman's house in London, a baroque garden wedding in Prague, or a castle wedding near a sparkling lake beneath the Juliana Alps, or historic churches and villas throughout Italy. Here are a handful of our favorites.


Popular Blog Features
Choosing Your Wedding Photographer
The Perfect Time for Your Photo Shoot: Our Tips
Creative Pre-Weddings From Prague That Will Take Your Breath Away
Unforgettable Marriage Proposals In Prague
A Texas Couple's Pre-Dawn Adventure In Prague
---
Anyone Can Take A Picture But Few Can Capture Authentic And Emotional Memories
We ask that you get in touch with us directly rather than through a wedding planning service as we believe in providing you the highest level of personalized service possible - after all it is your wedding.
---
Ready For An Awesome Experience? Let's Chat
If the form is not working or you do not receive an email response (please check your spam folder) within 48 hours, please feel free to call
+420 776 069 384
---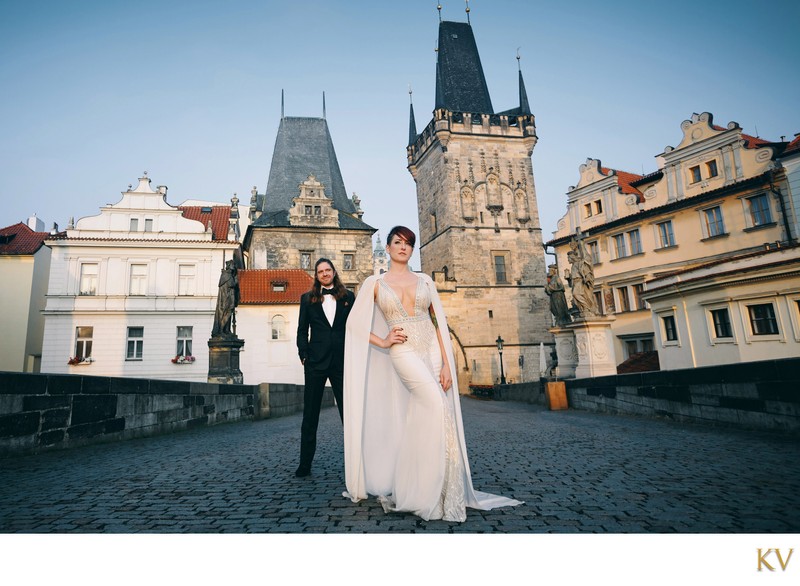 Sherri & Matt - Post-Wedding Photo Session in Prague!
Kurt is an astounding photographer - one of the best in the world!
---



Where Art Photography And Photojournalism Join Together
Greetings! My name is Kurt Vinion, I am an experienced portrait and wedding photographer based in Prague. Drawing from my experience as a former photojournalist for renowned publications and wire services such as The New York Times, The Boston Globe, and Getty Images, I bring a unique storytelling perspective to capture your unforgettable moments.
While I cherished my time in photojournalism, my heart found a deeper calling in immortalizing the joy, quirks, and beauty in couples' lives. From engagement portraits to pre-wedding sessions and your wedding day narrative, I derive immense fulfillment in creating timeless memories. It's an honor to know that the images I craft will become cherished family heirlooms, treasured for generations.
I believe every couple deserves a gifted photographer who authentically tells their unique love story. Someone who not only makes you feel at ease but also understands your deepest priorities. I am dedicated to delivering an exceptional experience, and ensuring your vision is brought to life.
Establishing lifelong connections with the couples I serve is an incredible reward. I take great delight in documenting your journey, capturing your love's essence in a manner that mirrors your unique style and personality.
When you select me as your photographer, you can count on a professional committed to understanding your needs and delivering extraordinary results. With my expertise, experience, and passion for storytelling, I promise a photography experience that exceeds your expectations.
Join countless couples who've entrusted their special moments to me and discover why I'm the top choice for extraordinary wedding and portrait photography in Prague.
Contact me today to discuss your photography needs in order for me to capture those unforgettable moments that you will cherish for a lifetime."
Testimonials & Reviews
Taking great pictures is not enough. It is also about the customer experience. I have always prided myself on ensuring the very best for every client. Please take the time to review my client's testimonials page, plus my 5-star business reviews on Google, Wedding Wire, TripAdvisor, etc.

---
Your Premium Vacation & Family Photographer
Looking for a wonderful photo experience for your family's travel adventures?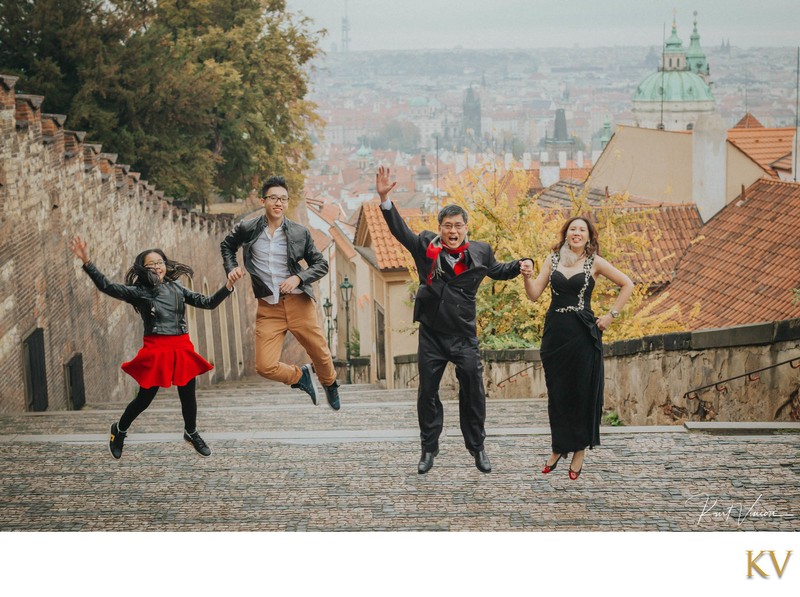 Family vacations deserve quality photos as unique as your family. We offer various photography styles, from candid shots to stylish posed portraits, including High School Senior Portraits. While we can create studio portraits, most families love Prague's idyllic backdrop.
As a Prague photographer who has lived here since 2000, I know this city intimately and can create beautiful family photos in nearly any location.
When you choose me, you will have a collection of photos that you can proudly display in your home.
Explore our Family Portrait section for more info.
---
Looking For A Prague Wedding Planner?
"Choosing the right Prague wedding planner can be overwhelming. While many showcase stunning-styled shoots online, they may fall short on your big day.
With 15 years of international wedding experience, I offer real-world insights to help you choose the perfect Prague wedding planner. Unlike others, I value honesty and integrity above all else.
No matter who you are or whom you love, you deserve the best for your Prague or Czechia destination wedding."
You can use this contact form to get in touch.
Prague's most trusted wedding & pre-weddings Photographer - since 2008
---
Studio Location Is Not Publicly Listed - By Appointment Only
---
Native English-Speaking Photographer In The Czech Republic, Based In Prague
Prague Weddings • Engagements • Pre-wedding Photoshoot • Portrait Photographer • Couple Portraits • Family • Honeymoon
Our Prague Portrait Studio is Located in the heart of Mala Strana
(via appointment only - no walk-ins allowed)
+420 776 069 384 • © 2023 Kurt Vinion
Introducing our new website dedicated to couple shoots in Prague:
Looking for a Corporate or Event Photographer in Prague? Then visit here: Prague-Photographer.com
Privacy Policy | Terms of Use | © 2008 - 2023 Kurt Vinion