A Prague wedding elopement Album design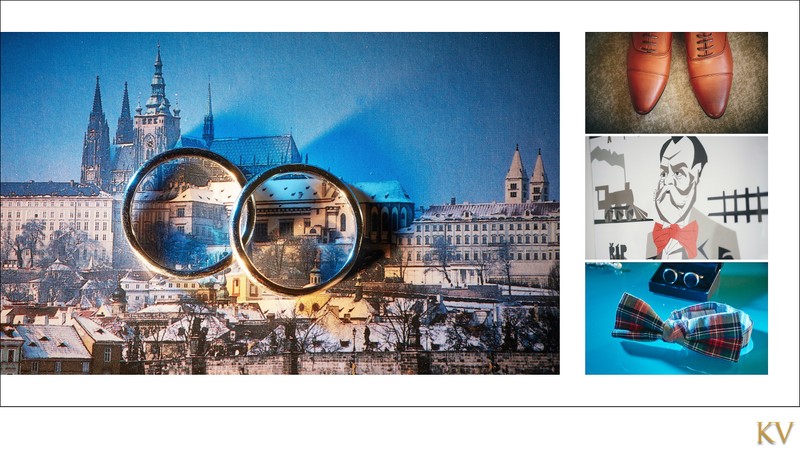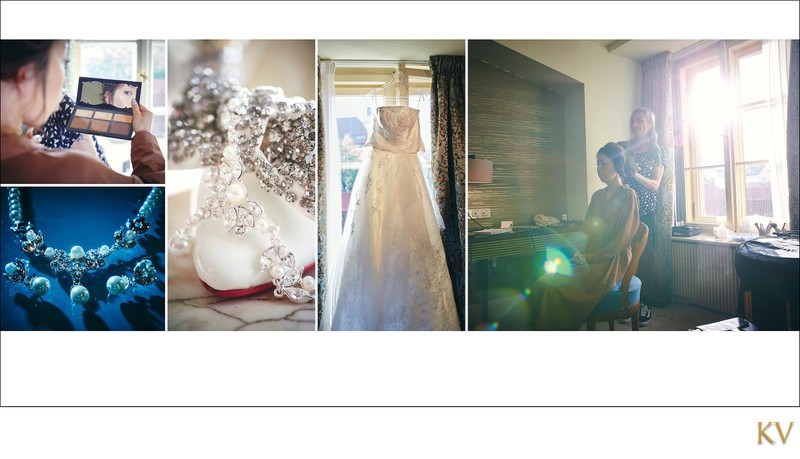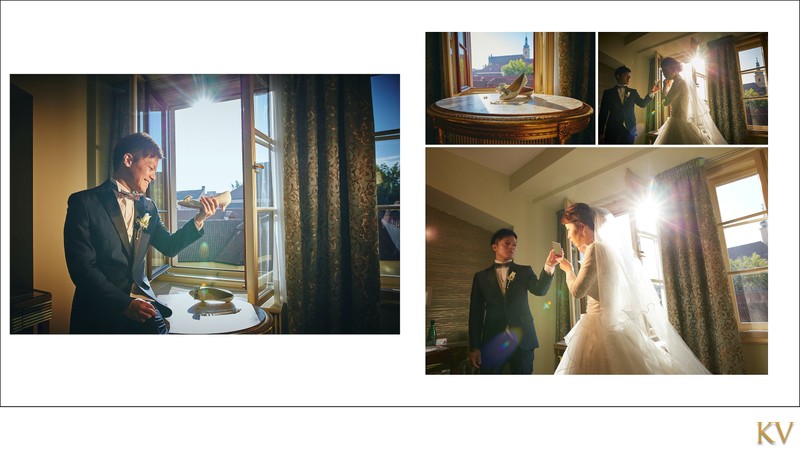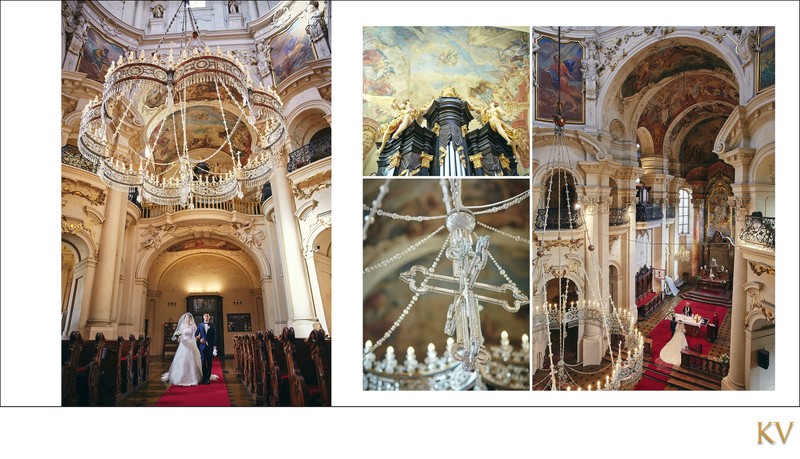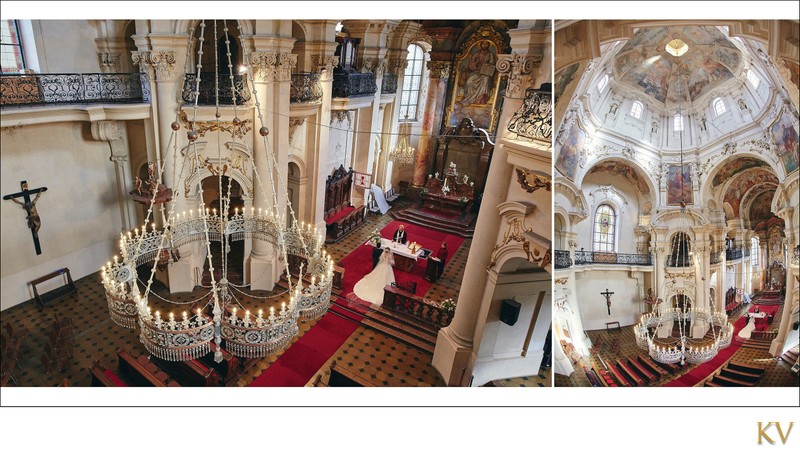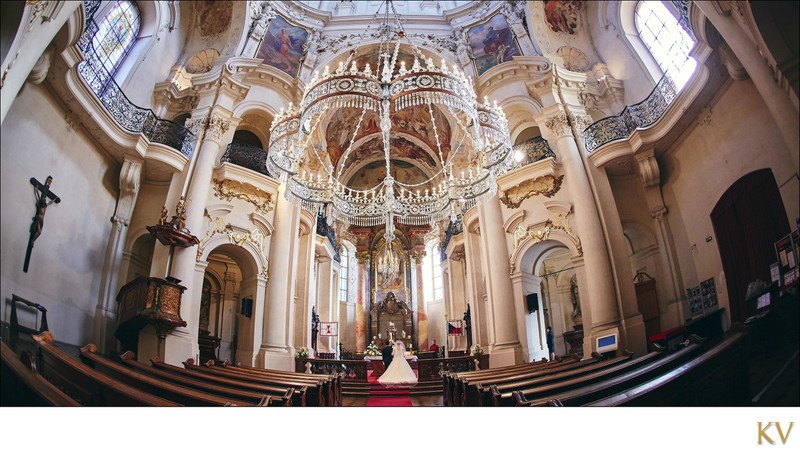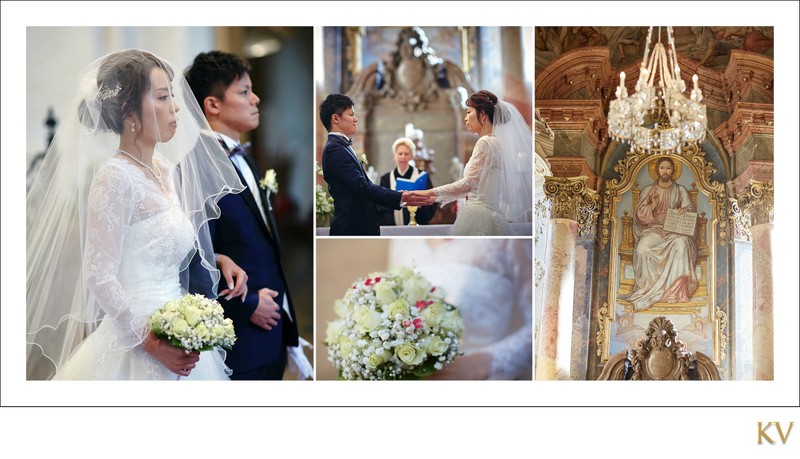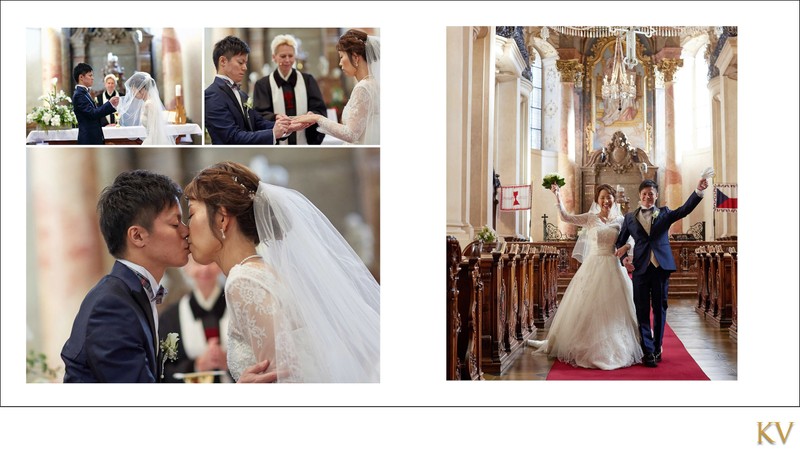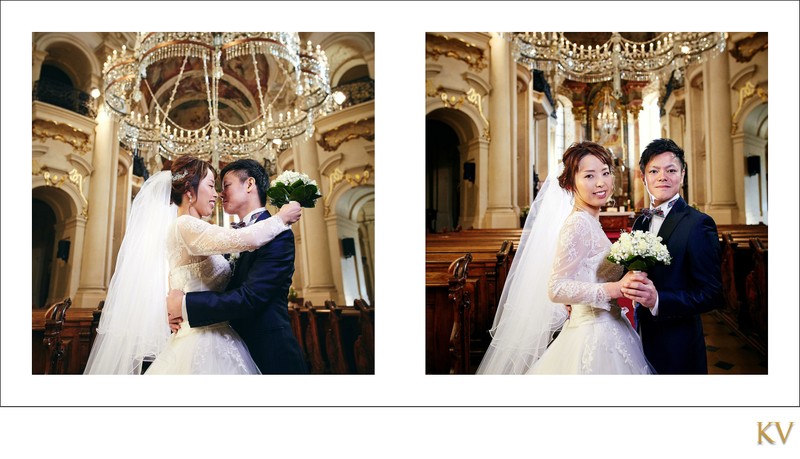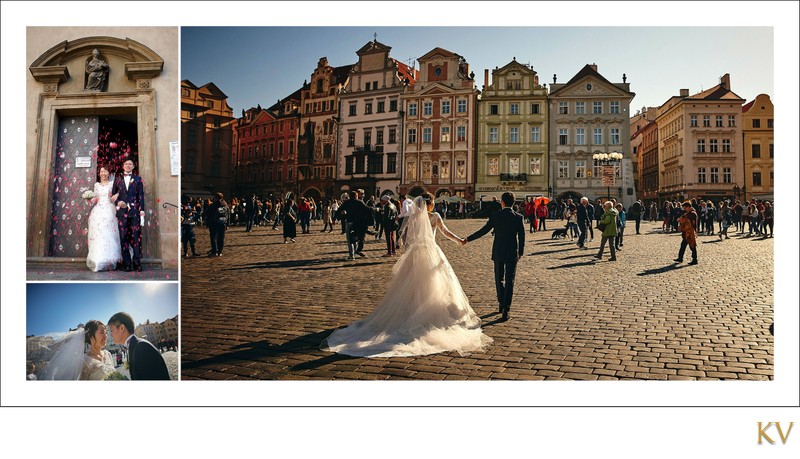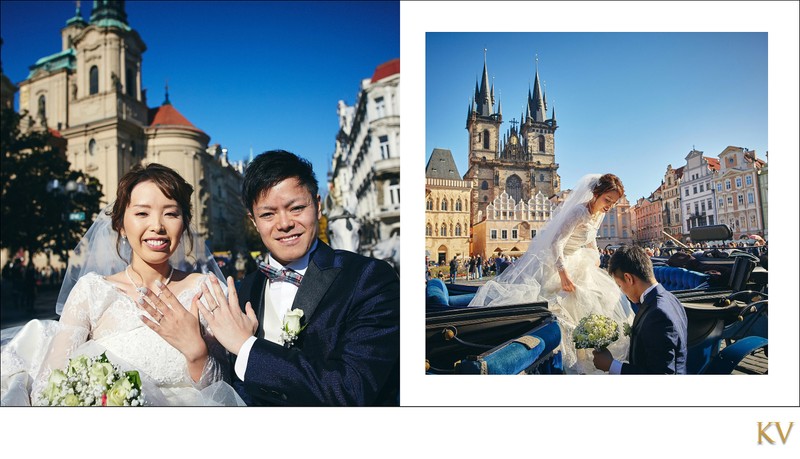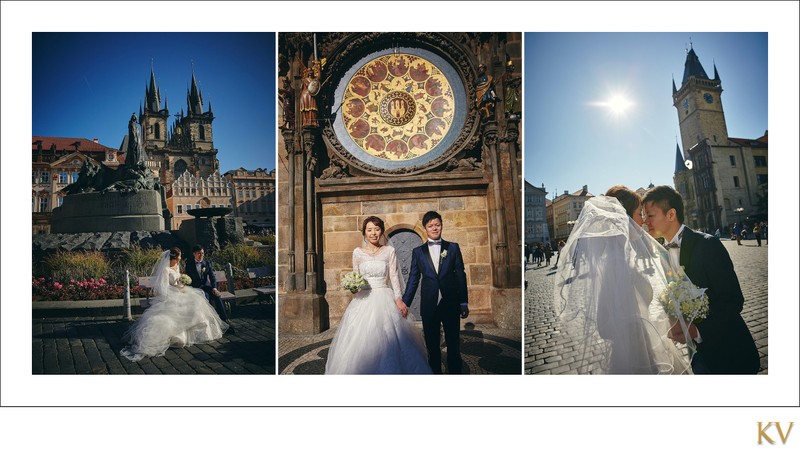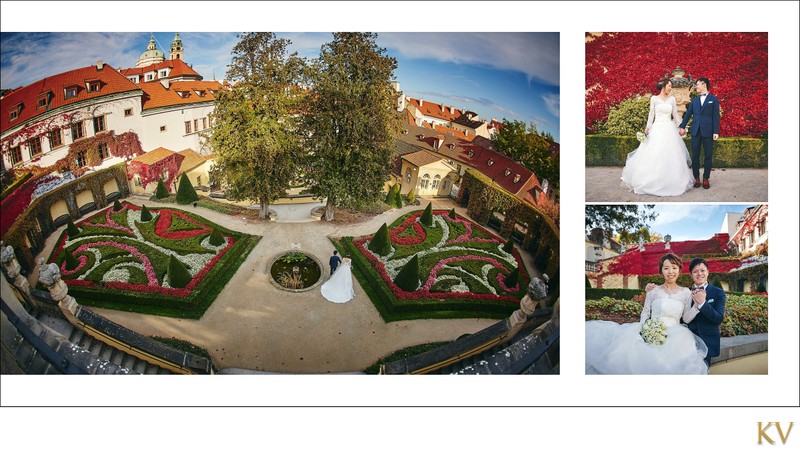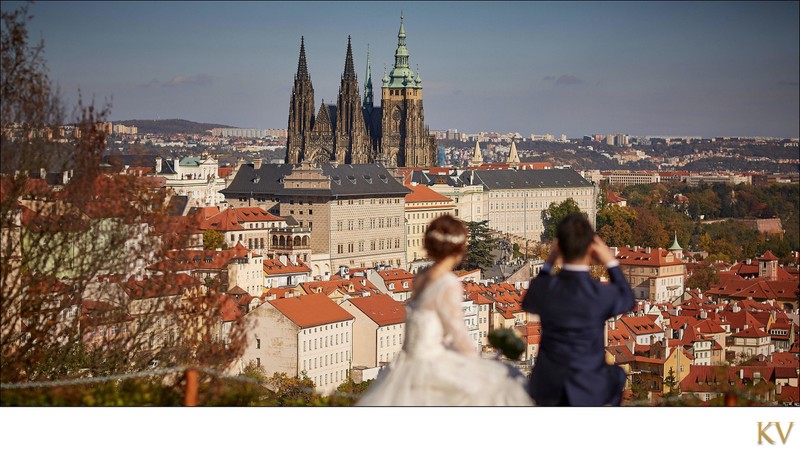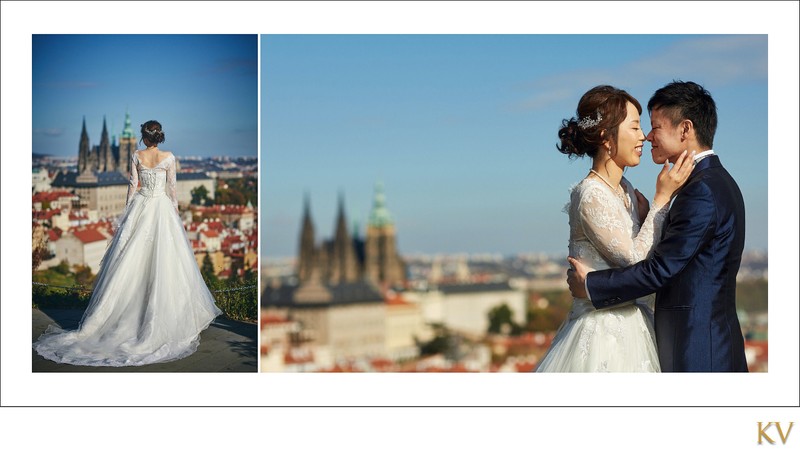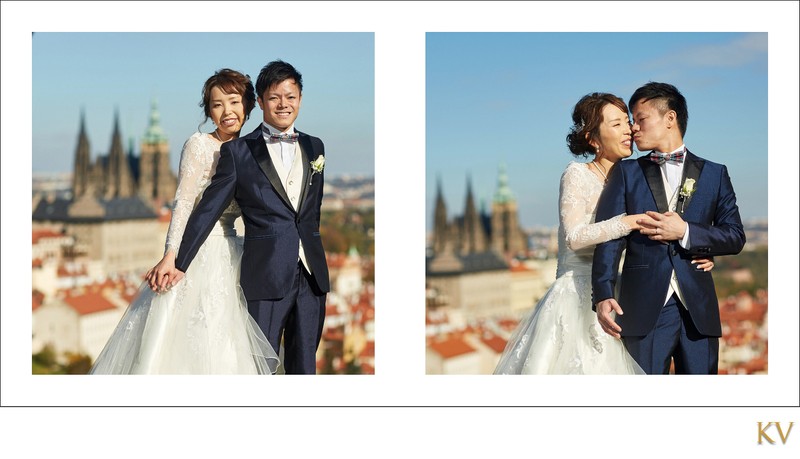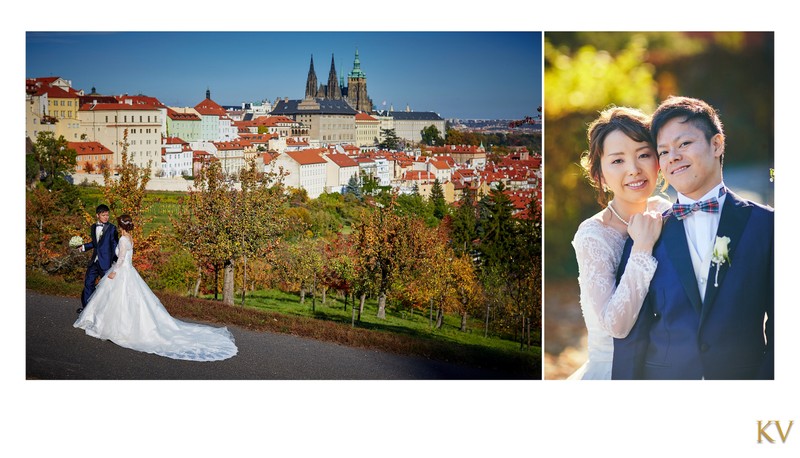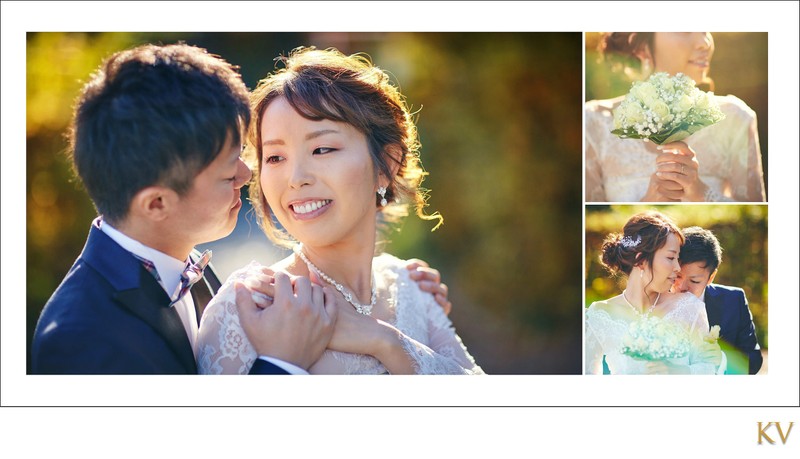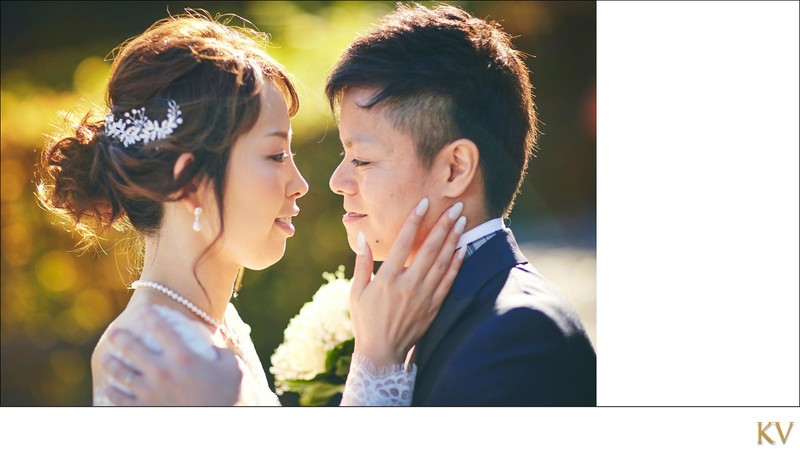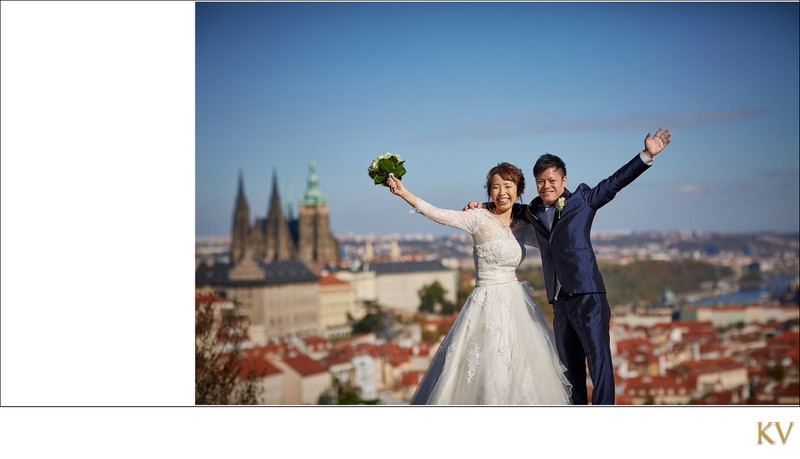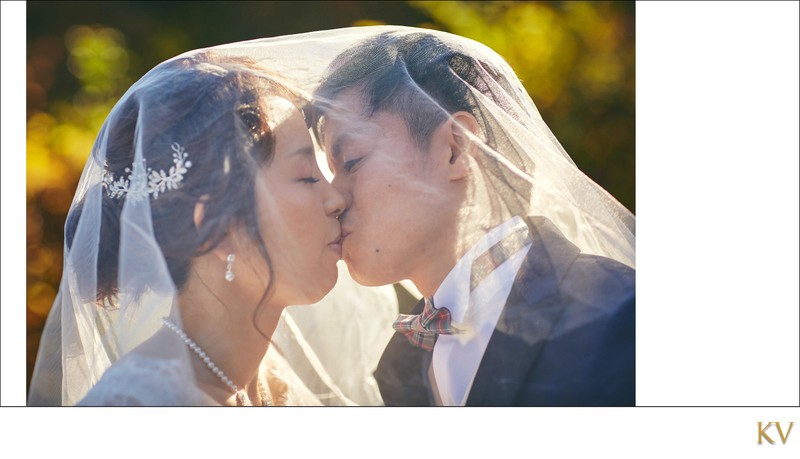 An elopement wedding album design
This young couple from Japan dreamed of traveling to Europe and marrying at one of its grand churches. After looking around they came across some websites showcasing the gorgeous scenery of Prague. The medieval city of Prague had won their hearts. On a beautiful summer day their wish came true as they exchanged their vows underneath the historical frescoes of St. Nicholas Church in the Old Town.
After their wedding they took a horse & carriage ride around the Old Town before jumpin off and walking to the historic Vrtba Garden. They were extremely impressed with the landscaped gardens and more importantly the incredible views it offered them. One of my favorite pictures are of them as they stand happily taking in the sites of the red roofs of Mala Strana down below.
We had one final surprise for them - they were completely game for anything and simpla asked me to show them around. As such, we took them to our favorite location high above the city that provided them with an unforgettable view of not only Prague but of the castle down below. It was a fitting way to end our time with this lovely couple who were able to live their dream of marrying in Prague.
About our album design:
A white minimalist approach that allows the images to be the focus of the design. With a white background the focus is entirely on the images presented. The largest amount of images shown is 5. By having fewer images on each layout this maximizes the effect of the image play. 5 pages have only 1 image displayed across the two page design for maximum play.
Bride & Groom preparation location: Aria Hotel
Wedding venue: St. Nicholas Church
Photography locations: Old Town, Secret Garden, Vrtba
To view more album designs please review our featured album design section.
---


Prague Wedding Photography by Kurt Vinion
Prague Portrait Studio
Weddings • Engagements • Pre Weddings • Portraits • Couples • Family • Corporate • Events • Branding
+420 776 069 384 • info@kurtvinion.com • Kurt Vinion © 2020
Introducing our new website dedicated to couple shoots in Prague: