Prague sunrise wedding day album design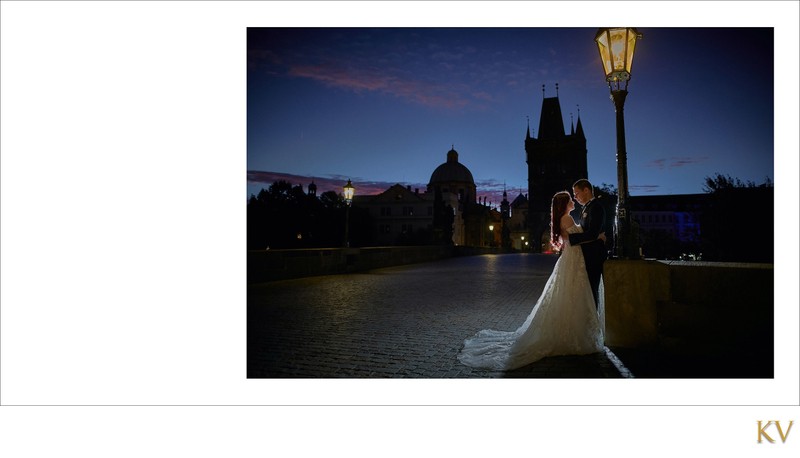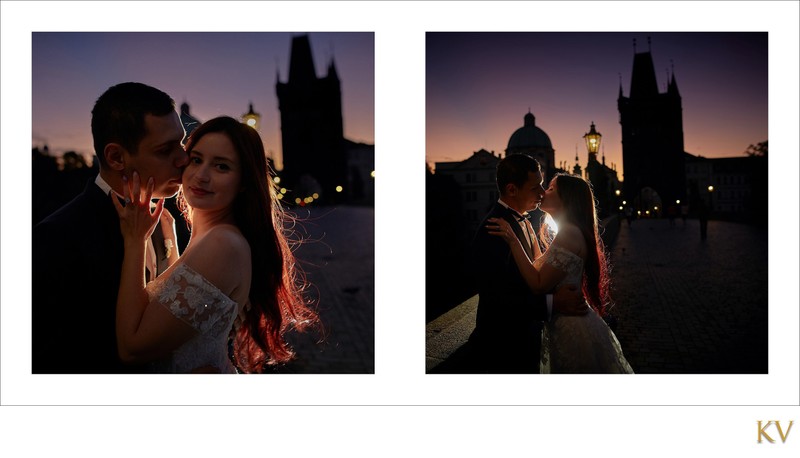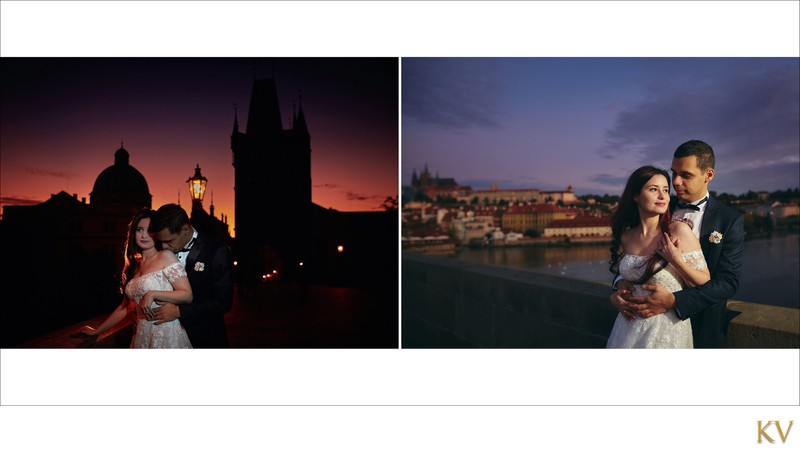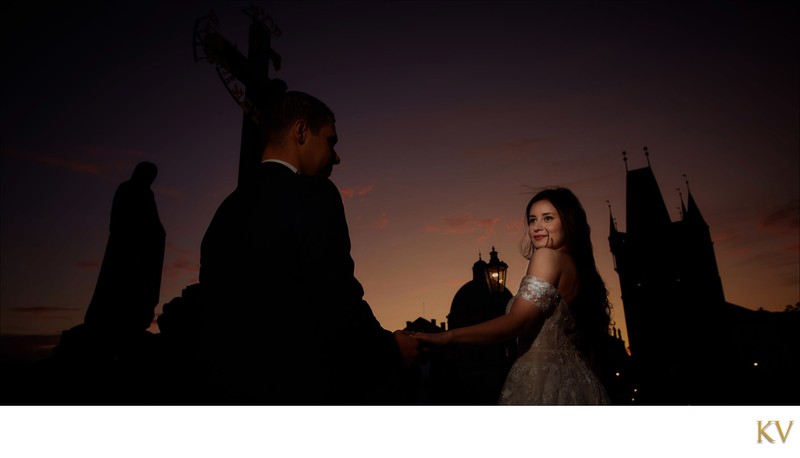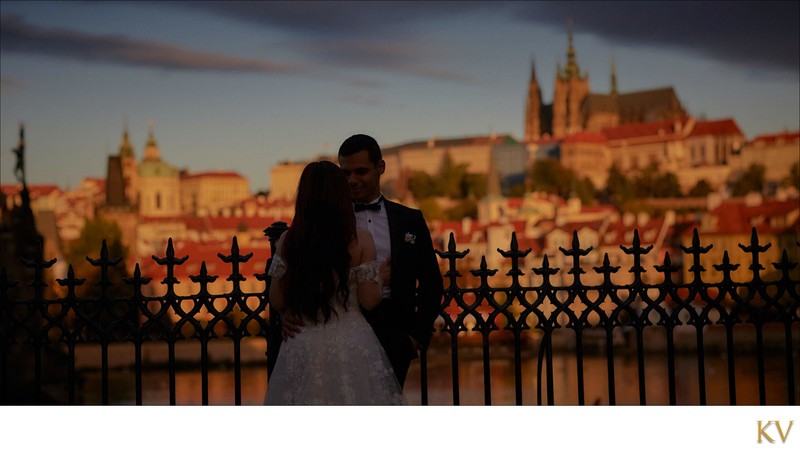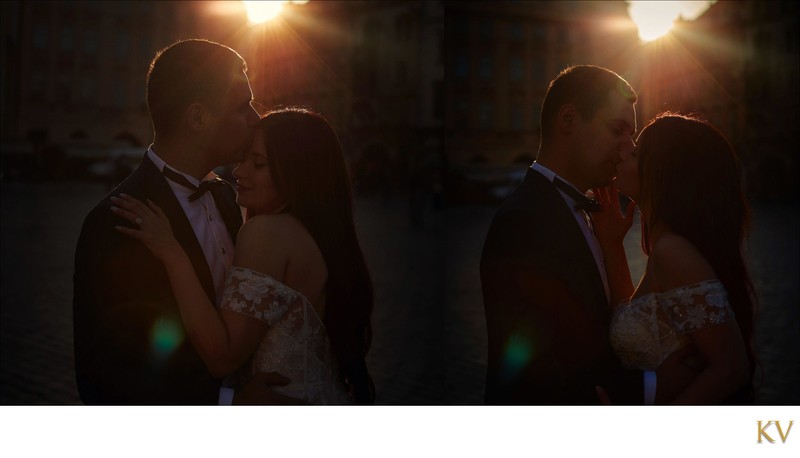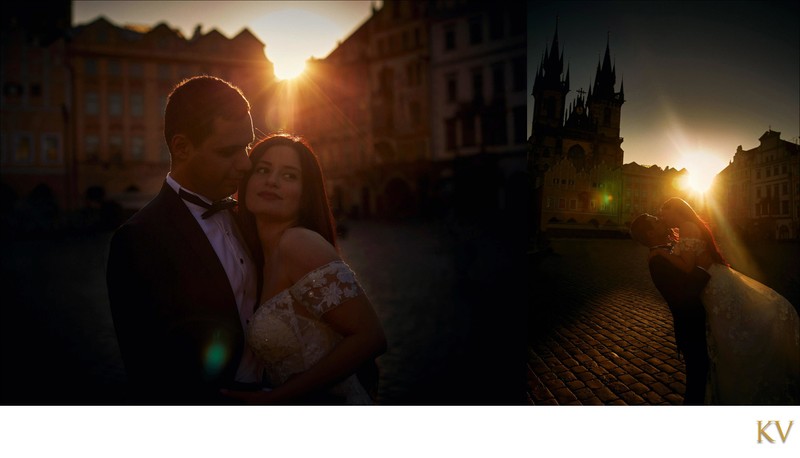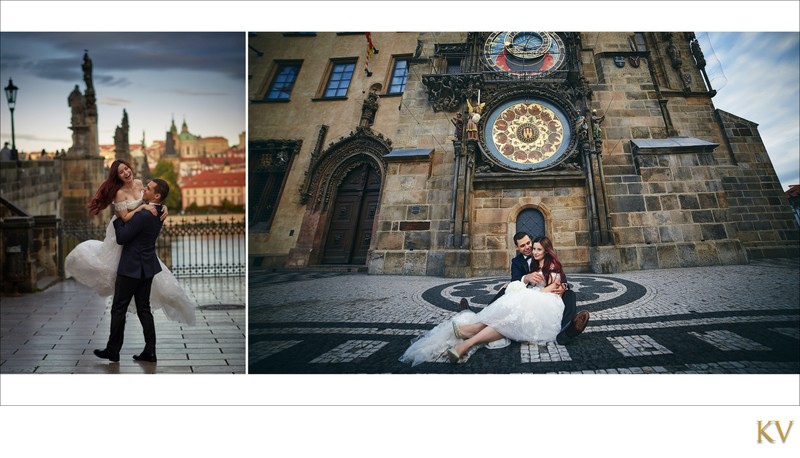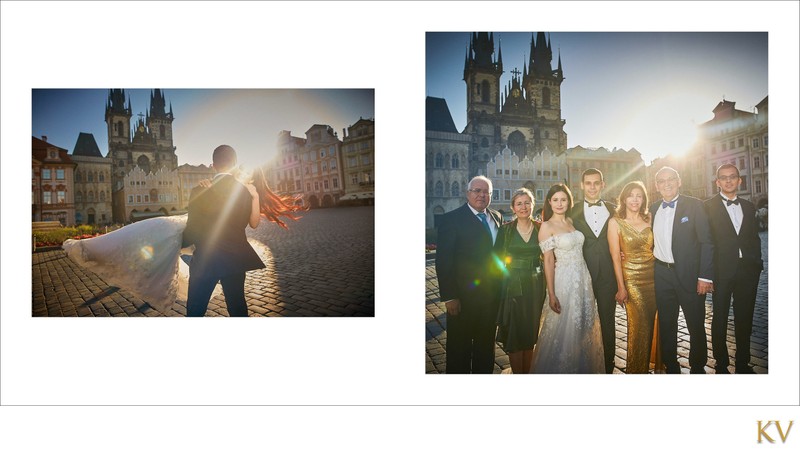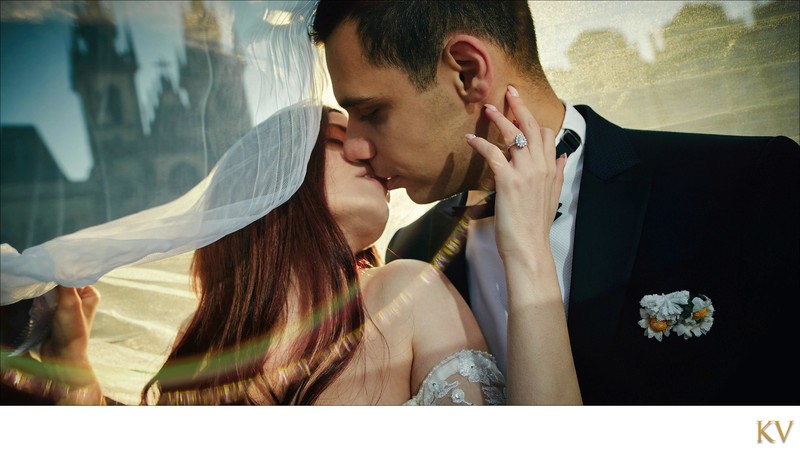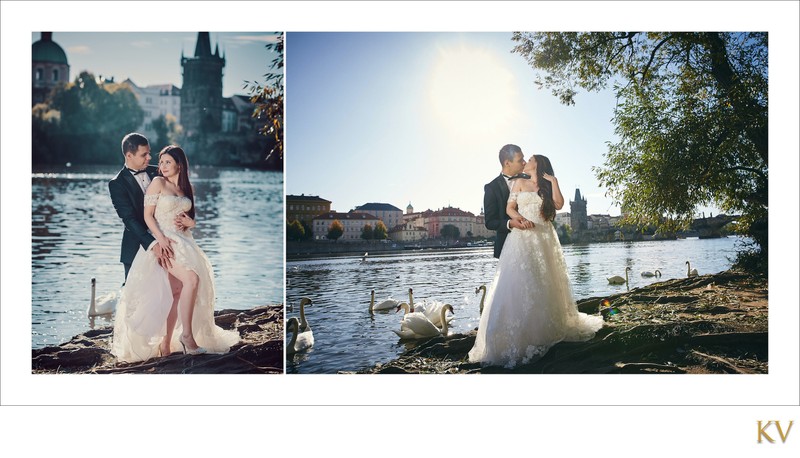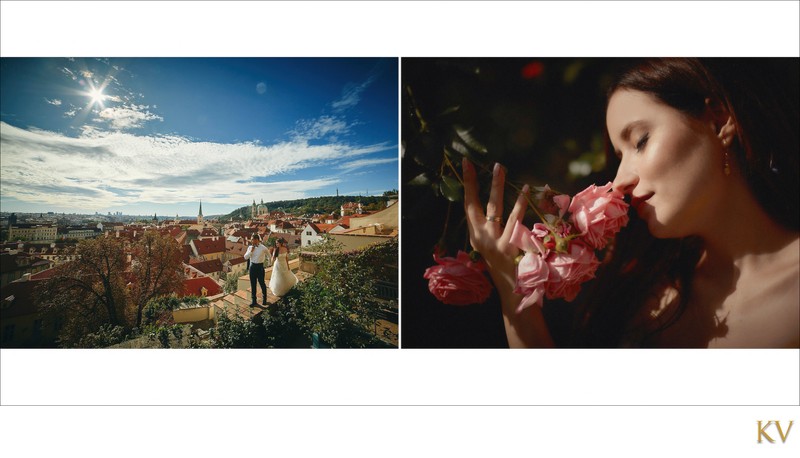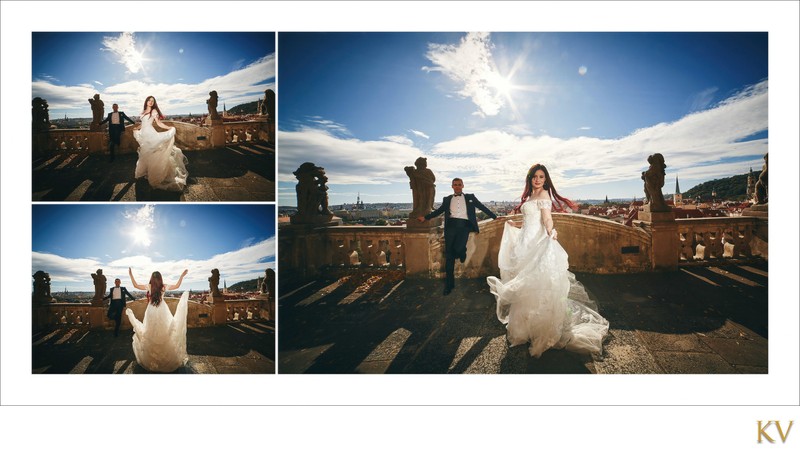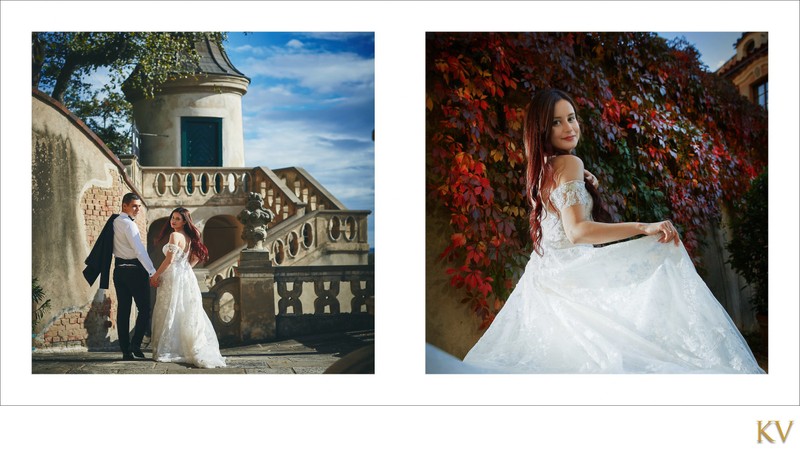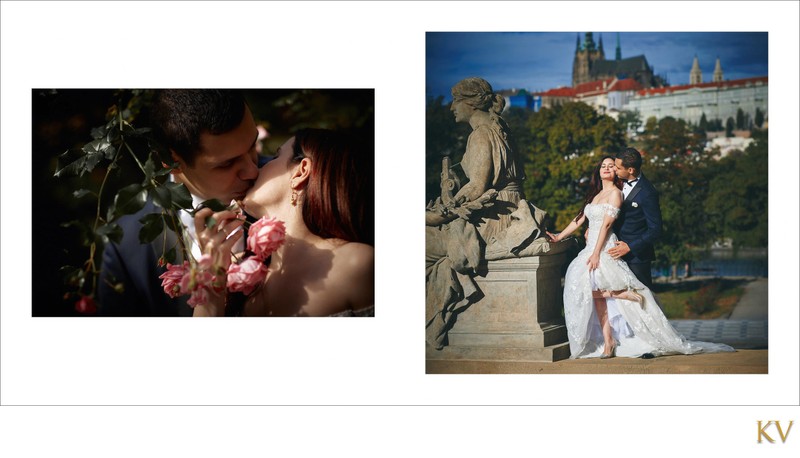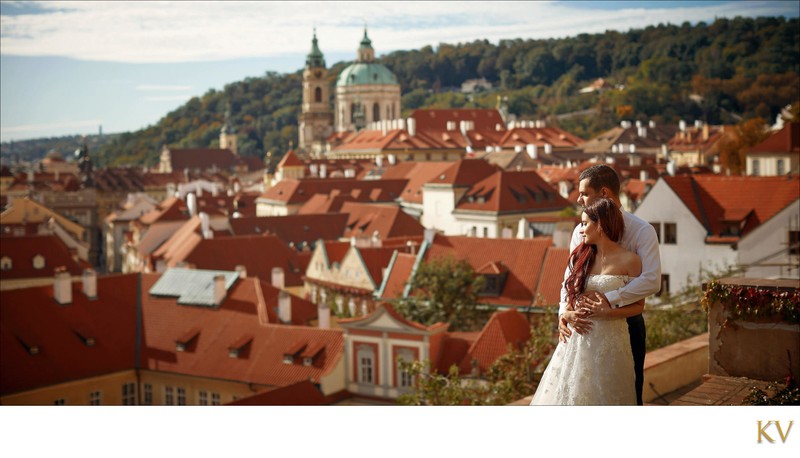 Penar & Cem wedding album layout
When we met up the day before their wedding I immediately felt a connection with Penar & Cem. They were so excited about their wedding and of course experiencing the beauty of Prague. They had traveled over from Istanbul with their close family members to marry at the Turkish Embassy and were really hoping for something quite extraordinary for their wedding day. But there was one thing that was bothering them: the amount of tourists. They were also not happy that their wedding took place at lunchtime. Truth be told lunchtime is really the worst time of day to get married. The heat of the mid day sun which is also the worst kind of light and plus being surrounded by tourists was not an experience they were looking forward to.
I listened to their stories about how they met, his BMW and their dreams of practicing medicine in the UK, if they can have their accreditation accepted which is no easy feat if you are from Turkey. The more I listened to them the more I liked them and I thought, why not propose something special to them? The truth is I work so often in the very early am capturing portrait session for my many Asian couples that I knew that this experience would blow their minds. After proposing it - their eyes lit up and their smiles said it all. Their only concern was allayed when a quick phone call to one of my favorite hair & make up artists saved the day - thank you Linda Chudmilova! Everything was arranged - the only thing we needed was wonderful weather...
On the morning of we met up on a nearly deserted Charles Bridge just as the sky began changing colors. They were in awe as they took it all in. We did a few of the standard posed (lit portraits) and then I backed off as I simply wanted them to experience beauty of that moment and in their own way and they did.
Sometimes the best things are left unsaid and so I will leave it here and let their beautiful photos speak for themselves.
---
Interested in having me capture your wedding day?
Much of what I create as a photographer is not only about my skill set but about the connection that I have with you, your family & friends. The interactions we have leading up to your day as well as on greatly affect the work I will produce. Having that connection and trust allows me to both personalize and create images that will surpass your expectations.
We can do an in person or video consult where you will get a chance to share your story and your desires. I will also be quite happy to offer my insight on how you can have the very best experience possible from your wedding day photography.
If this sounds like the kind of photographer that you wish to have - please feel free to contact me today as I'd love to hear from you!
---
Prague Wedding Photographers
Prague Portrait Studio
Weddings • Engagements • Pre Weddings • Portraits • Couples • Family • Corporate • Events • Branding
+420 776 069 384 • info@kurtvinion.com • Kurt Vinion © 2020
Introducing our new website dedicated to couple shoots in Prague:
---