European destination wedding photographer available | Czech Republic | Italy | Germany | Europe
---
Great photos don't just happen. They take a keen eye, patience, and artistic sensibility.
Combine those elements with a focus on capturing authentic moments and the results are - priceless!
Kurt Vinion Photography
Chosen by 8 professional wedding & portrait photographers to capture the happiest days of their lives.
---
TESTIMONY FROM A BRIDE & PROFESSIONAL WEDDING PHOTOGRAPHER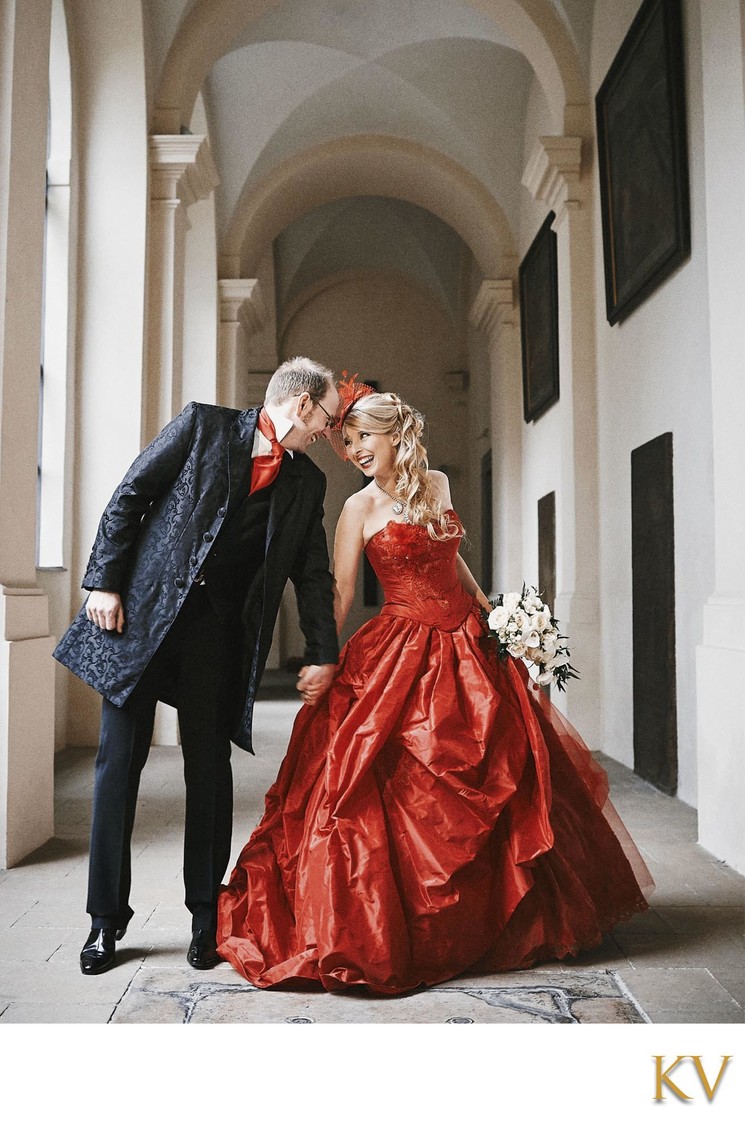 I just love them. What I love most is that you have really captured the day and the way Andrew and I were feeling and this is priceless.
As a wedding photographer myself, it was always going to be a big ask for someone to capture our big day and get us to behave ourselves!
Not only did I admire Kurt's work enough to want him to be our man, but he was also even part of the reason we decided to get married in Prague.

The results are magical and we've had so many people compliment us on such great wedding photographs.

I cannot recommend Kurt highly enough. He is an immense talent and an all-around lovely guy.
- Sam & Andrew
To see Sam's gorgeous wedding photography website, please visit here: https://samanthahook.co.uk
---
READY TO BOOK? WISHING TO KNOW MORE? GET IN TOUCH!
---
As an native English speaker based in Prague, Czech Republic, it is quite easy for me to travel around Europe to photograph destination weddings as well as special portrait sessions. In the 10-years that I have been doing this I have worked as far as Greece, Malta, Hong Kong and of course the United States where I was born.
I regularly photograph weddings at the following venues in the Czech Republic: Chateau Mcely, Chateau Stirin, Chateau Dobris, Hluboka Castle, Cesky Krumlov Castle, Vrtba Garden, St. Thomas, Ledeburska Garden, Church of St. Giles, Chateau Liblice, Hussite Museum Tabor, Buchlovice Chateau, Old Town Hall Prague, Castle Zbiroh, Cerveny Ujezd, Troja Chateau, Palace Zofin, Brezhnov Monastary, St. Giles, Clementinum, and many more.
As an eperienced destination wedding photographer in Italy I have photographed weddings at these following: Villa Aurelia (VIP wedding dinner celebration at the Villa Medici) in Rome, Castello Vicchiomaggio in Greve in Chianti, Villa La Magioca in Valpolicella, Villa Godi Piovene, as well as many pre-wedding and post wedding photosessions in Venice, Vicenza, Verona, and Lake Garda.
I have captured weddings (and celebrations) at the following locations in Germany: Callenberg Castle, Schloss Hohesteinstein, Altenburg Castle, Schloss Seehof, St. Martin (in Bamberg), Neustädter Kirche (Bamberg), Eibsee Hotel (Lake Eibsee), as well as smaller churches in various locations and many pre-wedding portrait sessions in Munich, Rothenburg ob der Tauber, Berlin, Bamberg, and Castle Neuschwanstein.
---
Looking for wedding photography reviews?
Client reviews can be found on Google, Wedding Wire, WPJA as well as on many industry sites.
The couples I have worked with have had their weddings featured in CS Luxury Style, Weddings Online, the cover of Engaged Magazine (above photo), White Weddings, Good Morning America, BBC, Conde Naste, Wedding Magazine (NZ), Gay Wedding, French Wedding Style, and Marriage Magazine, as well as many websites and blogs worldwide. They have also been showcased via marketing campaigns from Prague Tourism Board as well as the Czech Government.
For couples who do not wish to have their images shown publicly, we do offer an opt-out in their contract.
---
My Style of Wedding Photography
As a former photojournalist, I always focus on real emotions that capture the essence of the moment. As much as I love the PJ aesthetic I am also quite keen on being challenged in coming up with imagery that goes well above the standard of wedding photography. For me, the key is to always adapt, learn, and be as flexible as possible. This is why I will not only shoot in only one style or tone all of my images in only one way.
I don't easily fall into a genre of wedding photography. I am not strictly a photojournalist nor am I a 'creative' or only a modern wedding photographer. I will clean up the suite where you are getting ready, as well as move objects around to get a better angle. I may also ask you to move into the best light to create a more flattering look as you are putting on your wedding dress. And no worries, I would be happy to scout out locations for your1st look if this is something that you desire.
When I was considering leaving the world of photojournalism I understudied with the best classical wedding photographer in Ireland in order for him to teach me everything about the elegance of wedding portraiture. The littlest things like the placement of one's hands, or a small turn of the bride's body, and yes, the angles of the face can make a big difference. This is why when it comes to those stylish portraits I hope that my portraits retain a classical elegance. Though many clients have asked to just keep it natural and I am quite ok with that too... Yet, I will always focus on capturing real emotion that happens spontaneously and as many couples want a more natural-looking set of portraits - I strive to create this. So in essence, I work tirelessly to create a wide body of imagery that crosses genres and styles.
If my style speaks to you - why not reach out and get in touch? I would welcome the chance to hear about you and what your vision for your wedding day is and to see if I am the right fit.
---
International destination wedding photography by Kurt Vinion
Weddings • Engagements • Pre Weddings • Portraits • Couples • Family • Corporate • Events • Branding
+420 776 069 384 • info@kurtvinion.com • © Kurt Vinion 2022