Clients Testimonials
It is an honor to have photographed over 300 weddings in at least 14 different countries.


This is a small sampling of reviews from sites like Wedding Wire, Google, Facebook, and personal notes.
---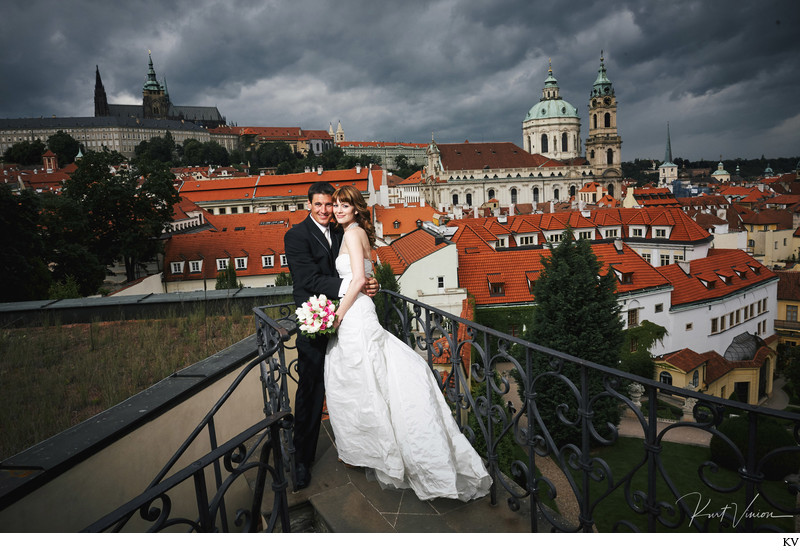 Carrie & Matt (USA)
Vrtba Garden, Vrtbovska Zahrada wedding - Prague
Kurt's work is more than capturing the beauty of an individual but revealing the inner dynamic of a relationship. After looking through the pictures, my husband and I can truly say, Yeah... That's really us but more gorgeous! Our friends and family were amazed by his work, that's including the photography savvy geeks and seasoned graphic designers.
You Rock Kurt!!!
---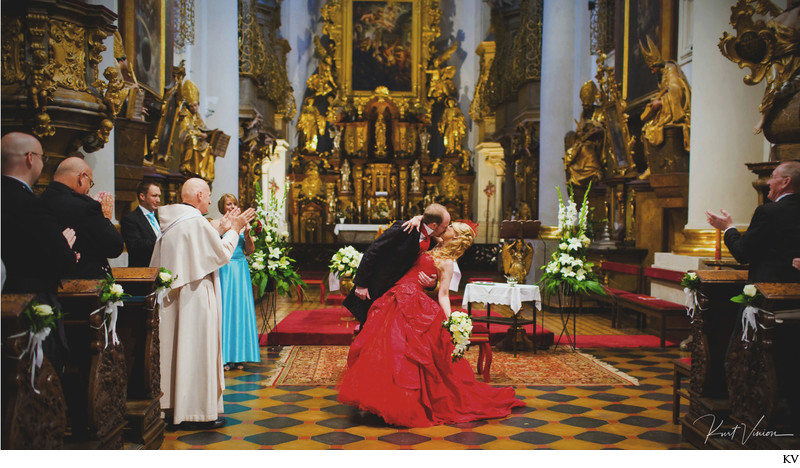 Sam (professional wedding photographer) & Andy – UK
St. Thomas Church - Prague
I just love them. What I love most is that you have really captured the day and the way Andrew and I were feeling and this is priceless.
As a wedding photographer myself, it was always going to be a big ask for someone to capture our big day and get us to behave ourselves! Not only did I admire Kurt's work enough to want him to be our man, but he was also even part of the reason we decided to get married in Prague.

On the day he was great, never demanding but always guiding us. He is a pleasure to have around on a wedding day! He certainly went above and beyond for us, agreeing to come out onto the streets of the city in the rain.

The results are magical and we've had so so many people compliment us on such great wedding photographs.

I cannot recommend Kurt highly enough. He is an immense talent and an all-around lovely guy.
---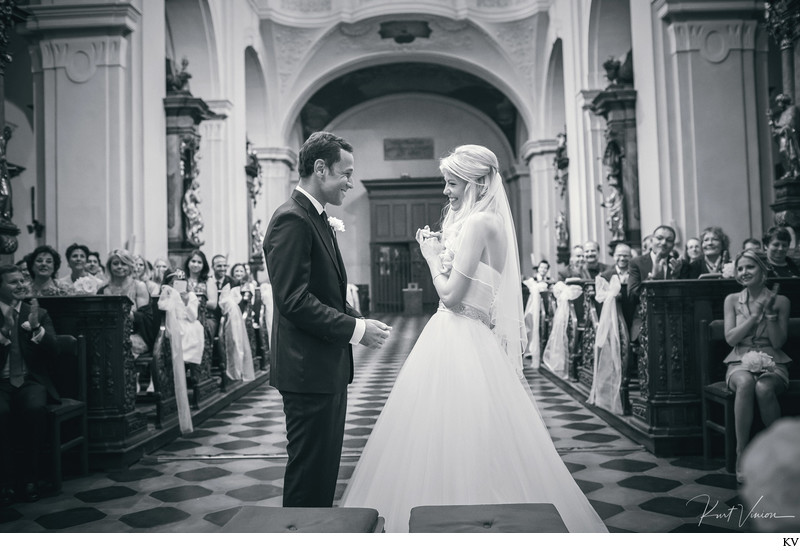 Julia & Sergio – Swiss & Italy
St. Thomas wedding - Prague
Thank you so much for all of your help on our wedding day. You are the best photographer a bride & groom could ask for. Your relaxed and kind-hearted nature made us both feel so comfortable on the day and the lead-up. You captured some very special moments that Julia and I will treasure forever.
Our album is AMAZING! We have said it before and will say it again – You are the best!!!!!!
---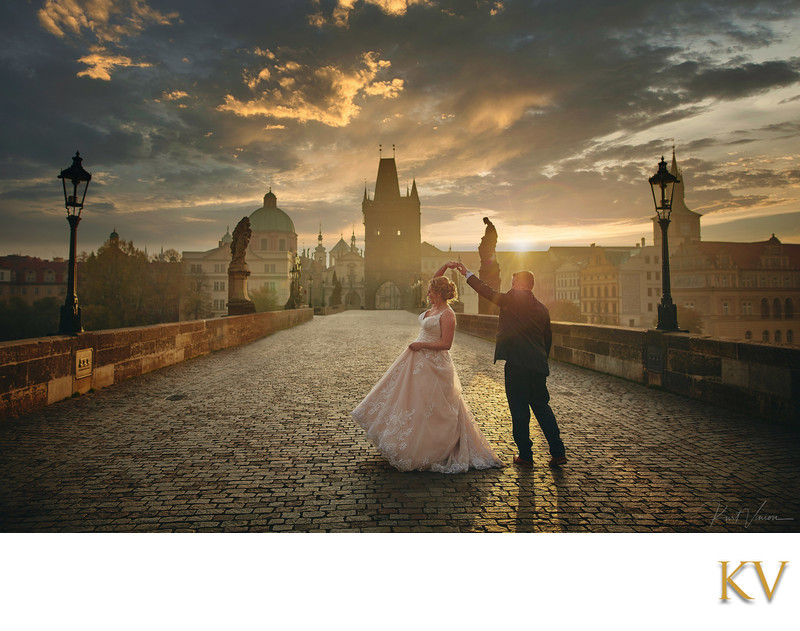 John & Laura (USA)
St. Thomas wedding - Prague
Kurt Vinion is a gifted, world-class photographer. His images of our wedding in Prague were breathtaking and priceless. Many people have said they are the best wedding photos they have ever seen. Kurt has a great ability to work under pressure, dealing with time constraints and unforeseen challenges or problems. His service is personable and professional, and you will be fortunate to work with him. I can't recommend Kurt Vinion highly enough!
---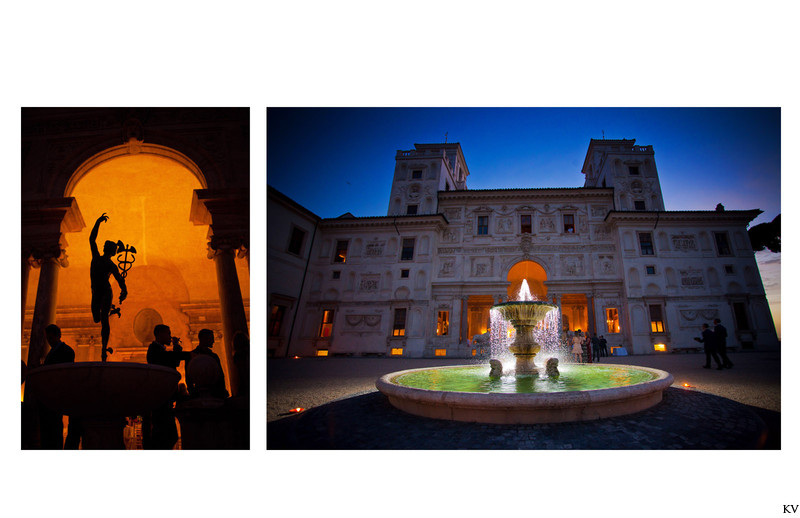 Tatum & Alexander (Villa Medici)
Campidoglio, Villa Medici, Villa Aurelia wedding(s) Rome, Italy
Our apologies for taking so long to get back to you on this... There just are so many incredible photos it has been a little overwhelming to choose just 250!!! We are so appreciative for your talent, patience and kindness and we feel so fortunate for the opportunity to have you at our wedding in Rome. Both you and Chris did such an amazing job capturing our memories for us. Thank you!
---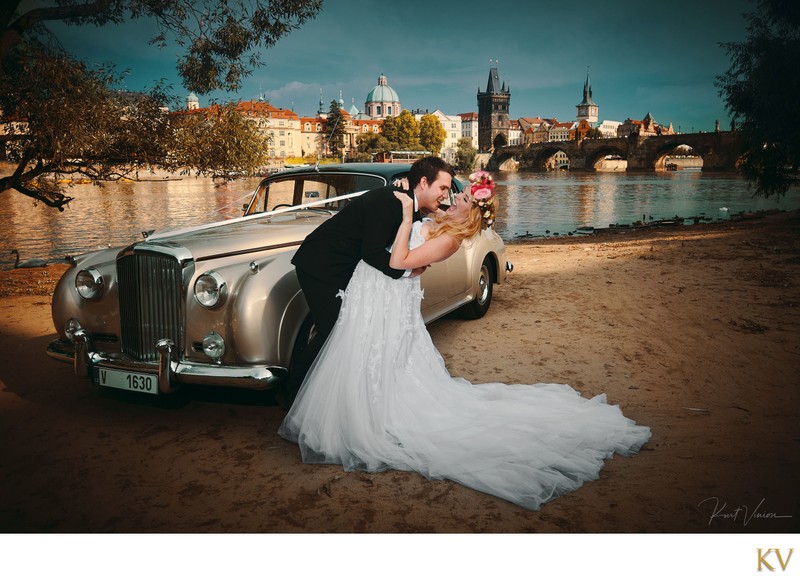 Michelle & Dan – New Zealand
Vrtba Garden, Vrtbovska Zahrada wedding - Prague
Hire him! You won't regret it! His style of creative direction ensures you get fantastic results, but more importantly, you have fun during your shoot! I've worked with a lot of professional photographers over the years with my job and Kurt is definitely the most personable and results-driven one I've had the pleasure of working with.
Thank you to the moon and back Kurt!
---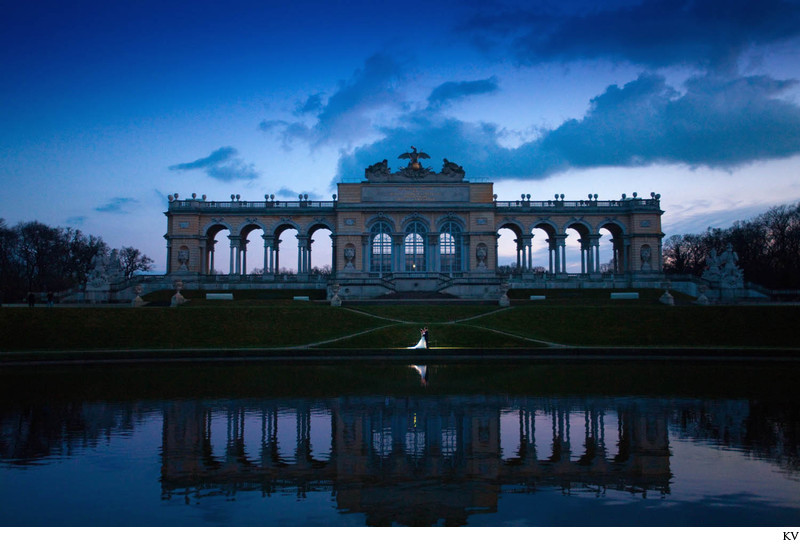 Lindsay (professional wedding photographer) & Mike (USA)
wedding photos - Vienna, Austria
We have a fairy tale marriage. We really do. Together Mike and I live this fantastic life where we are watching all of our dreams come true and unfold. Sometimes it doesn't even seem real. You took the perception of our dreams: our private, fantasy, magical love -- and you made a photographic representation that perhaps will show those we love a tiny fraction of the love we share. You are an artist, you are an 'image psychologist' - you see and find the best in everyone.
I've wanted my whole life to be able to see and capture people the way you do.
---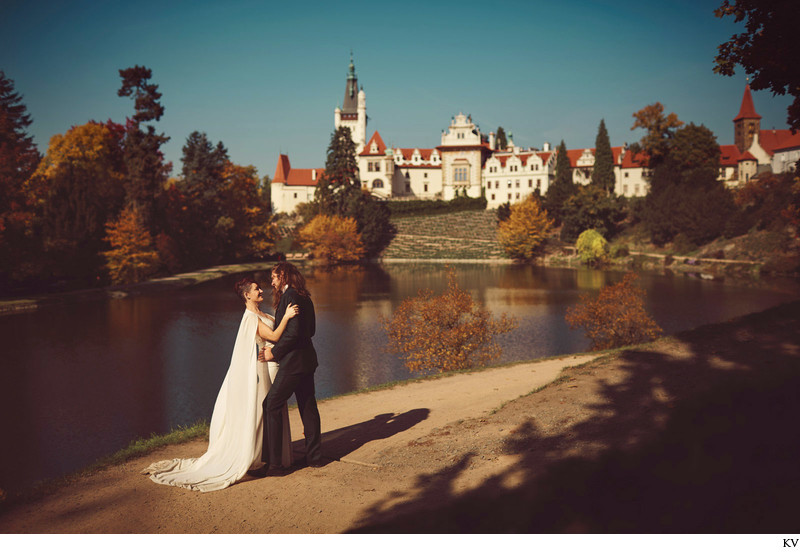 Sherri (professional wedding photographer) & Luke (USA)
Old Town Hall wedding - Prague
Kurt is an astounding photographer and is one of the best in the world. I highly recommend him! He was also my wedding photographer and I admire him greatly in my profession as a photographer as well.
Kurt is the best of the best.
---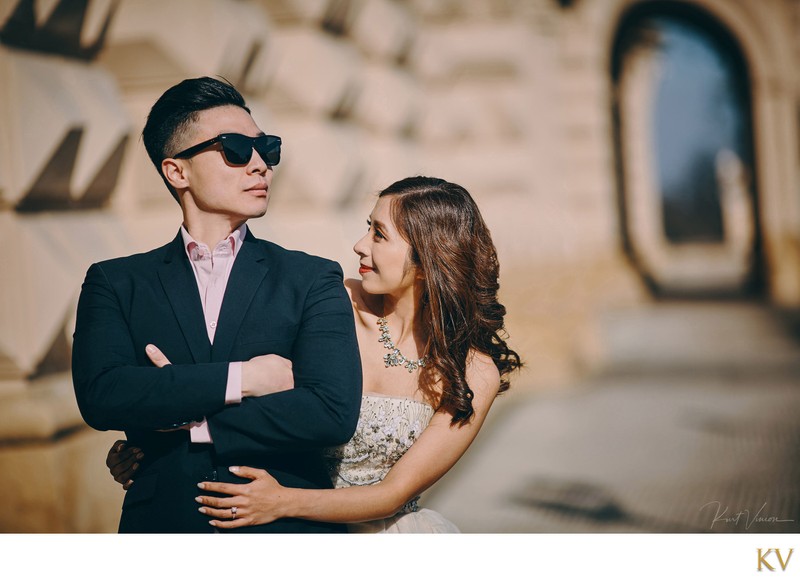 Tina & Mike - Singapore - pre-wedding
Kurt is an amazing photographer! We took many wedding photos and he was by far the most talented when working with natural light. The entire experience was
Absolutely enjoyable! Highly recommended
---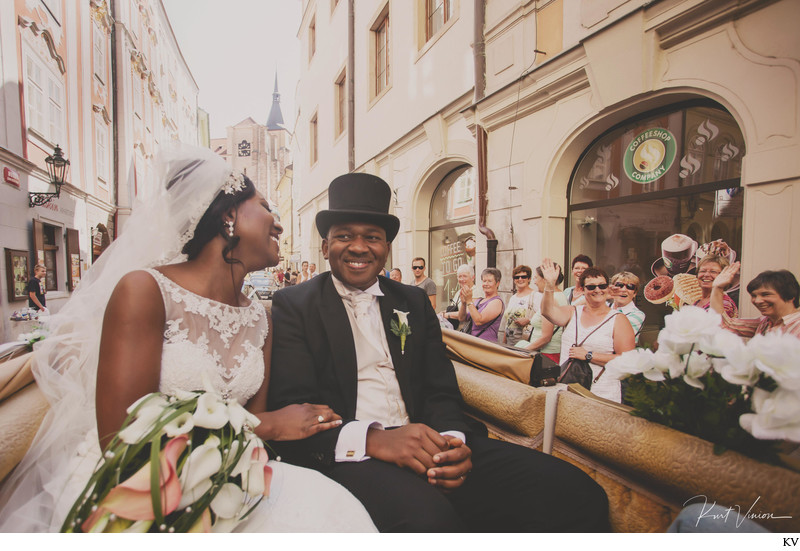 Chika & Emeka – Nigeria & Ireland -
Church of St. Giles - Prague
Oh my goodness!!!!!! The albums are really breathtaking!!!!! Perfection at its best!!!!! Emeka and I received it on Saturday morning. We really did not expect it so soon, so we had no idea what we're going to collect from the post office centre. Literally, half the hospital I work in has seen the album because I took it into work today ;))) I gave a medium-sized album to my mum who took it into her place of work also. Ha ha I told her it was a Christmas present and that I would give it to her around then but she insisted on having it now. Hahaha. We are all so proud of the pictures, everyone looks great and so happy and everyone has been complimenting your work. Thank you so much, we will definitely keep in touch.
---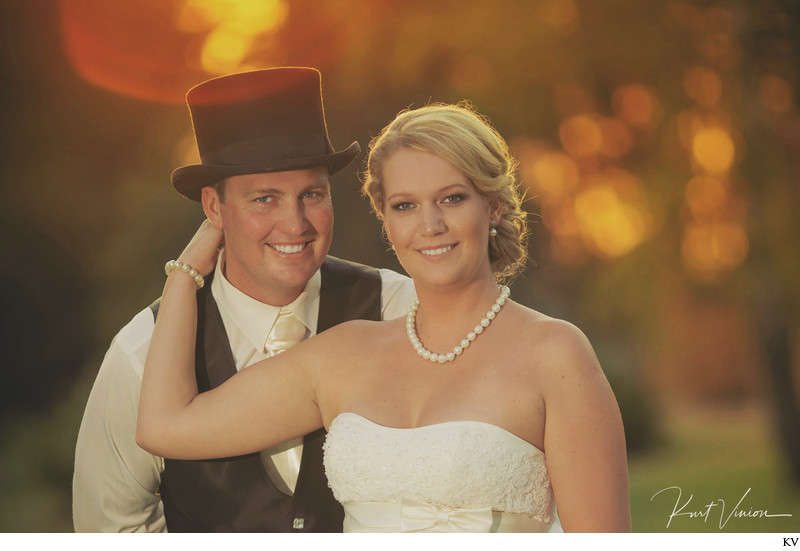 Kym & Jana - Australia & Czech Republic
Chateau Liblice wedding, Czech Republic
Hey Kurt! Well, you did it! Thank you for working with us to make a very special wedding album. The album arrived a couple of weeks ago and we both absolutely love it! Very pleased with the amount spent to have such a beautiful, well-made album. So thank you once again, hope we can catch up again one day in Praha!
---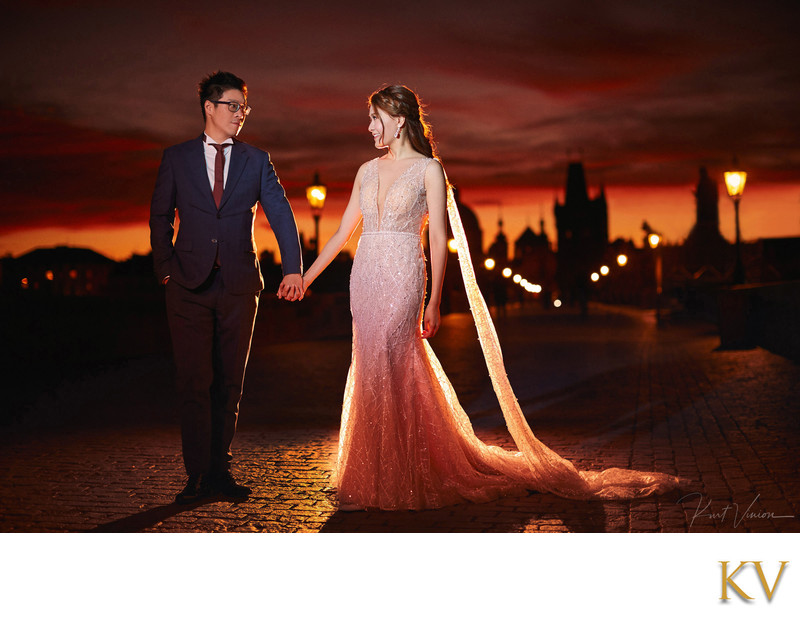 Zoe & Billy (USA) pre-wedding Prague
Kurt and his team are wonderful! =DDD

My husband and I had a post-wedding shooting in Prague for the pre-sunrise and sunrise till noon session in Oct which is the best time of the year with the golden yellow leaves. We were able to take pictures under the amazing spots and Kurt definitely knows where is the right place to go as he lives there!!

Kurt is a native in English so communication with him is very easy and he could teach us how to pose, etc. The session was fun and the pictures were amazing!!
---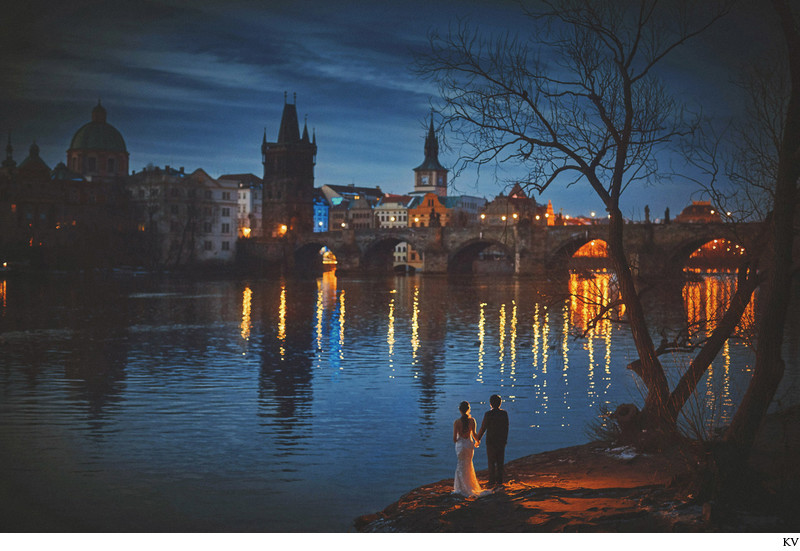 Joyce & Timmy - Hong Kong - pre-wedding
I definitely love the pre-wedding pictures taken by Kurt. It's full of art. We have chosen the two hours before and after the golden hours. The sunlight is surely taken at the right position. It's the best photos we have taken along the five pre-wedding places We have been. Despite the cold weather, kurt is so kind to serve us hot tea and bread. The makeup by Linda is also professional, she makes me like a pop star.
---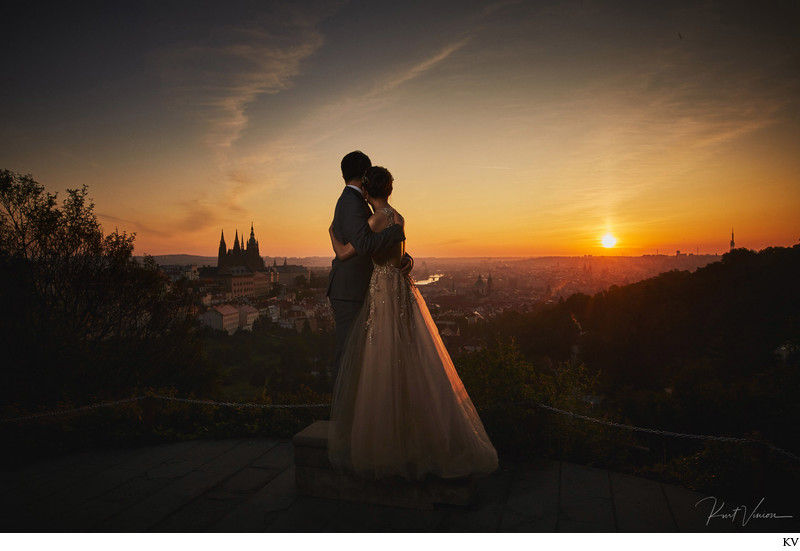 Wenyu & Lin - China - pre-wedding Prague
We had a great experience with Kurt and his team! We are from Mainland China, we contact through email a few days, then kind like last-minute decide to go to Prague get it done.

THE WORK: satisfied!
There are different tastes of what people want, for us, we are satisfied of Kurt's work!

THE EXPERIENCE: Team Kurt knows the views, they know the city!
Why you go there? Because you want the beauty of Praha! Then knowing the city, knowing the place is much more than learning about those sightseeing spots from books or the web. Kurt took us to some wonderful locations we just so enjoyed the view.
Also as specific Asian view is a bit different from western culture, we explained what we were interested in, and yes, The team listened. This is one particular point I would like to mention.

THE VALUE: absolutely happy about it!
Well, you get what you paid for. There are dozens of companies in mainland China running overseas photo businesses. Why we choose Kurt we believe local knows better as always. Turns out, when we go to traditional locations, yep tons of photo sessions! When we go to "Kurt special locations," quiet, peaceful, fabulous view!

OVERALL:
Send an inquiry right away! Five-star satisfaction!
Not just the photo album, but the whole experience with them!
---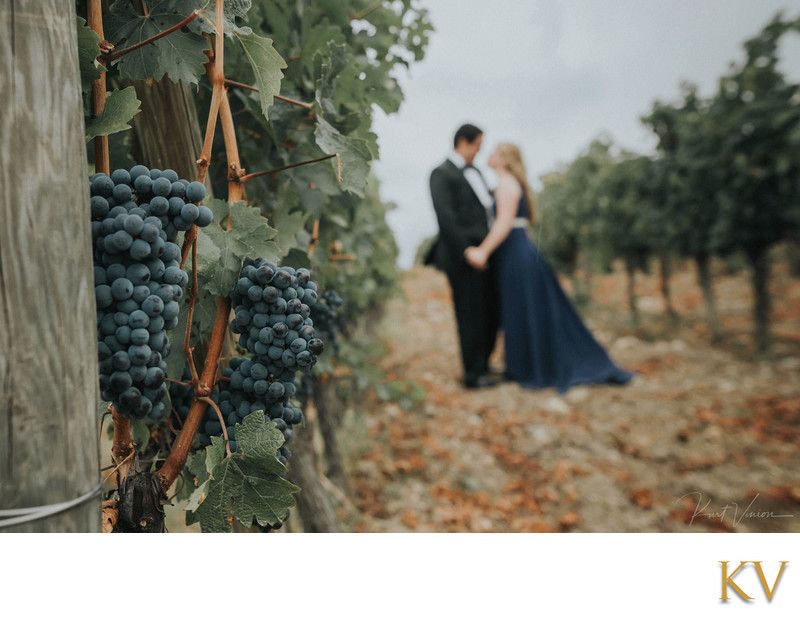 Naomi & Helmand
Castello Vicchiomaggio, Greve in Chianti, Italy
They are INCREDIBLE! Thank you so much. You are truly talented at what you do and we couldn't be happier with the results.
Thank you for creating memories we will happily relive long into the future.
---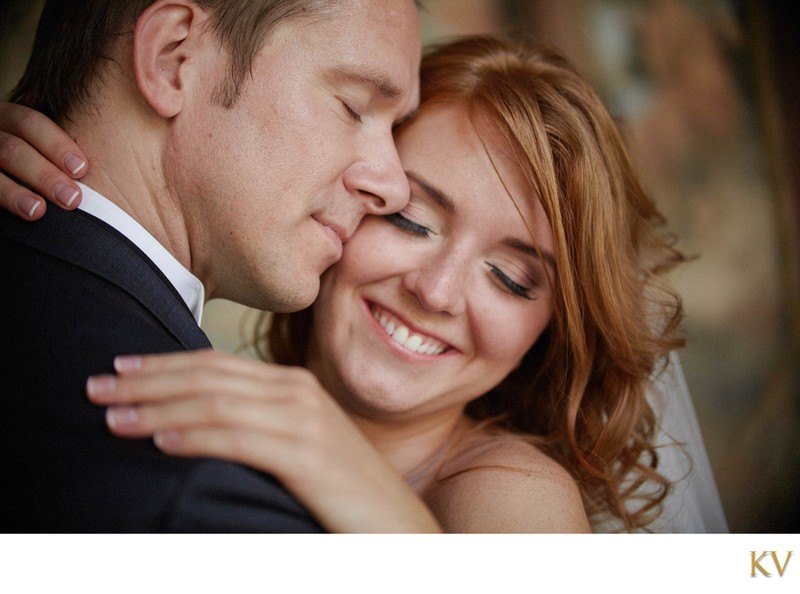 Polya & Dirk
Vrtbovska Zahrada (Vrtba Garden) - Prague
Hi Kurt, I love our photos!
It was such a pleasure meeting you and we are very happy that you have been our wedding photographer, director and good friend in Prague.
We love our small wedding and remember it every day.
Actually, I would like to go back and do it again if possible. )))
I want to thank you once more time for the beautiful photos we cannot stop looking at ))
Many greetings from the HAPPY COUPLE!
---
Aurore & Adrien - France & Czech Republic
Hussite Museum wedding - Tabor, Czech Republic
You did an amazing work!!! We love all of them! Of course, we will choose some but it will be difficult because they are all great
But really, thank you soooooooo much!!!!! We didn't expect this result and we really enjoy watching each picture! Wahooooo!
You were absolutely perfect and we were really nice meeting you!
Thank you for your help and your ideas!!!!!
---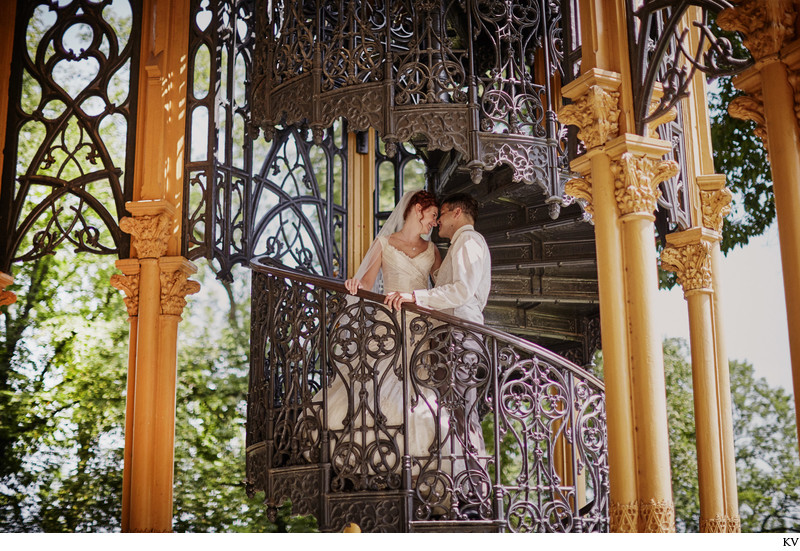 Katya & Martin - UK
Castle Hluboka wedding & Cesky Krumlov wedding portraits
This is... unbelievably beautiful! Looks just perfect. I knew your serves are worth every penny ;)
The honeymoon is breathtaking as well, the only thing we regret is not having you with us cause the picturesque island and the amazing designer hotel just call for some photos.
It's been a pleasure to have you around, you did an amazing job not only by taking the pictures but we appreciate your suggestions (especially the trip to Cesky Krumlov was a bull's eye hit!) And all your efforts to comfort us during the process as well. Many thanks and kind regards.
---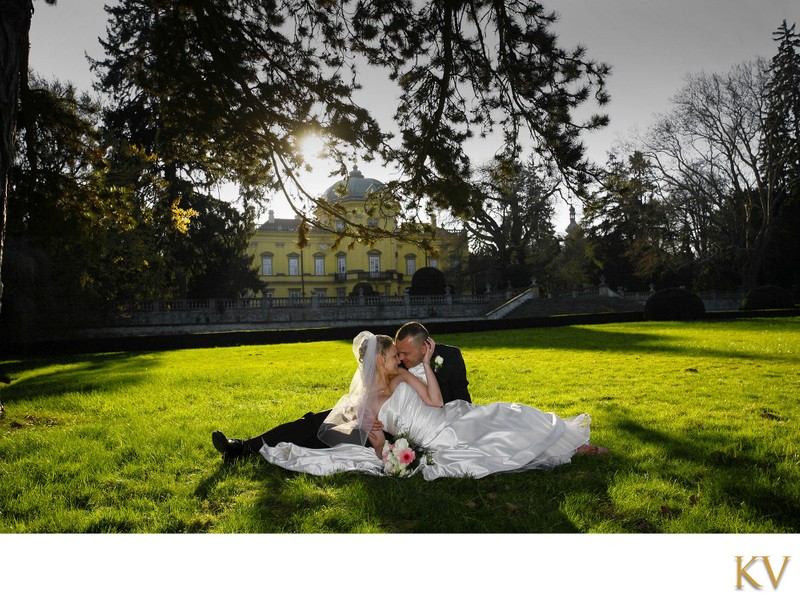 Jess & Pete (USA)
Buchlovice Chateau wedding - Moravia, Czech Republic
OMG, we love love love the pictures!! I can't stop looking at them. Even Petr keeps going back to your website to sneak a peek. =)
There is something about your photography that makes the photos look new, no matter how many times I look at them.
Thank you thank you thank you!
---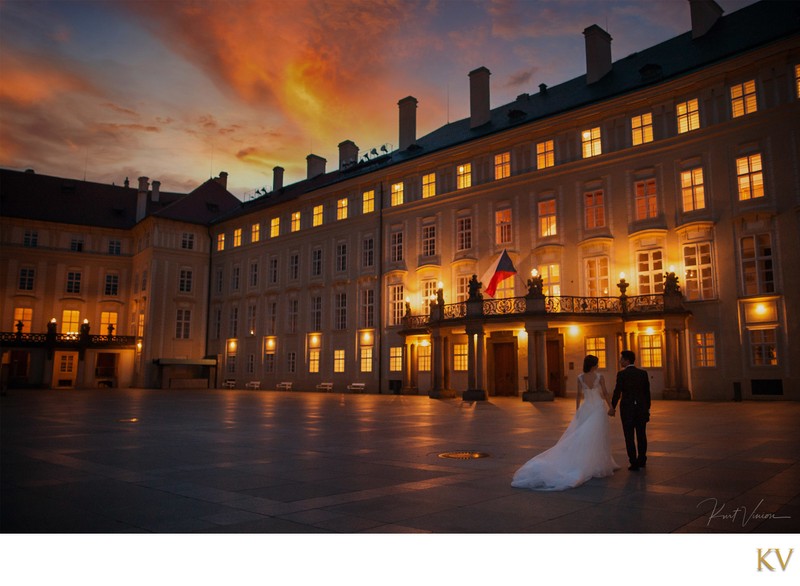 Adele & Vincent - Singapore
Prague pre-wedding
Kurt! We LOVE THEM!!!!
Thank you for making us feel so comfortable during the session. After our Korea experience, we wanted a natural and fun session. Kurt not only provides the type of images we love but made us look even better and Glamorous!!!!
If you are coming from Singapore we highly recommend the Sunrise and Sunset session. There is no other Prague photographer who captures beautiful Sunny photos like Kurt!
Thank you again for the wonderful shooting experience!
---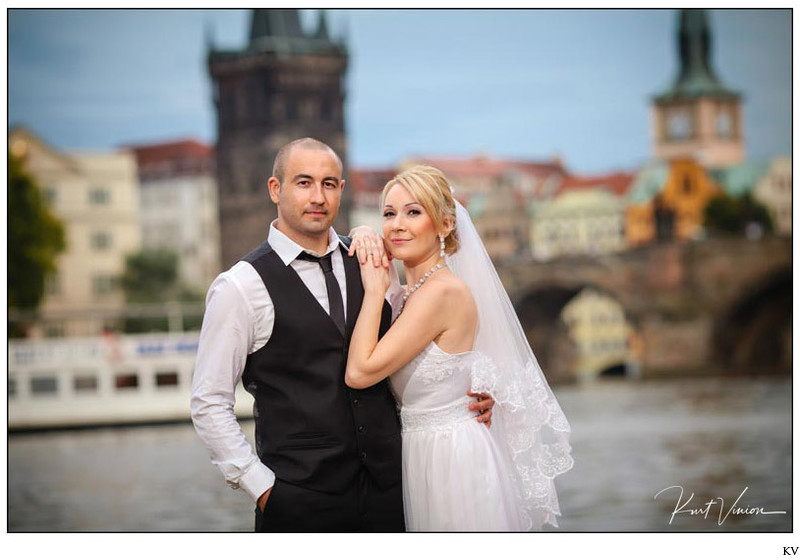 Elena & Andrei - Israel
Old Town Hall wedding - Prague
Hello Kurt, how are you? I just want to thank you once again for your services. Me and Elena had another wedding in Israel and got another photo session. This time we had your work as a reference. I must say that now I do understand that you are a world-class professional and that your work is flawless and exceptionally beautiful.
Thank you very much!
---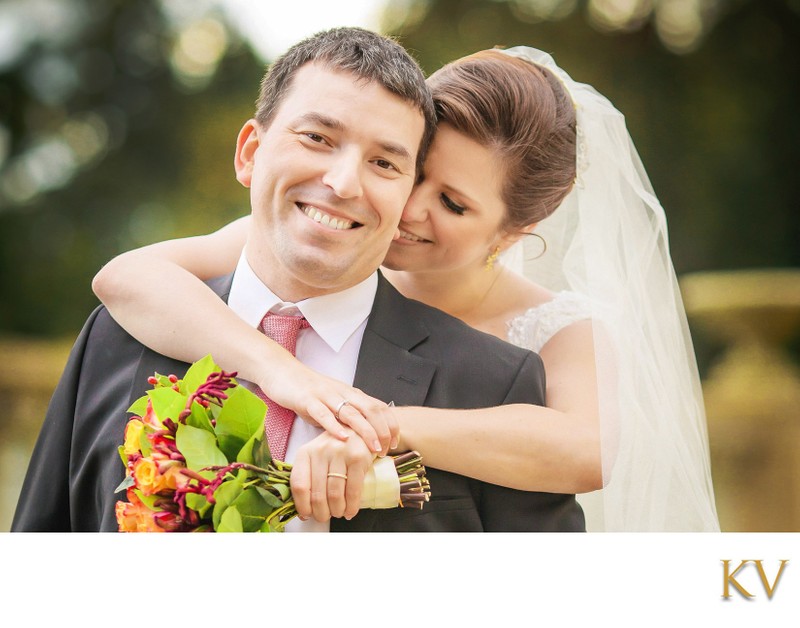 Paola & Alexei - Mexico - watching the rainbows
Zbiroh Castle wedding - Zbiroh, Czech Republic
FOREVER GRATEFUL!!!
When I remember my wedding day there is no doubt that the best choice was the photographer!
To see someone enjoying their work it's pleasant. But when this person is so good at what he does then it's just beautiful.
Nature did its part, we had non-stop rainy days and the sun came out exactly for the photoshoot. And surprisingly with a rainbow at the end.
Thanks to Kurt we will be able to keep this memory forever. It was really an honor that you could take our pictures.
For all the future brides, Kurt is a MUST for your wedding. He has a charming personality, clearly has lots of experience, is very creative and he travels for weddings!!
For us, we were very lucky to have him on our wedding day. You can have a beautiful wedding, but pictures allow us to remember those moments
for the rest of our lives, it was just perfect.
---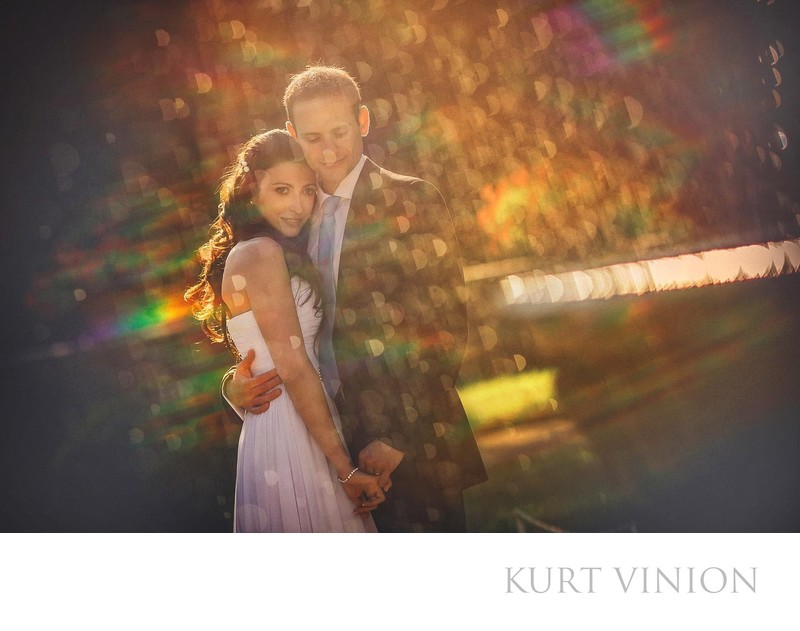 Lana & Mike – Canada - anniversary session - Prague
My wife and I were married without a formal ceremony in Canada and honeymooned a year and a half later in Europe. We decided that we would like professional photographs of us taken during our trip and hired Kurt and his team to do so. From the very beginning, Kurt was extremely professional and a pleasure to correspond with (especially since we were planning the day from a different continent). He was always readily available to answer any of our questions and help us plan our day. When we arrived in Prague for our day of photos, while the day started off nice and sunny, the one thing happened that we were dreading: a terrible rainstorm. Kurt was so accommodating, that he postponed our session to the following day without an extra charge. That day went incredibly well and Kurt was very professional and fun to work with. One thing I would like to add is that Kurt is definitely not a 'simply pose and take a picture' type of photographer, he takes pride in his work to ensure that you look your best and directs you how to specifically pose to get the maximum effect out of a picture. We felt like we were in a fashion magazine! We would recommend Kurt to anybody looking for incredible photographs!
---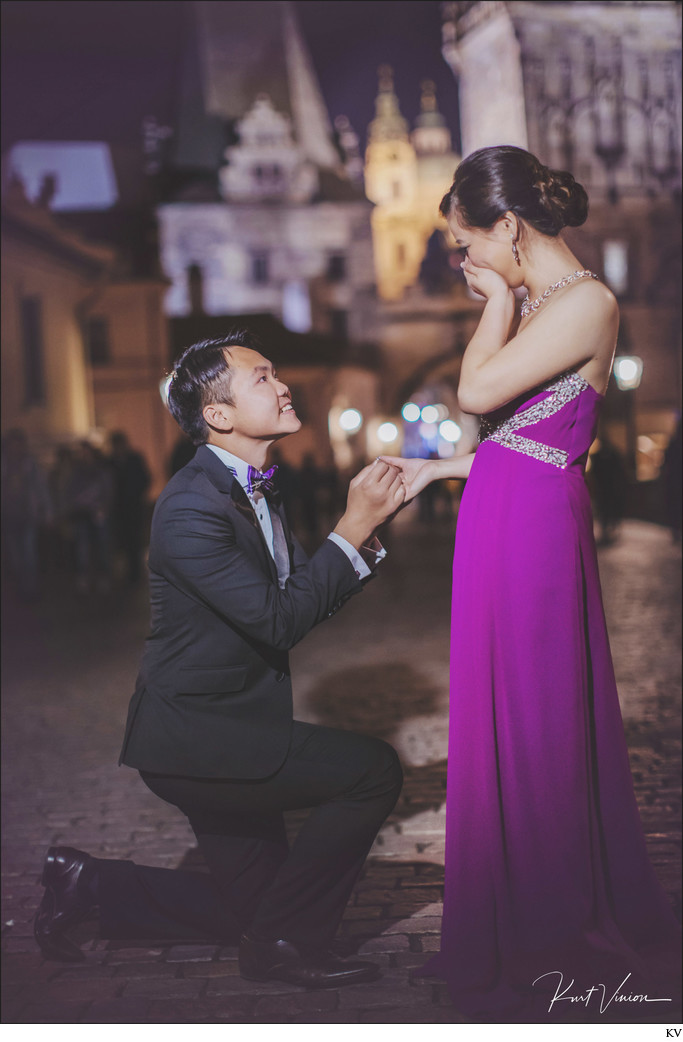 Enzo & Ray – Hong Kong
pre-wedding & a surprise marriage proposal - Prague
We are honored and thank Kurt to be our pre-wedding photographer and our witness of our proposal in Prague. Special thanks for the advice and suggestions for the places of shooting, especially for the place and moment of the proposal. The photos reflected our true expressions during the proposal. Kurt is very professional for the whole shooting process, including the rundown, places, and gestures. Since we are not experienced in taking pre-wedding photos and had no ideas for the places of Prague before that. We love the results very much and our family and friends are appreciated for that as well! We do not hesitate to share our experience and recommend Kurt to our friends.
Thanks again for bringing the unforgettable experience in our life!
Best wishes!
---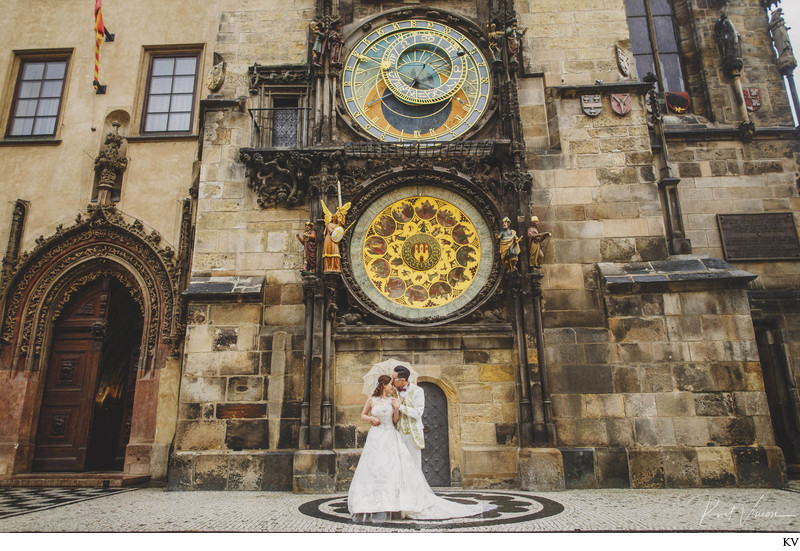 Tiffany & Raymond - Hong Kong
Thanks again for everything, kurt!
It's our pleasure to work with you on our pre-wedding photo!
You and your team are undoubtedly the BEST crew we have met so far!
We wish you every success in the future and we will definitely recommend you to all our friends and family. Stay in touch!
---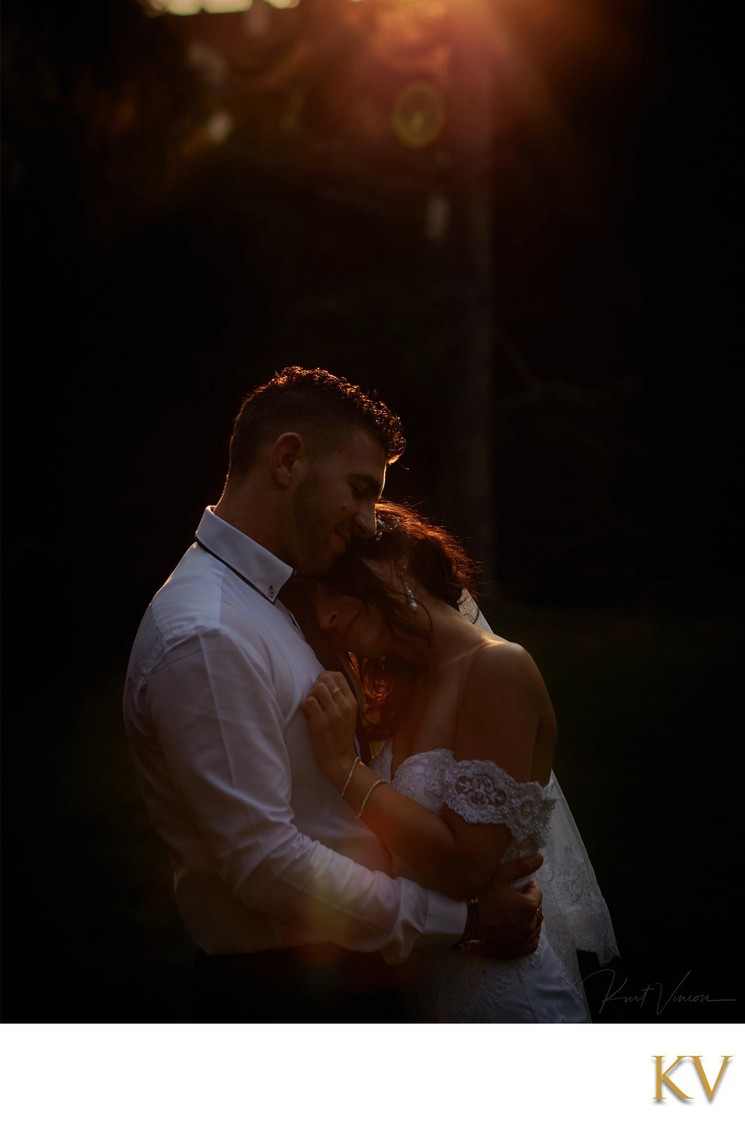 Yana & Daniel – Israel
Cerveny Ujezd wedding, Czech Republic
We had our wedding on Sept 16 in Prague and of course, we chose Kurt as our photographer! We knew that we made the right decision for choosing him for our wedding shootings. Martina (his assistant) helped us, answered all of our questions, and recommended a lot of things ;)
The photos look great. I like his ideas that make photos special. The quality is also great! So if you are searching for a good and incredible photographer in Prague (and even in Asia!!) Kurt is a great decision! ;))
---
Tiffany & Sky Lo – China & New Zealand - Castle Hluboka
pre-wedding photo session - Prague
I am writing to finally thank you for the great session you have provided. Really appreciate your professionalism in planning the time and locations, putting us in positions, and keeping us comfortable throughout the session. Personally, I am not really someone who likes to be in photographs but this time I feel so natural. My wife enjoyed it very much even though she understands 70% of your instructions. Just felt we should have more time (HAH!)
---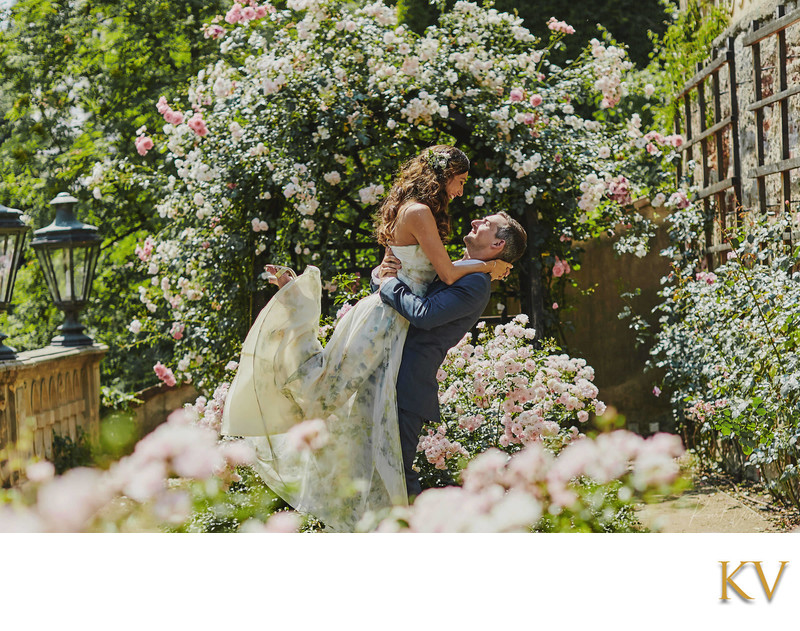 Brandilee & Malcolm - New York City
Prague elopement wedding
Kurt - This is magical! 100% EXACTLY what we had hoped for -- even better, in fact!
We had a blast, thank you for making it so comfortable and easy for us to have a good time.
We are already back in the US and back to work (boo!). We look forward to seeing the rest of the images.. This preview has us on the edge of our seats!
Once again, many thanks for making our day so special!
---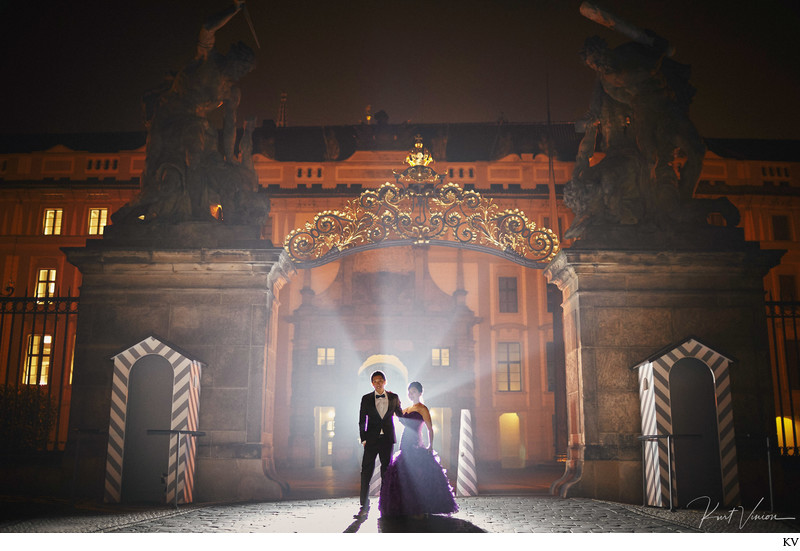 Janice & Joe Lin – Hong Kong
pre-wedding photo session - Prague
Dear Kurt, How are you? It has been a year since Janice and myself got married and we were looking through the photos you helped us take in Prague.
We loved it and we would like to let you know how much we appreciate your photos of us in Prague! Cheers!
---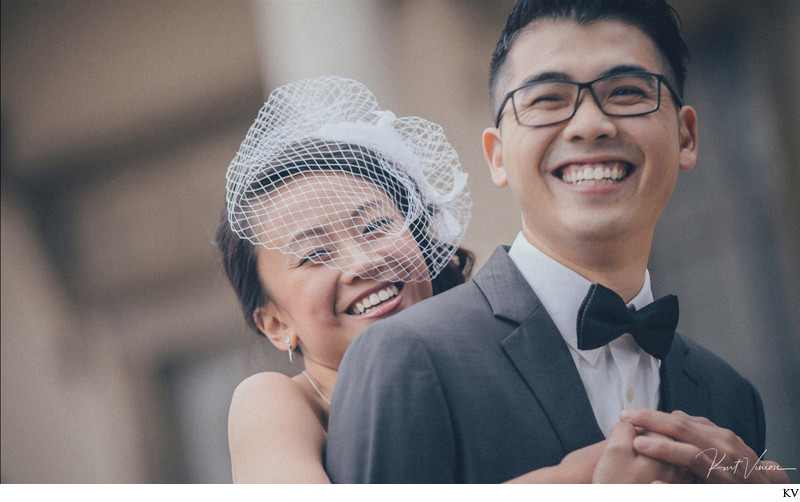 Jen & Dennis – New York City - at Prague Castle
pre-wedding photo session - Prague
The results are just as you said. They are stunning without a doubt.
Dennis and I want to thank you and your team for giving us a memorable experience and creating such gorgeous photos.
Thank you so much again!
---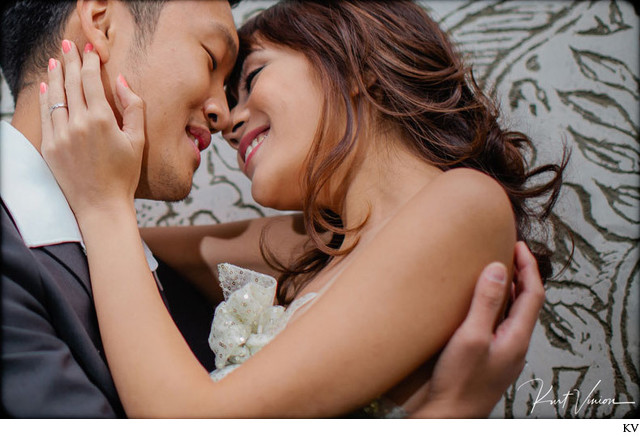 Pom & Shu Wen – Singapore -
engagement photo session - Prague
We have seen the photos – they are awesome!!
Thank you for helping us create these wonderful memories too!
We had great fun and are really happy that the photos turned out great
despite the weather...
Once again a big Thank You for the wonderful session!
---
Niall & Brid - Ireland - on the beach in Galway
Franciscan Abbey in Multyfarnham & Middleton Park House - Ireland
Hi Kurt, I just wanted to let you know that we received our wedding album today. It's absolutely stunning! The quality is amazing and you've done a fantastic job of selecting the photos.
We are so delighted with the final product and just want to thank you again for doing such a wonderful job. Stay in touch and if you are ever in Galway make sure to give us a shout.
Take Care.
---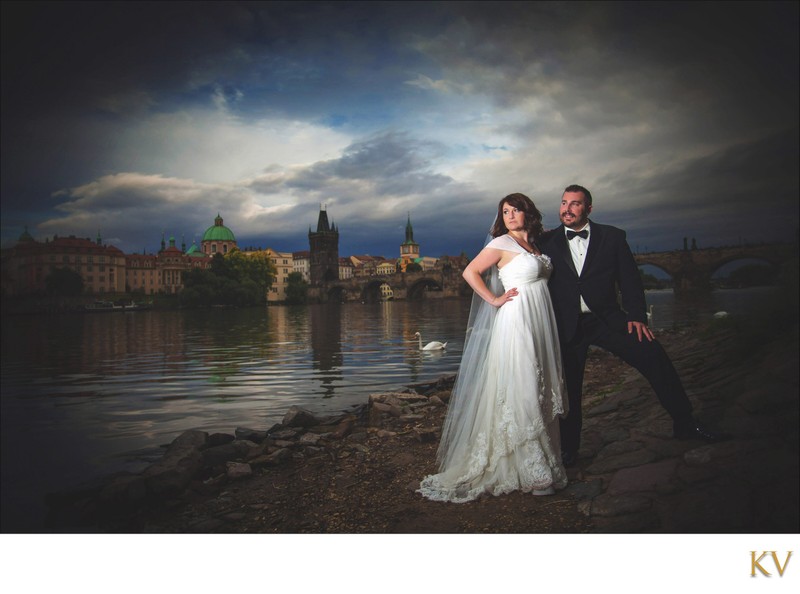 Kathryn & Travis - Prague riverside
wedding at the 17th Century Baroque Refectory at the Dominican Monastery
Kathryn and I just wanted to let you know how happy we were that we discovered and chose you to photograph our special day. You really went above and beyond anything, we ever expected and made our day so memorable, happy, and fun.
Your professionalism, humor, fearlessness, and patience to get the good 'shot' were beyond reproach. You made us feel comfortable while managing to escort us across the entire city for the shot without ever making us feel rushed. Thank you for also taking the time to sit down and have lunch with us prior to the wedding. Introducing us to a fantastic hidden gem of a restaurant and really listening to what we envisioned. You absolutely came through and showed us many beautiful parts of the city we did not even know were there. We would also like to thank Cary for his hard work and for joining us on our special day.
There really are no words to express our gratitude to you and Cary for how amazing you make our wedding day!
---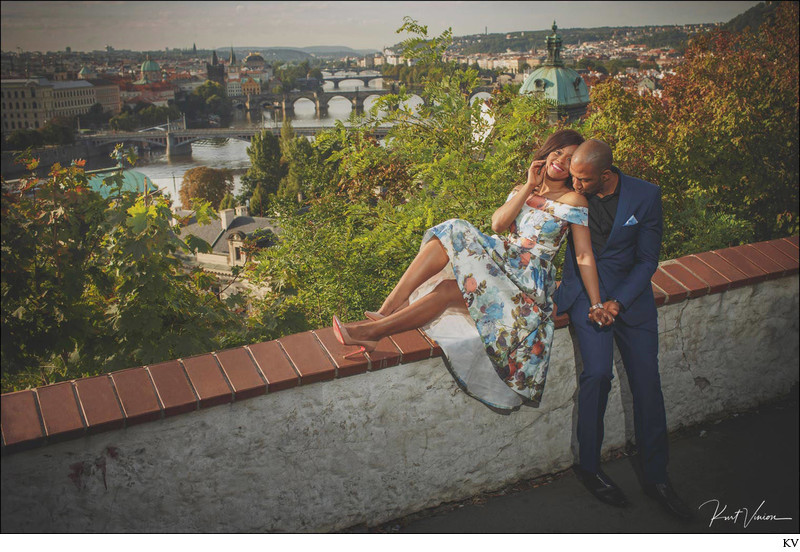 Amala & Emeka - Nigeria
Prague Engagement Photo Session
Kurt, first of all, let me thank you for the amazing pictures. Amala (thanks for the compliment by the way) and I are extremely excited… Once again thanks for giving us a wonderful gallery of pictures which we will enjoy for the rest of our lives.
---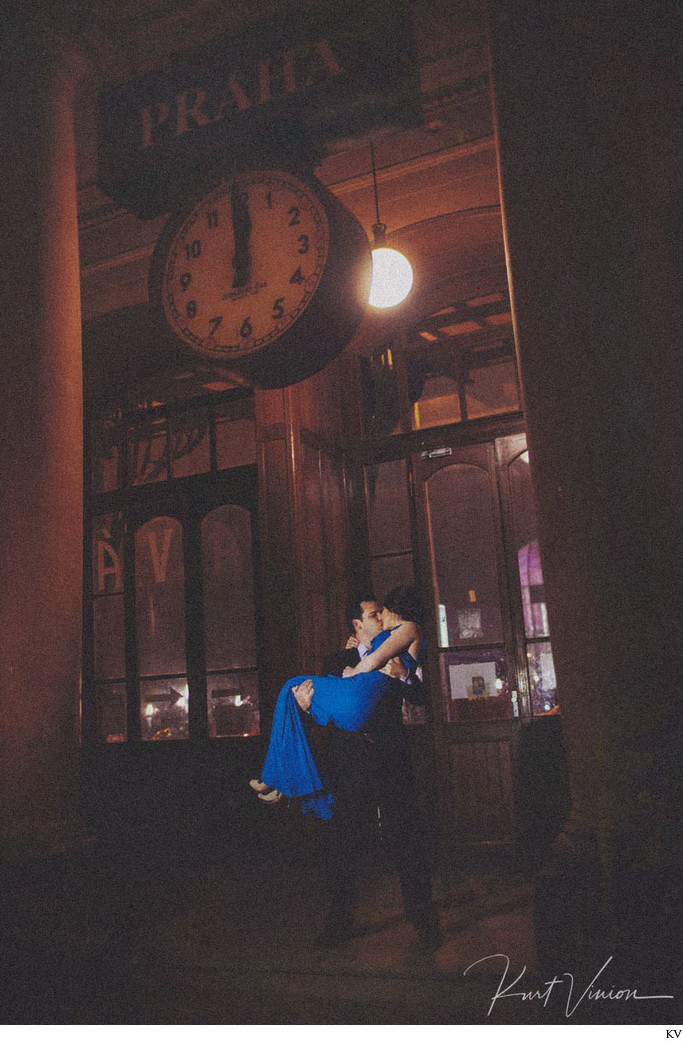 Sondra & Danny - USA - at the train station
post wedding lifestyle session - Prague
Hi Kurt, you made this VERY hard for us. ;) They are all such stunning photos! We have gone through the gallery all week just oohing and awing over each one of the photographs
Would it be asking too much to have all of them?
I have been making a list of the photos we love as we go through each gallery and it is pretty much every single one. ;)
Thank you for the incredible time we spent with you and the breathtaking photos!
Have a wonderful weekend!
---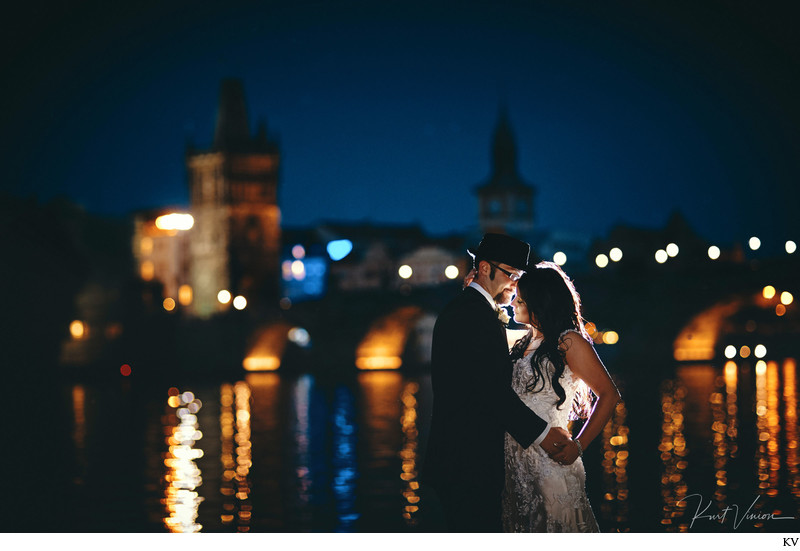 Wendy & Nicholas - USA
Vrtbovska Zahrada (Vrtba Garden) wedding - Prague
Dear Kurt, the photos are absolutely stunning! We are so happy with them!
We could not be happier!
It was such a pleasure to get to know you and to have you there to capture our wedding day!
---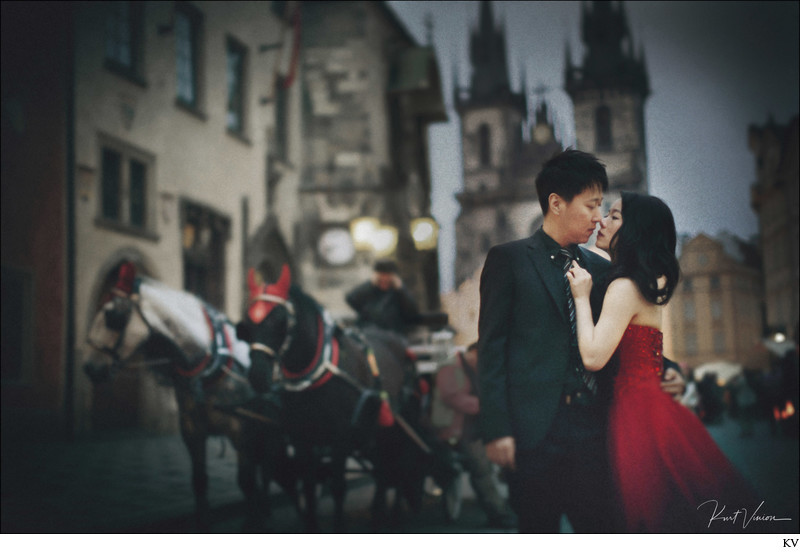 Dudu & Leo - China
pre-wedding - Prague
Dear Kurt, It's such a wonderful experience to have you as our photographer. I think if any friends of mine would ask me for pre-wedding/wedding photographer in Prague, I would have no hesitation to introduce you to them.
Thank you very much Dudu & Leo
---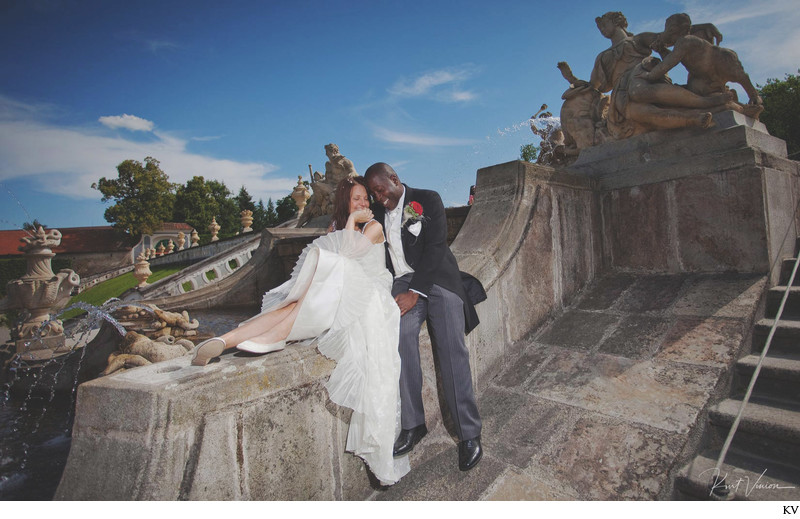 Helena & Kirk - United Kingdom - Castle Gardens
Cesky Krumlov Castle Garden wedding - Cesky Krumlov
We received the CD on Saturday and can we just say... WOW!! Amazing photos!
We had an inkling they would be good but you have surpassed expectations. Thank you!
You have captured the spirit and beauty of the day and these photos will be treasured forever.
Thank you once again for your exceptional work and in particular your very kind words on the blog!
---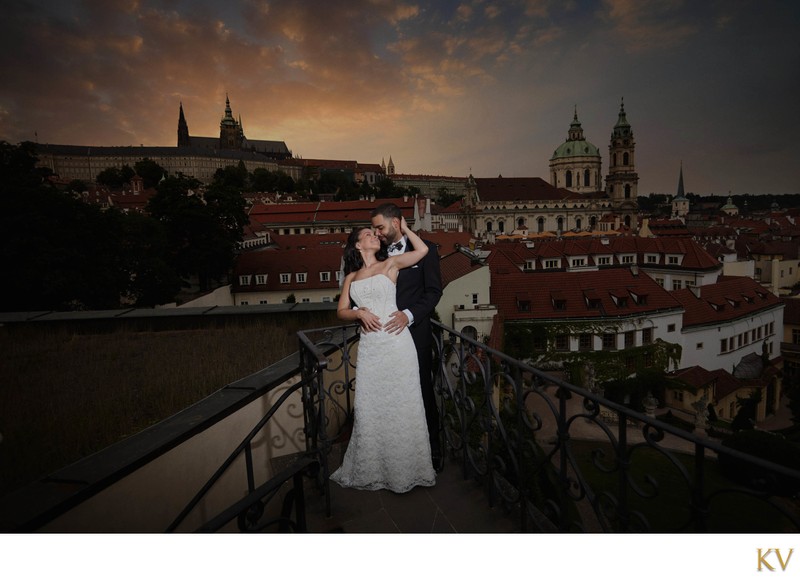 Leslie & Anthony - New York City
Prague wedding
My husband and I got married 8 years ago in Prague, Czech Republic. We are from New York but decided to get married overseas. We weren't sure what photographer we would get in a wedding package that we chose and we saw this one photographer's work that we liked so we chose Kurt Vinion. I have to say hands down this was the best choice we could have made. He captured our day like no other. I love how detailed and how technical he was with his photographer assistant. He was a professional throughout the entire shoot and he made you feel at home. Even felt personalized, someone that you can trust to see your vision or create a wonderful vision for you. My husband and I still receive compliments to this day regarding our wedding photos how amazing they are. The lighting, the way he captures the moment still makes me smile and feel like I can have my wedding day all over again. If I could do it all over again I would use Kurt in a heartbeat! Kurt is a truly skilled artistic detailed photographer that I truly admire. I will never stop thanking Kurt, he is a master of his art. His talent and vision captured one of the happiest days of my life.
---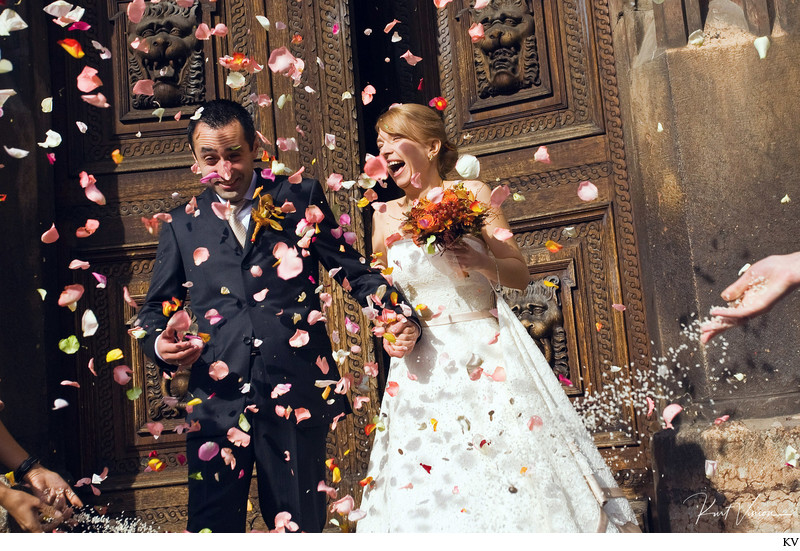 Maria & Vladimir - Russia
Old Town Hall wedding - Prague
We are breathless about the images - they are so beautiful! Thank you so, so much!
I especially like the photos from Vrtba Garden (Vrtbovska Zahrada) and the images when we come out of the town hall with the roses - so emotional and happy ;)
The very first one which you did in sepia (or is it B&W) looks like a postcard - stunning!
---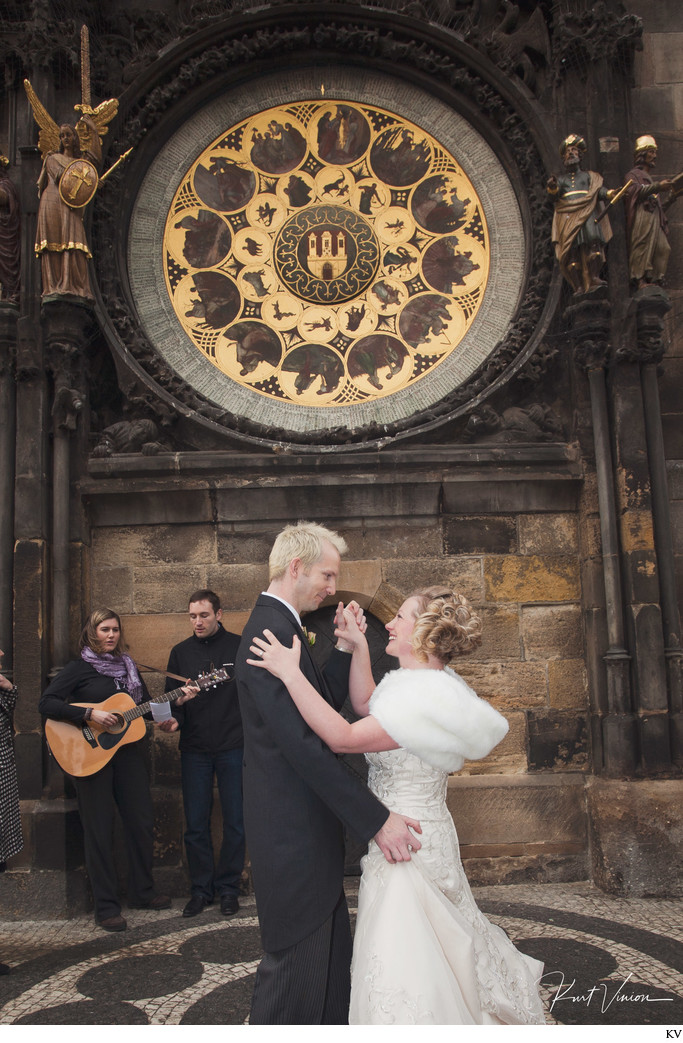 Tabitha & Russell (Canada)
Old Town Hall wedding - Prague
We absolutely love our images from you! They bring back so many wonderful memories of our day and tell a beautiful story from beginning to end
Thank you, thank you, thank you, for being a part of our day and capturing it with such creativity and beauty. We are so pleased!
---
Julie & James (USA) Vrtba Garden wedding - Prague
If you want Fantastic pictures of your special day in Prague, you need to hire this man. He is just phenomenal! The shots that he gets, it will literally take your breath away! He's just so cool and collected about everything, he doesn't rush you, and he has assistants that will help fix your dress and he can find someone that will help keep your make-up on point so you will look flawless in your pictures
I am so grateful that my wedding coordinator recommended Kurt to me. He was able to take us to some of the most beautiful locations and captured us through the lens at the right light and angle to make us look gorgeous.
Thank you so much, Kurt, we will cherish our special day due to your Fabulous photos of us!!
---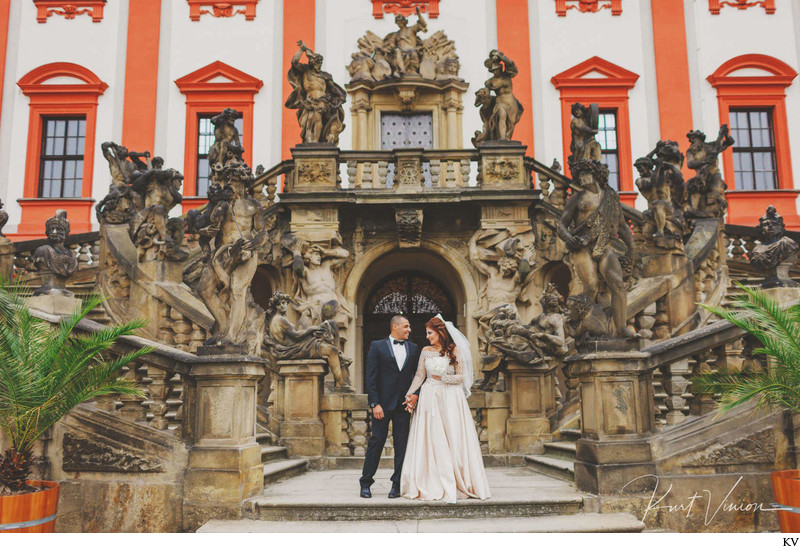 Helen & Cesar - Lebanon
Troja Chateau wedding - Prague
Kurt Vinion was the best decision I made during the entire wedding planning process.. You are simply FANTASTIC!! came up with great-looking unique photos thank you for capturing our big day and making it look so effortless, your dedication and precision to work is what matters! I am totally overwhelmed with the outcome and every single picture is fabulous! Kurt & the team are thorough professionals and the quality of their work was incredible. Undoubtedly, they have created the most treasured memory of our life. A picture conveys more than 1000 words and I'll let their pictures tell the rest. I wish you all the very best to reach more heights and come out with flying colors establishing in more cities and countries !!
---
Angie & Gary - (USA) Old Town Square at sunrise
Chateau Mcely wedding - Czech Republic
Greetings Kurt!
The photos are absolutely outstanding and we are so happy with them I can't even tell you!! We will treasure these photos for the rest of our lives.
Thank you SO MUCH for capturing everything so beautifully. You are simply an amazing talent.
---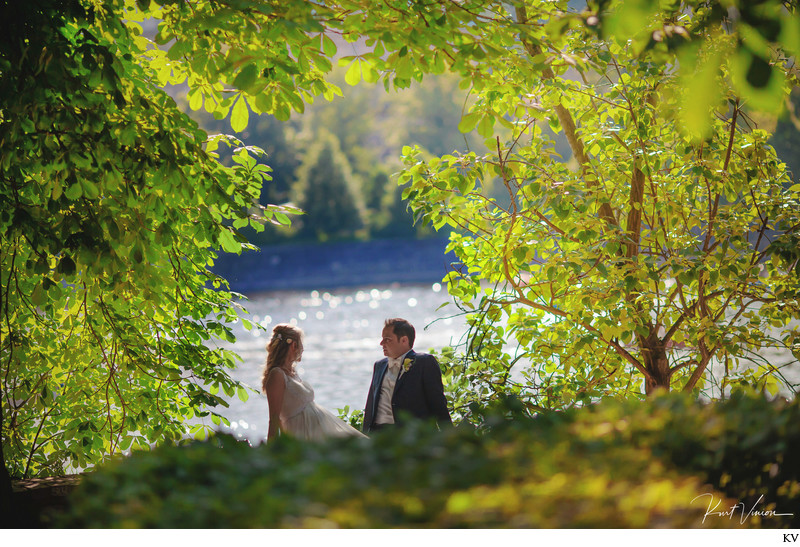 Dusana & Alejandro - (CZ+ES) - Strelecky Ostrov
Palace Zofin wedding - Prague
Dusana was crying seeing the pictures, she is in love with all of them!
Great job Kurt, really, they are just fantastic!
---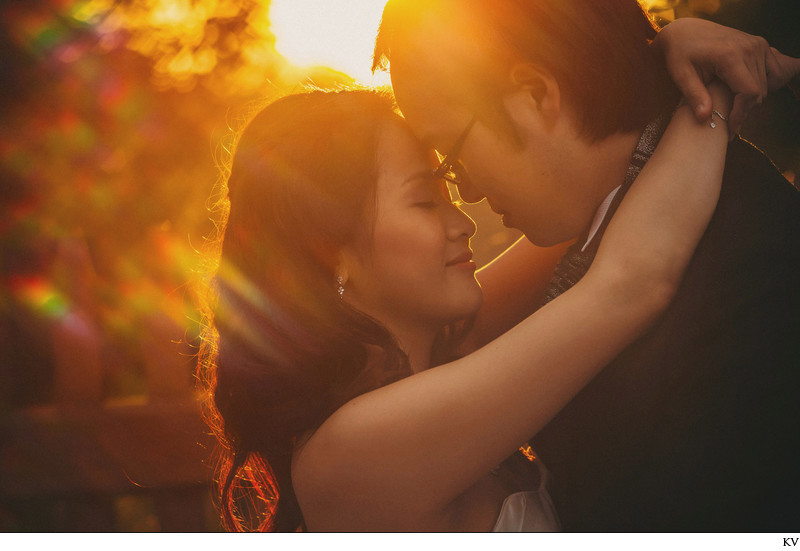 Sherry & Ken - Hong Kong - pictured at Prague Castle
pre-wedding photoshoot - Prague
First and foremost Sherry and I are both grateful to you and your team for the wonderful photo shooting experience we had in Prague. The photos are magnificent - Sherry especially likes the set of photos taken at the beach and the Vrtbovska Zahrada. I on the other hand, like the ones from Vrtbovska, riverside, Letna, Bellvue Palace, Castle stables, St. Vitus, Charles Bridge, and the night session. Yes, I am sure you get what I mean. The overall experience we had with your team is excellent and we are truly grateful for the amazing experience we had in Prague. Should you ever find yourself in Hong Kong, make sure you give us a call - we will take you out for some amazing local food which we are absolutely positive that you will be delighted with!
Sincerely Ken & Sherry
---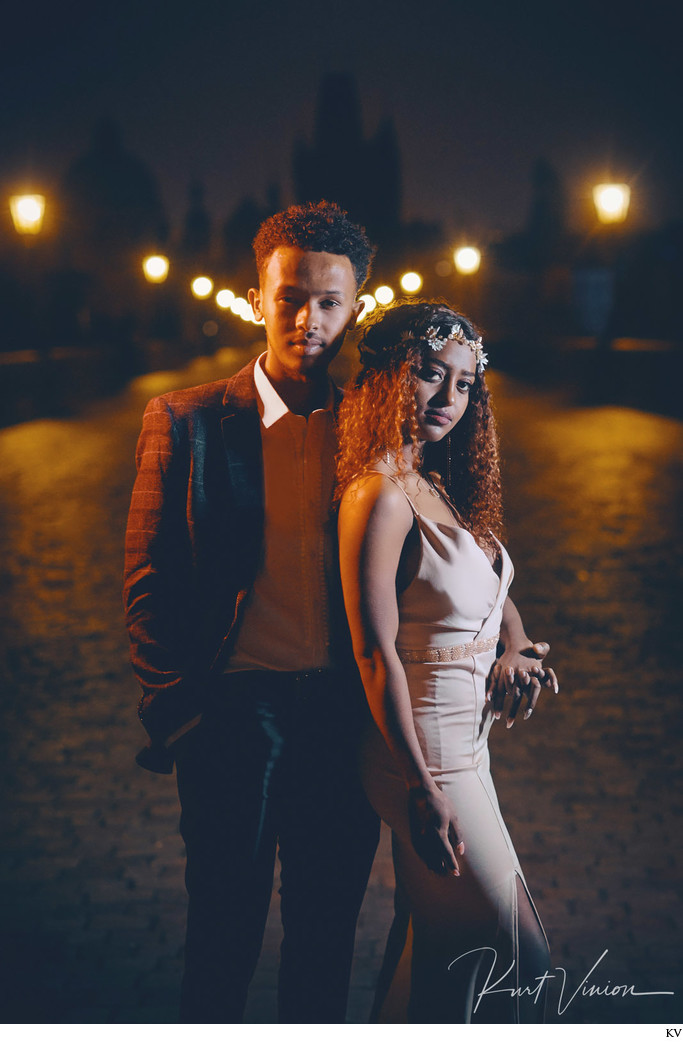 Sina & Oliyad - Nigeria
Hi KURT,
Thank you so so much for the photos, they are great!! So many lovely ones to pick from 🙂
Thanks again, we are both so grateful 🙂
Oli & Sina
---
Mr & Mrs. Kazi Rahman - (Dubai) pictured at the Charles Bridge
post wedding lifestyle session - Prague
It's was not only a nice meeting with you Kurt but also a unique experience with one of the famous international photographers like you!
It was like a dream come true.
We are delighted and overwhelmed with your gesture and liked the way you made our doing very easy.
Thnx again for your clicks.
---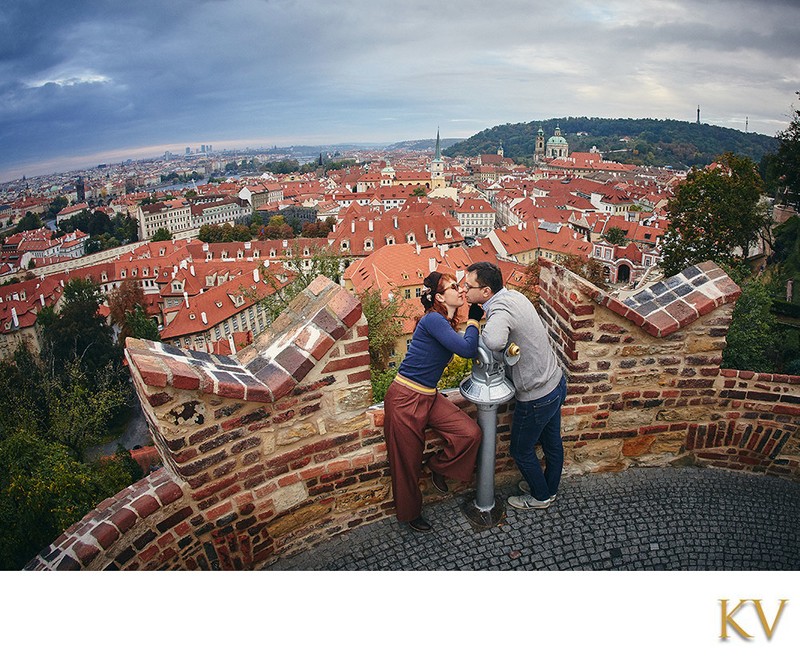 Yulia & Aleksei - Russia
Kurt and Martina were great to work with! Martina was very quick in her responses and provided us with all the details and guidance we needed. Kurt was super friendly and gave us good tips on how to pose! Even though the weather was very disappointing - cold and gloomy - the pictures turned out fun and vivid. Thank you, Kurt! Great experience and amazing photos!
---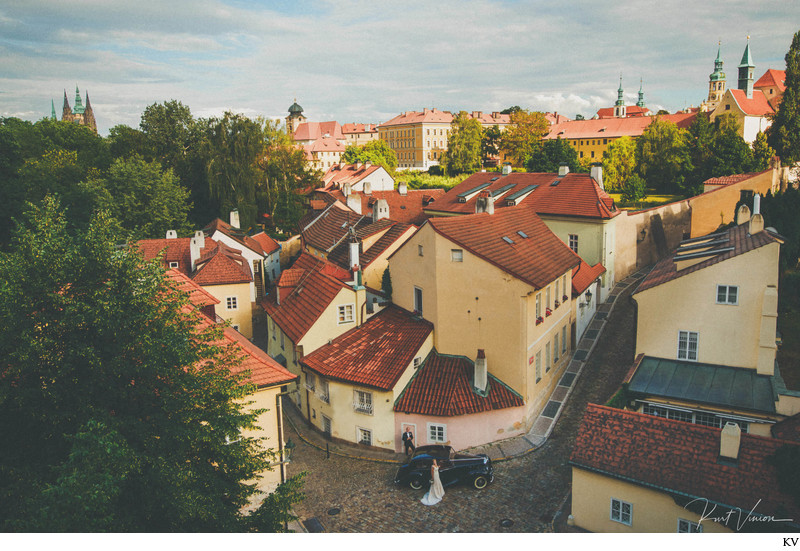 Kimberly & Dave - USA - Prague Castle
Prague wedding at St. Thomas Church
My husband and I got married in Prague in July 2017 and had the most wonderful experience with Kurt. It was a formal wedding just for the two of us and he made several great suggestions that made it a truly magical day for us. His images were amazing. We thoroughly enjoyed having him along for the ride on one of the greatest days of our lives.
---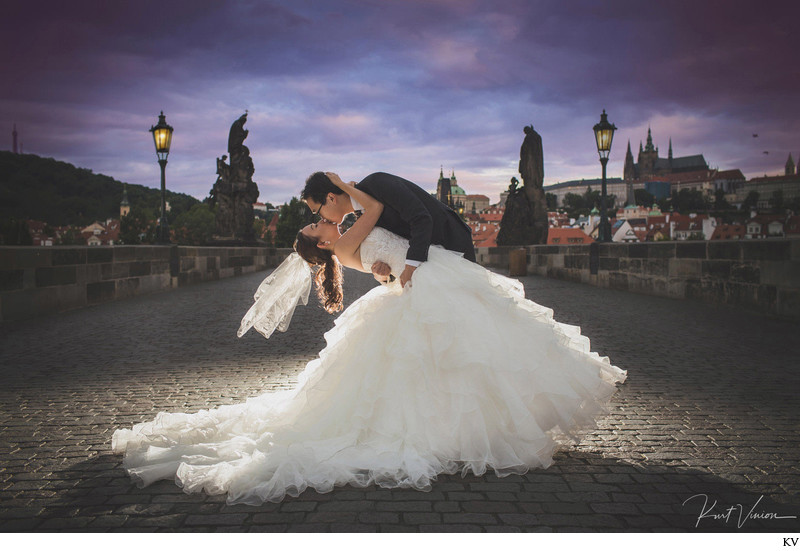 Rose & Alpha - Hong Kong -pre-wedding
My review is long overdue. We went to Prague, Paris, and Venice for our wedding photoshoot in summer 2015. My husband and I both think Kurt and his team did an amazing job and we think Prague the city itself is so enchanted for wedding photos. They were very friendly and tried their best to prepare us for the best photo shooting experience. Although we had to wake up at 3 am for the morning session, his team made the whole experience enjoyable. We got to tour the city while having our photo taken. All of our friends were amazed by Kurt's work and we liked his work best out of all three locations. Thanks, Kurt and his team for all the amazing photos and once-in-a-lifetime experience. We highly recommend Kurt and his team!!
---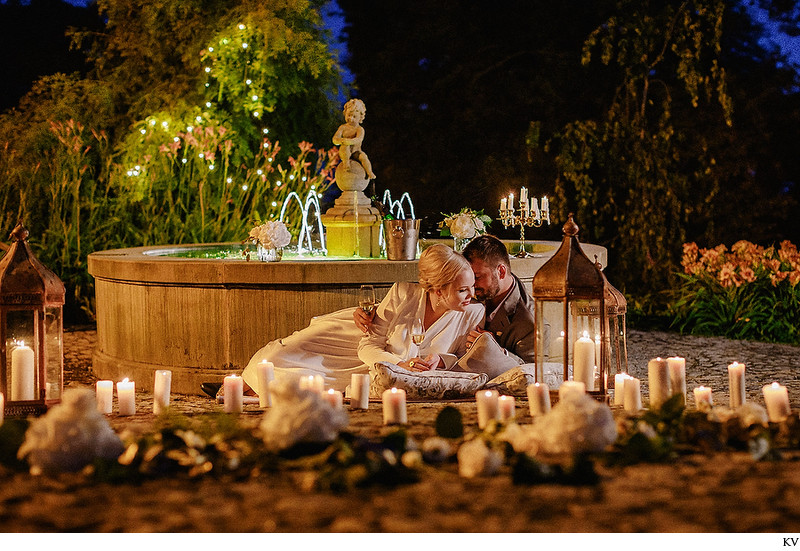 Andrea & Michal - Prague Wedding
Brezhnov Monastary & Chateau Mcely
Good evening Kurt,
I have just received our wedding album and the result is absolutely beautiful.
Thank you for your patience and effort.
I wish you all the best and thank you once again for everything.
---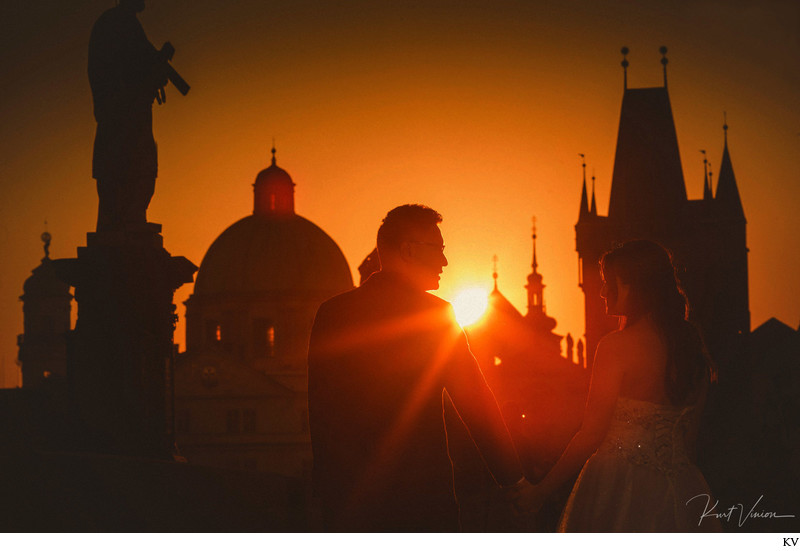 Sze Wong & Mr. Ripple - Hong Kong - pre-wedding
Amazing photos and nice photographer - thank you, Kurt and his team!!!
Thanks for giving me such a great pre-wedding photos in Prague!
---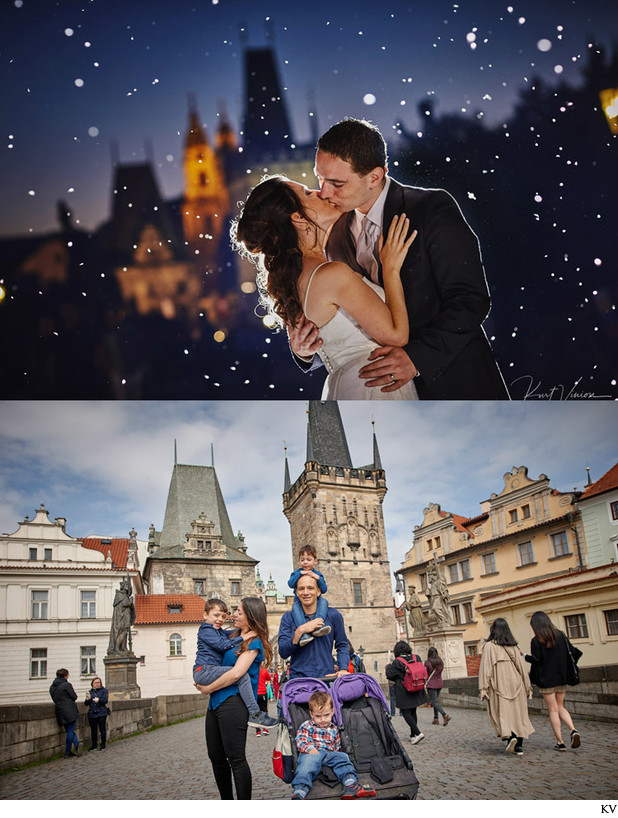 Anat & Kfir - ISRAEL - family portrait session
We had a wedding session and 8 years later a family session with Kurt. He is extremely professional and talented, #1 in his field. We ended up having beautiful pictures that capture perfectly the great time we had in Prague on both occasions. In addition, the kids enjoyed during the family session, and felt really comfortable with Kurt, even though they don't speak English and that it was the first time they met.
---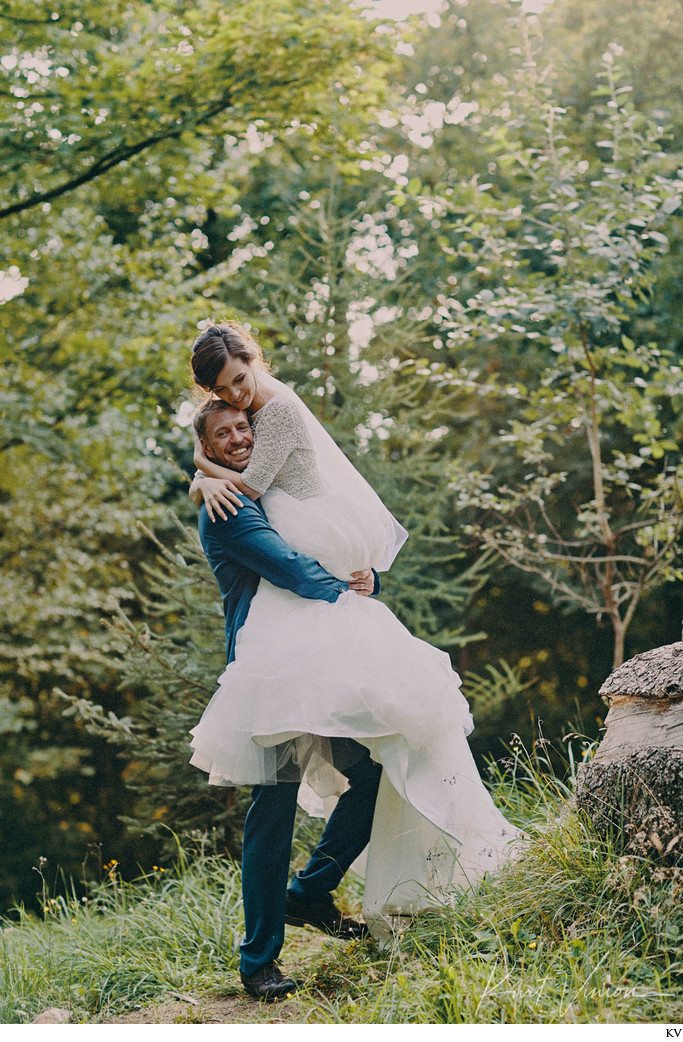 Lucia & Cary - destination wedding in Slovakia
Kurt is simply AMAZING! He really is more than a photographer. From the beginning through to the end he offered endless support, advice, and guidance. On the day itself, we felt in safe hands and it was like having a caring friend there with you. His experience and professionalism shine through, allowing you to relax and have the best day of your lives! Post-production was also very fast. We even got our first round of best pics right away and couldn't be more happier with the results. He is so talented and genuinely loves what he does! If you're thinking about booking him for your wedding, DO IT!!! You won't be disappointed!
---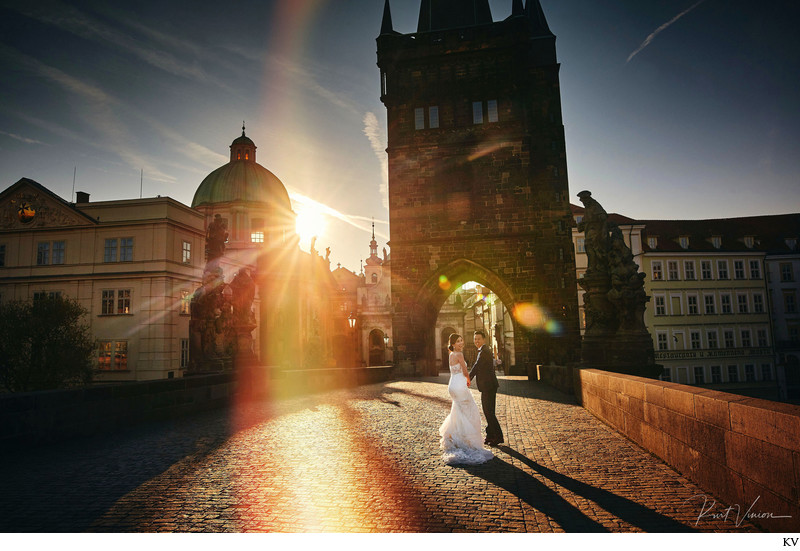 Wendy & Jack - Singapore - pre-wedding
Not only the quality of the photos but also the whole services are awesome. We are really happy and lucky to let Kurt and his team to create our Pre-Wedding photo. We will never forget such a wonderful session and the memory from them and Praha.
---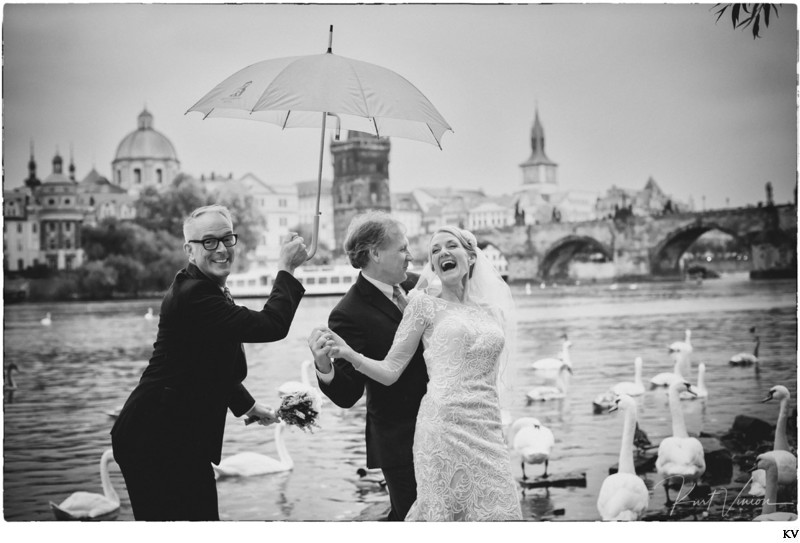 Kaivel Ann & Stan - Vrtba Garden Wedding Prague
Not only was our wedding day in Prague magical and amazing....But we also selected and had the pleasure of Kurt Vinion as our photographer. Kurt captured the most precious and intimate moments of our special day with such a creative and unique style. Kurt tailored his photographs to our special requests and he had some wonderful and artist ideas (poses) that turned out beautifully. The photos were ALL so lovely and beautiful. He somehow even got the swans to be properly posed!
And Martina was so patient, kind, and helpful as she assisted us as we selected the photos for our wedding album.
Stan and I highly recommend Kurt as your photographer for your special occasion.....Kurt Vinion will exceed your expectations!
---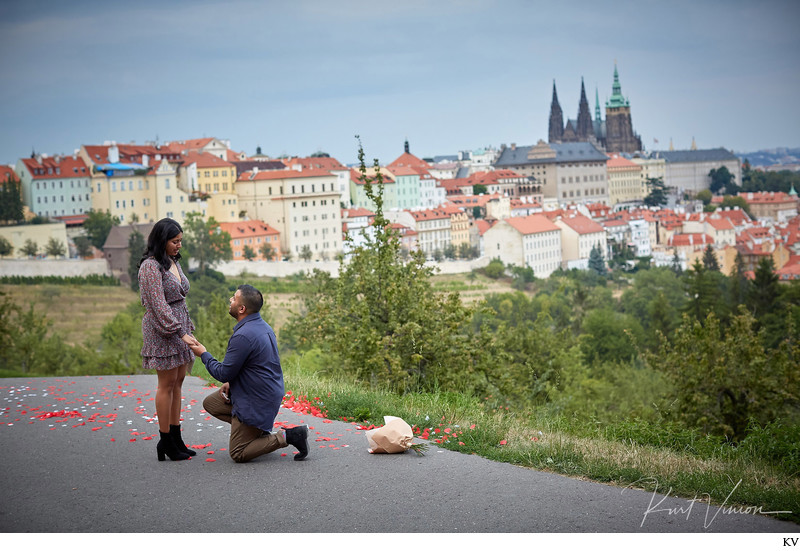 Hiten & Rochelle - Australia
Kurt and his team were amazing! Everything from pre-planning to the day of the shoot to all the service afterward has been incredible. They made the day so special and we loved our photos!!
---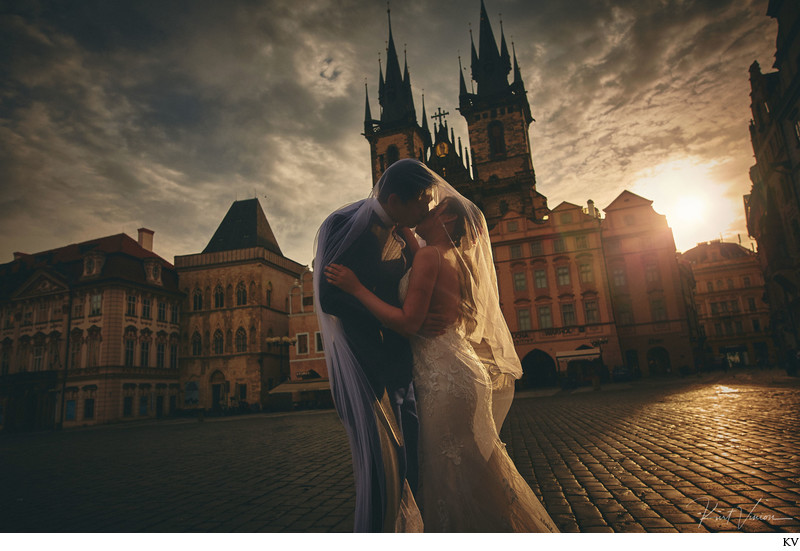 Nicholas & Ming Si - Singapore
Kurt was consistently diligent and had a sharp eye for creative photoshoots. The day started out wet but Kurt made sure to utilize the environment to snap some of the best photos we had ever seen. Kurt was also easy to talk to and made us feel at ease throughout the shoot.

Stefan was always on his toes and reacted quickly to the environment. He was chatty and light-hearted as well.

We had a good team and had a great experience. We learned a ton too. Thanks, Kurt and Stefan!
---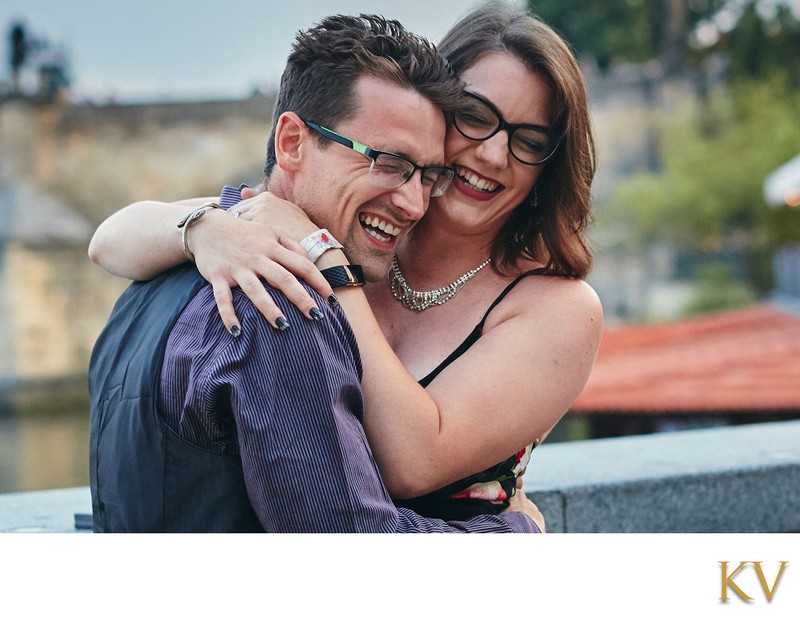 Robert & Amanda - USA
Kurt and Martina were absolutely amazing to work with! Martina was very quick in her responses and provided me with great insight and guidance in helping me the best place to propose to my girlfriend. Kurt was super friendly and funny! He took us around to different locations in Prague he felt would provide the best backdrops to for our proposal pictures. He wasn't shy about shooing people out of the way in order to ensure we were the only ones in the picture too! All while providing laughs and insight about the city.

Couldn't possibly recommend them enough! Amazing experience and even more amazing photos!
Thanks for making the proposal, picture-perfect!
---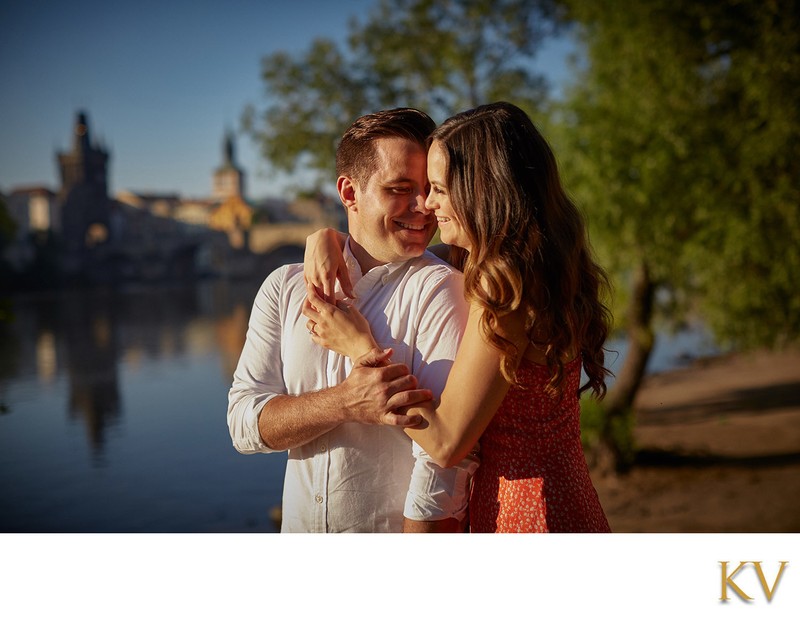 Liz & Danny - Canada
Kurt was amazing!! We were visiting Prague from Toronto and wanted to get some engagement photos done. We had absolutely no clue what to expect, but Kurt delivered stunning images! He knew exactly where to find the light and what areas would make for beautiful backdrops, but also let us dictate what type of photos we wanted. Could not recommend more! And we also got our photos much faster than anticipated. Bonus!
---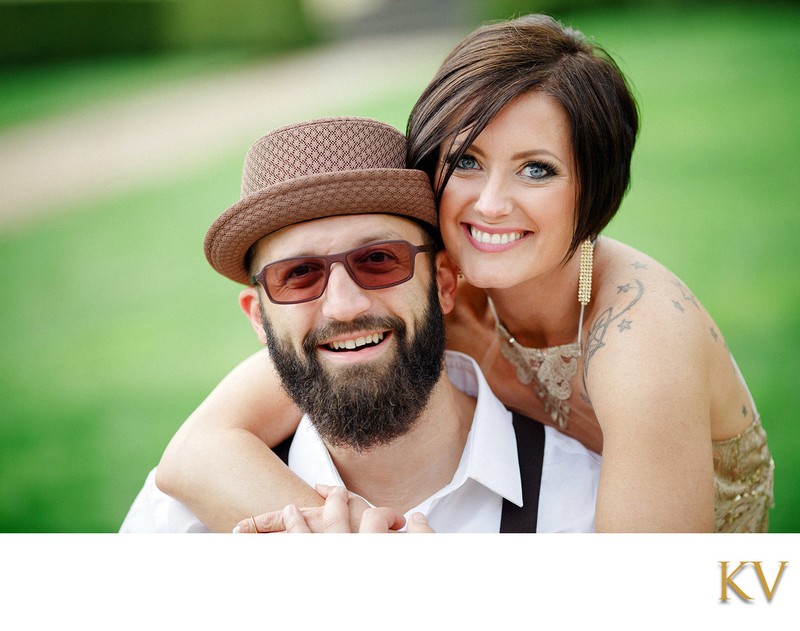 Wendy & Nick - USA
Kurt is an amazing wedding photographer! I rate him the best, hands down, in Prague. When my husband and I decided to go to Prague, from the USA, to get married, we knew that we wanted to find an incredible wedding photographer to capture the first day of our union. Before we even picked a wedding planner or a venue, we found Kurt and his astonishing photos taken in Praha of other couples online. There was no question that he would be our wedding photographer if we were lucky enough that he had time in his schedule to book us. Luckily he did!

Kurt was not only our exceptional photographer, he helped us in so many more ways than we ever could have asked for. He had suggestions and recommendations of the wedding planning agencies that were good and the ones to refrain from going through to make our wedding day go as perfect as we wanted it to be. He also had the best suggestions of what might make for the best ceremony site for us in what we were looking for. He is not only good at what he does as a photographer, but he is also genuinely caring about making your day perfect for you in every aspect. We were so blessed to have him as our wedding photographer and now we have the most stunning photos of our wedding day all over our house. Every single person that is welcomed into our house is left breathless by our photos, all thanks to Kurt.

We loved our experience so much in Prague on our wedding day, that we decided we wanted to go back there for our 5 year anniversary. We immediately knew that we wanted to have an anniversary shoot with Kurt. He was so wonderful yet again! He makes you so comfortable to be in front of the camera. All you have to do is be yourself and be in the moment with your partner and he captures the rest! Kurt recommended a sunrise shoot for our anniversary and we couldn't be happier that we decided to go with this option. To watch the sun come up over Prague did not only make for amazing photos, but it also allowed my husband and I to experience the city in a whole new light as it felt like we were the only people awake walking through the city at that time. In a city full of tourists and hustle and bustle, it was truly incredible to slow down and really get to appreciate Prague as a couple in new light and perspective.

I could not say enough positive things about Kurt, as well as his talent. The biggest thing you should know is that you will be overwhelmingly happy that you decide to be photographed by him to capture the forever memories you will cherish in photos for the rest of your life. You will think of it as an honor to have him be your photographer on your special day, as it was ours.
---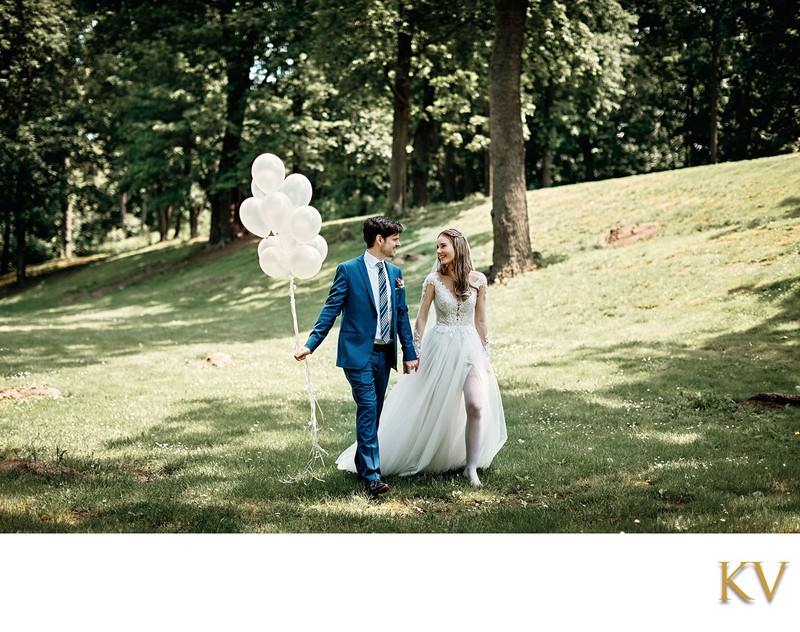 Viktorie & Evgen - Czech Republic
Many thanks to Kurt for the magical photos. He is a real professional! In a short time, he made perfect photos for us, in which he was able to capture the mood and atmosphere. Kurt is an incredibly talented photographer, we are very grateful to him for the beautiful photos.


---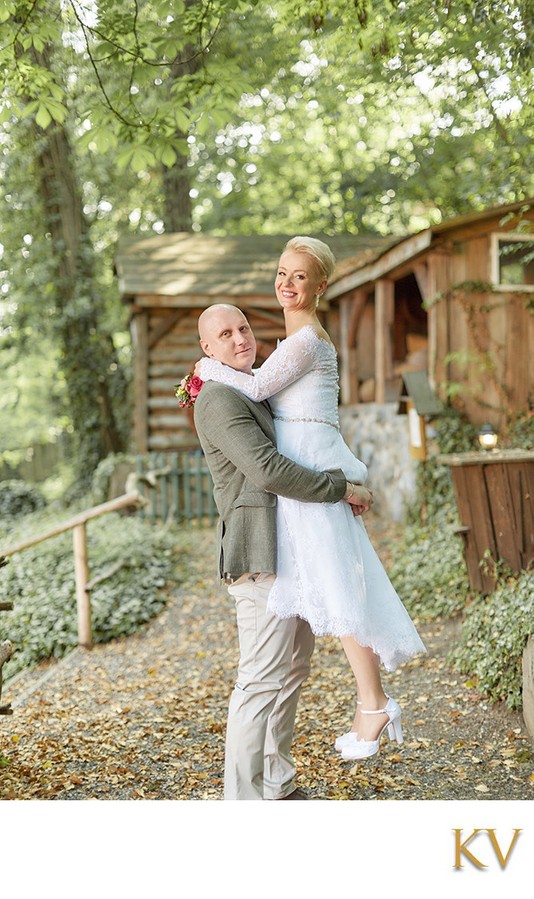 Pavlina & Honza - Czech Republic - Svatba

Kurt is a completely professional and empathetic photographer. At our pre-wedding meeting, he immediately understood what our photos should look like. My fiancé and I were worried that our photos will look unnatural because we do not like to take pictures :-) What Kurt could catch on our faces was incredible !! The emotions and euphoria we were experiencing at the moment are forever captured. Not only was he able to find the most beautiful places for photos in an unfamiliar environment, but he was also able to find the most beautiful moments of the wedding festivity, and with 170 people at the wedding, he was everywhere and took pictures of everyone !!! Thank you, Kurt !!!

(Original)
Kurt je naprosto profesionální a hlavně empatický fotograf. Na naší předsvatební schůzce okamžitě pochopil, jak by naše fotky měly vypadat. Měli jsme se snoubencem obavy, že naše fotografie budou působit nepřirozeně, protože se neradi fotíme:-) Co ale dokázal Kurt zachytit na našich tvářích bylo až neuvěřitelné!! Emoce a euforii, kterou jsme v tu chvíli prožívali, máme díky němu navždy zachycenou. Nejen, že dokáže v neznámém prostředí najít ta nejkrásnější místa pro fotky, ale dokázal nalézt i nejkrásnější okamžiky ze svatebního veselí, a při počtu 170 lidí na svatbě byl naprosto všude a fotil všechny!!! Děkujeme Kurte!!!
---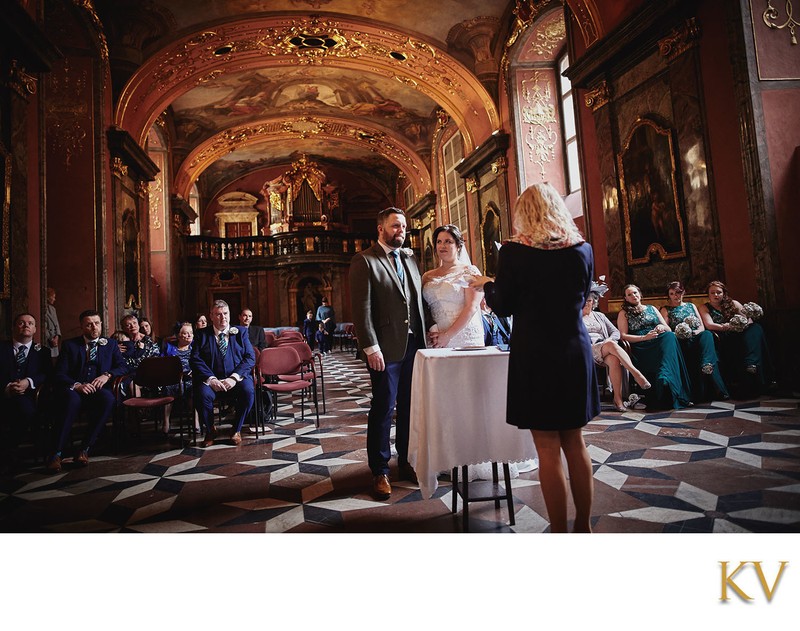 Suzi & Rodney - N. Ireland
Clementinum wedding in Prague
Kurt is an outstanding photographer. Number one wedding photographer in Prague in my opinion. My husband & I got married in March 2019 having traveled to Prague from Ireland for our wedding. We had an initial consultation with Kurt and he put any of our worries to rest. Having browsed his work online I knew we would be in fine hands and then when we met him I knew he was the photographer for us. Our wedding photos turned out to be even better than I could ever have imagined and the whole experience on the day was perfect from start to finish. Kurt captured every single detail I was hoping for and his creative yet traditional style is just perfect. Kurt was both professional yet extremely good fun. We will be forever thankful to him for such an amazing experience. Highly rated. You won't regret using him for your wedding photography. We will treasure our pictures forever.
---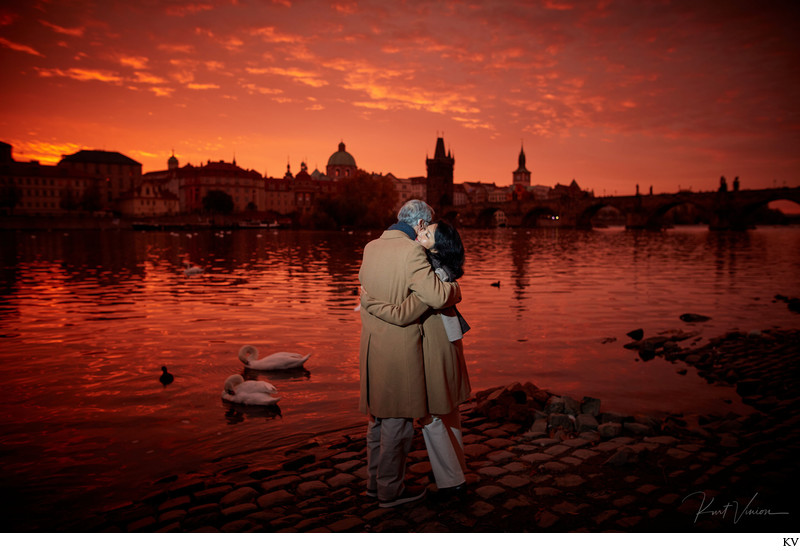 Minh & Kevin - USA
Anniversary Sunrise photo session - Prague
Dear Kurt, Kevin and I would like to sincerely thank you for the absolutely beautiful photos! They truly convey the deep and wonderful "Love Story" we have had for the past 25 years of marriage. We have never had "destination" professional photography like this before, and you have represented your profession so well, with technical and artistic expertise. Of course, the amazing sunrise and the beauty of Prague are magical.
We are thrilled with the result and will highly recommend you to all. We wish you a great trip to Thailand and have a happy holiday season!
Thank you to Martina for facilitating our transaction. We wish you a happy holiday.
Sincerely,
Kevin and Minh Ducey
---
---
Client Reviews for Prague photographer Kurt Vinion
Prague Portrait Studio
Weddings • Engagements • Pre Weddings • Portraits • Couples • Family • Corporate • Events • Branding
+420 776 069 384 • info@kurtvinion.com • © 2020