---
destination wedding photographer Germany | Munich | Berlin | Erlangen | Bamberg
Atmospheric, Emotional & Elegant photographs for modern couples
You can look at a picture for a week and never think of it again.
You can also look at a picture for a second and think of it all your life.
- Joan Miro
---
Client Testimonial From a UK Wedding Photographer
Sam & Andrew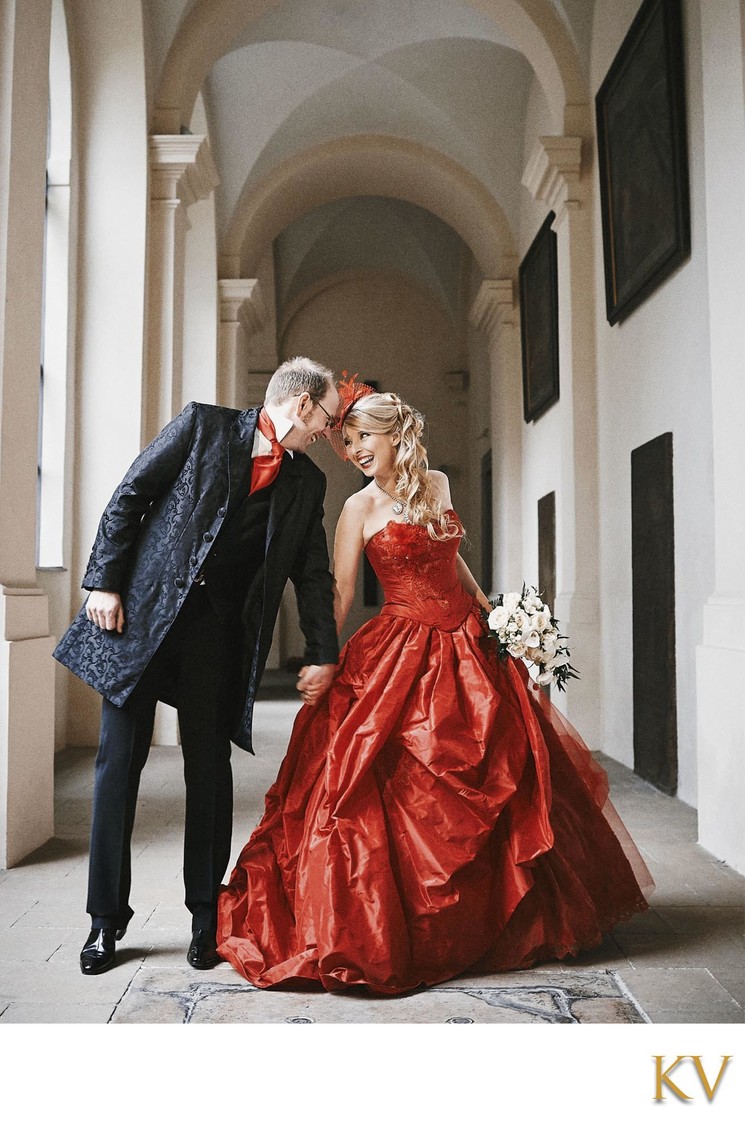 I just love them. What I love most is that you have really captured the day and the way Andrew and I were feeling and this is priceless.
As a wedding photographer myself, it was always going to be a big ask for someone to capture our big day and get us to behave ourselves! Not only did I admire Kurt's work enough to want him to be our man, he was even part of the reason why we decided to get married in Prague.
On the day he was great, never demanding but always guiding us. He is a pleasure to have around on a wedding day! He certainly went above and beyond for us, agreeing to come out onto the streets of the city in the rain.
The results are magical and we've had so many people compliment us on such great wedding photographs.
I cannot recommend Kurt highly enough. He is an immense talent and an all round lovely guy.
To view Sam's wedding photos (and why she is one of the best in the United Kingdom) please visit this link
Many clients have left wonderful testimonials via GMB (Google My Business) reviews, Wedding Wire, Facebook and various others. To view a small collection please click below
---
My Favorite Wedding Photos & Portraits
Favorite Engagement Photos
---
Featured International Destination Weddings
From fairy tale castles in Bohemia, to a 16th century English House in London, to a jewel of a Baroque garden in Prague, to a crystal clear lake under the Juliana Alps, inside a historic Romanesque church - we have captured weddings all around Europe and are proud to showcase a few of them presented here. To see many more images please review our separate collections listed in the menu.
---


International Destination Wedding Photographer Germany
Munich - Lake Eibsee - Bamberg - Frankfurt - Erlangen
Atmospheric, Emotional & Heartfelt wedding photos for unique couples
Welcome to all the lovely couples from across the world. My name is Kurt Vinion. I am an American destination wedding photographer who works in Germany. Previously I have worked as a photojournalist with The New York Times, The Boston Globe, and Getty Images in capturing international award-winning reportages.
After working internationally as a photojournalist, I decided to focus on capturing happy, quirky, and beautiful moments in couples' lives: engagement portraits, pre-weddings, and the storytelling of one's wedding day. It is a wonderful feeling knowing that my work will become family heirlooms that will be passed down to the next generation. I have photographed international weddings in Germany at Lake Eibsee, Bamberg, Coburn, Erlangen, Nuremberg and several smaller places in between. My clients tend to be international and mixed language weddings. They also desire a photographer who can capture artistic imagery that retains its classical elements.
What separates me from other photographers? The truth is you want a gifted photographer who can tell your story beautifully and honestly without interrupting your wedding day. One who can make you comfortable in front of the camera. One who also understands what is important to you and has a style of photography that you love! This is why 8 professional photographers worldwide have chosen me for their international destination weddings & engagement sessions.
TESTIMONIALS & BUSINESS REVIEWS
Taking great pictures is not enough. It is also about the customer experience - from the beginning to the end. I have always prided myself on offering the very best for every client. Please review my client's testimonials page as well as my perfect 5 Star business reviews on Google, Wedding Wire, TripAdvisor, and many others.
---
FEATURED PORTRAIT SESSIONS:
LOVE STORIES - E-SESSIONS - PRE-WEDDINGS - HONEYMOON PHOTOS
Though we love weddings, we are internationally renowned for creating stylish pre-weddings, creative Honeymoon portrait sessions, or adventurous engagement sessions.
---
You are unique and so are your memories. Regardless of who you are, or where you come from, or who you love; who you're becoming as individuals and as a whole — are what truly matter.
If you are planning a destination wedding in Munich, Frankfurt, Bamberg, or elsewhere in Germany, please feel free to contact me. To start the conversation it would be great to know a bit about yourselves and the kind of imagery you desire.
---
Awards - Featured in - Recognition
World's TOP 100 WPJA Artistic Guild Photographer
International photojournalism awards:
The Best of Photojournalism 2 - 1st places in Magazine and Reportage
Czech Press Photo - numerous awards various categories
Hearst Journalism Award for Photojournalism
KNPA Sports Photographer of the Year
and various others
The BEST AWARD: being told that children were being adopted from an orphanage in Ukraine by American couples who had seen
my reportage on their struggles. The truth is: there are no awards that can ever top that!
---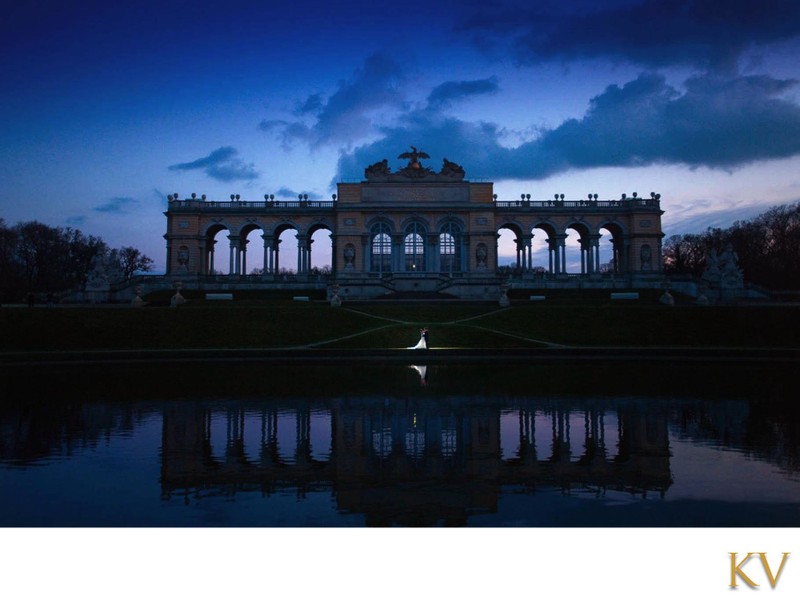 Bride & Groom - Creative wedding portrait at the Gloriette at Schönbrunn Palace in Vienna, Austria
We Love Your Work! How Do we get started?
You can't imagine how easy this is going to be.
Send me an email about your date, and feel free to tell me about yourselves, why here, why now, how you met, and what we can do for you!
We arrange a time to discuss everything you wish to know, either in person, Skype, or a Zoom call, and have a laugh
We finalize all of the details, sign a contract, and place your retainer
The day before, we meet up in person to discuss any last-minute changes, do a walkthrough or just to say hello if we did not meet in person yet
The day of we start capturing your amazing experience and it will be better than expected
We send you the gallery that you have been waiting for and the results exceed your expectations!
We Skype, Zoom or meet in person to discuss your favorite images, you finalize the images for your book, we clean them up (and no worries ladies, if you need a little extra help we can do that too, but that is our little secret), we lay out the design and you provide us with the feedback. Once everything is finalized we send it to print
We receive your book(s) and do an inspection, send you a confirmation and send you the book of your dreams
You proudly show them off to your friends and families and you and your loved one will be able to relive those moments over and over again!
---
YOUR DESTINATION WEDDING PHOTOGRAPHER IN GERMANY
Destination wedding photographer for Munich, Berlin, Frankfurt, Bamberg, and anywhere you wish to go in Germany!
Active duty US service members are eligible for a special military discount - contact us today for information.
Need to get in touch immediately?
You can reach me directly via Signal or Viber at: +420 776 069 384 (M-F 9-5)
or via Skype: kurtvinion
© 2021 Kurt Vinion
Privacy Policy | Terms of Use | Copyright © 2021