---
A Real World Experience
One of my all-time favorite weddings was that of a dear friend, colleague and confident. Watching Claire gracefully walk down the aisle in her incredible designer dress, with her proud father escorting her and seeing the love on Peter's face was priceless.
Not only was she the most radiant bride in Ireland - she is also one of it's top wedding photographers. Everything about this wedding was meticulously planned down to the littlest detail - with the very best in the industry on hand to ensure it was perfect. My face hurt from all of the smiling and joy that I had captured and experienced. The love that these two shared with their family & friends was indescribable.
I was extremely proud and honored that it was featured online and in print.
Over the years we would reach out to each other to talk about life, our mutual friends, the pains and joys of our growing business, the trials and tribulations of raising our children and yes, the Irish weather. Occasionally we would discuss if she was ever going to get around to creating her wedding album. After all she had been given all of the images the very next day. She was simply too excited not to have them and so on her 1st day of her Honeymoon, Claire, Peter and yes, the gorgeous Maid of Honor sat down and we all looked at every frame captured and shared in the laughs and the excitement of reliving those moments.
Over the years she had printed many of her favorite images, but she simply had not started on the album. Claire knew that she would need a lot of time to obsess over every single moment and in the telling of their story of that momentous day. I was also quite keen to see what images she would have chosen.
Almost 10 - years to the day she married, Claire contacted me and asked, did I still have a copy? She had misplaced her original drive and on top of that, her studio hard drives from that era were no longer readable.
As I have a closet full of hard drives, I started plugging them in one by one. Nearly 1 out of every 3 hard drives from that time would either not boot - or the data was no longer accessible. After trying two different sets of data recovery software and trying to read them on an old mac - I realized something horrible: I could not access her copy. They were gone. Not only was her wedding gone, but backups from nearly a years worth of other wedding and portraits had also vanished. Plus a years worth of my children's photos.
This is the worst kind of lesson - one that I am just now able to open up about. We photographers tend to be anal about our backups. In fact, every time I throw away or retire an old computer I pull out both hard drives - just in case...
Several years have passed since that time. Though she has some prints, the heartbreak from losing her entire wedding collection is still there. It also hurts knowing that our relationship has never been the same.
The lesson: if this can happen to two professional wedding photographers - it can happen to anyone.
The reality is - the only thing that is tangible - is that which you hold in your hands: a print or a book.
For the year 2021 - I have decided to offer albums in nearly all of my collections. I simply don't want anyone to go through the pain of loosing something so incredibly special as ones wedding day.
Though the hurt, shock and yes, embarrassment has subsided a little, the reality is - nothing can bring back those memories that are now lost forever.
---
There is an old saying, 'a photograph is not a photograph until it has been printed'.
As a story teller, I believe you should relive all of those wonderful moments from your wedding day.
To preserve your emotions in a way that will live on forever. This is why capturing, creating, designing and preserving those memories that can be seen, touched, and felt every day as you relive them on your walls or in your hands and especially in your heart - is so important.
Your Moments should be relived over and over again. The bonus: passing them down to the next generation so that they can share in the love of two people who came before them.
Your artwork and your Albums are the best investment you can make for not only yourselves but for the next generation.


---
Handcrafted Albums from Europe
Albums
Our albums feature thick, lay flat pages, high quality images, various unique covers and more importantly are hand-created by skilled craftsmen. They are designed to craft an emotional response from each viewer. Each of our albums are a collaborative process between our clients and us. This ensures that you will receive a unique album that suits your style & taste.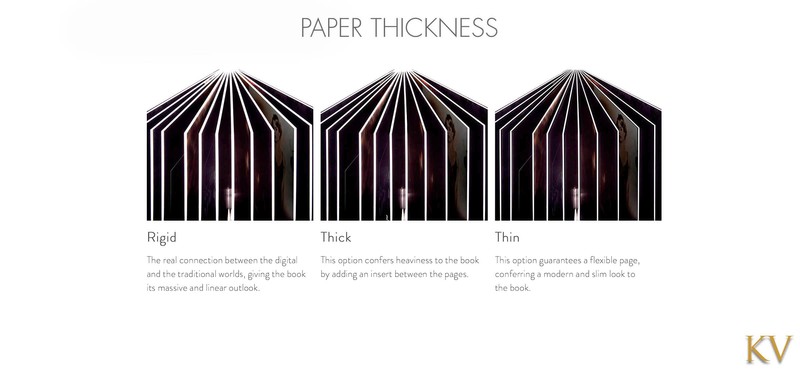 Shoot
During your photo session we capture and create images in both landscape and vertical format which gives us flexibility when it comes to your design. In some cases we may crop the images to give it a more classical square format.
Design
We work closely with all clients from the initial image selection to the selection of colors and materials in order to customize your album in the most personal way. With endless possibilities, we will guide you through the process to ensure the best possible combination for you. After you select your favorite images we will then create a design that tells a narration of your story. For some couples this means a smaller number of images while other couples wish to have many images. Either way, your book created entirely with your input.
Approval
After the 1st initial design, you can add or remove images as well as change the narration of the layout to ensure that your book is 100% as you wish it to be. We realize that sometimes you need a visualization of the layouts and that is why we offer up to 3 free complete revisions.
Retouching
After our approval of the layout, additional retouching of the images will be executed to ensure a consistency in the style and feel of your book. It is also at this stage that additional artistic enhancement can be made.
Delivery
Once your album design is approved, we will send you a digital copy of the actual spreads. Once you are 100% satisfied these spreads are sent to our printer in Europe. All albums are hand crafted, packaged and shipped to us. We will then do a QC inspection and contact you to arrange a delivery option.
---
Prague Wedding Photographer | products | wedding albums
Prague Portrait Studio
Weddings • Engagements • Pre Weddings • Portraits • Couples • Family • Corporate • Events • Branding
+420 776 069 384 • info@kurtvinion.com • Kurt Vinion © 2020