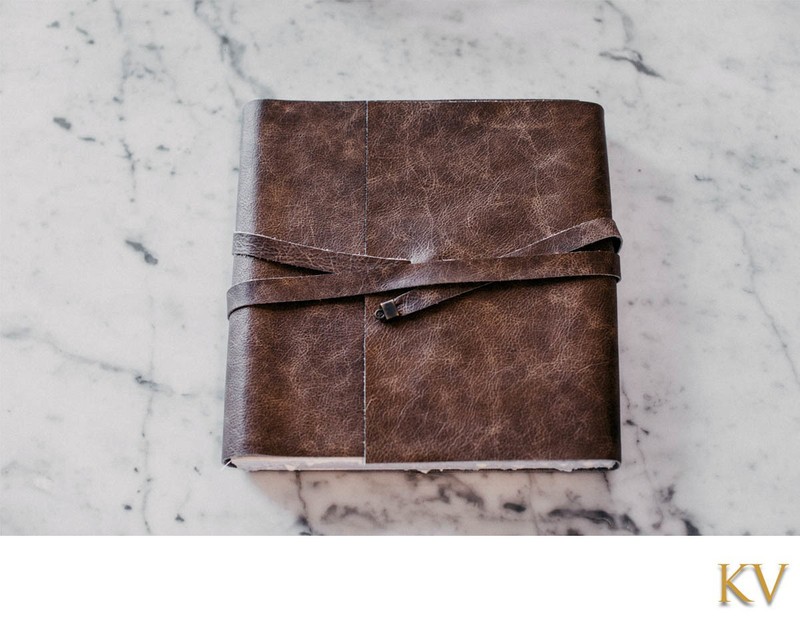 Introducing the Artbook
It's unlike anything else - a soft, leather-wrap cover envelops pages of beautifully hand-torn, cotton rag fine art prints. The front page font is embossed in gold. A rustic leather strap closure winds around to finish the look. The Journal cover is unattached to the block of pages and available in select leathers.
Pages: Cotton Rag with deckled edges, Lay-flat, Max 25 spreads (50 pages)
Cotton Rag is rated not to fade in 100+ years and does not have any optical brighteners
310gsm lay-flat pages have the perfect thickness and tight crease
Deep blacks and vivid colors thanks to archival pigment inks
Contact us today for more information
SELECT YOUR ALBUM SIZE
Your Artbook is unique to you and so should the size and dimensions that you choose. I am often asked what is the best format? Square, Horizontal or Vertical? The truth is, it is entirely subjective. Though I love the simplicity and story telling ability of the horizontal oriented album, some couples like their designs to stand out - which could mean a square or a vertical. The truth is, after seeing the first draft couples will have a clearer idea of the flow and design and either they will love it - or we will recreate in a new format. Ultimately we want to create your book and in your way - a book that you will love and cherish. And yes, sometimes this means starting over to get it perfect!
Available sizes:
20x20cm, 25x25cm, 20x30 (H), 20x30cm (V) 30x30cm
8x8", 8x12" (V), 8x12" (H), 10x10", 12x12"