Golden Hour Kiss for the bride2be in Mala Strana
Not all of our couples from Hong Kong wish to have a posed or art directed pre-wedding photo session in Prague. In fact some of them wish to have the opposite: natural light, authentic, real moments as opposed to the very staged and posed look. T+P are one such couple, smart, young, sexy and very much in love and for their Prague pre-wedding photo shoot we just led them to our favorite places and let them be photographed in their own way. This is a very popular photo on our Pinterest feed and it shows a young couple embracing under Prague Castle as the sunlight warms them up. Beautiful, simple & authentic pre-wedding photos captured in Prague by Kurt Vinion.
To see their gorgeous collection please visit our blog page or you can click directly here.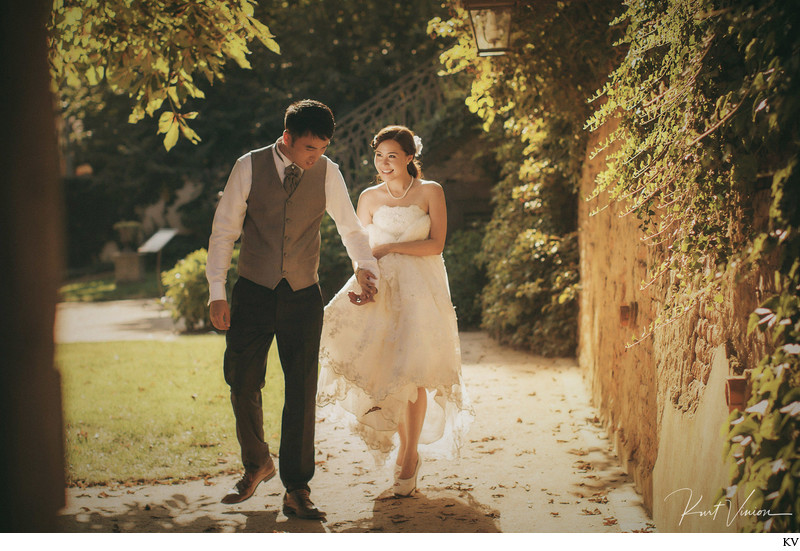 ---
A kiss under the red roofs of Mala Strana - Romantic pre wedding photos
Prague Portrait Studio
Weddings • Engagements • Pre Weddings • Portraits • Couples • Family • Corporate • Events • Branding
+420 776 069 384 • info@kurtvinion.com • Kurt Vinion © 2020
Location: Tomasska, Prague 11000, Czech Republic.

Keywords: Atmospheric kiss, bride & groom kissing (3), kissing under Prague Castle, love & happiness (3), Prague best of pre weddings (2).