1st Place NPPA Best of Photojournalism Magazine Picture Story


Ukraine's Lost Generation
For many former communist countries, the painful transition to a free market economy has led to an increase of homeless children. In Ukraine, a staggering 10% of the population consists of abandoned children. Many of these 800,000 children face abuse by the system, the mafia, or each other.
For most children inhaling glue not only kills the pain of their sad existence but their hunger pains. Inhaling in 'the box' where the rancid fumes of the glue stays trapped longer decreases the amount of glue needed and keeps them high longer.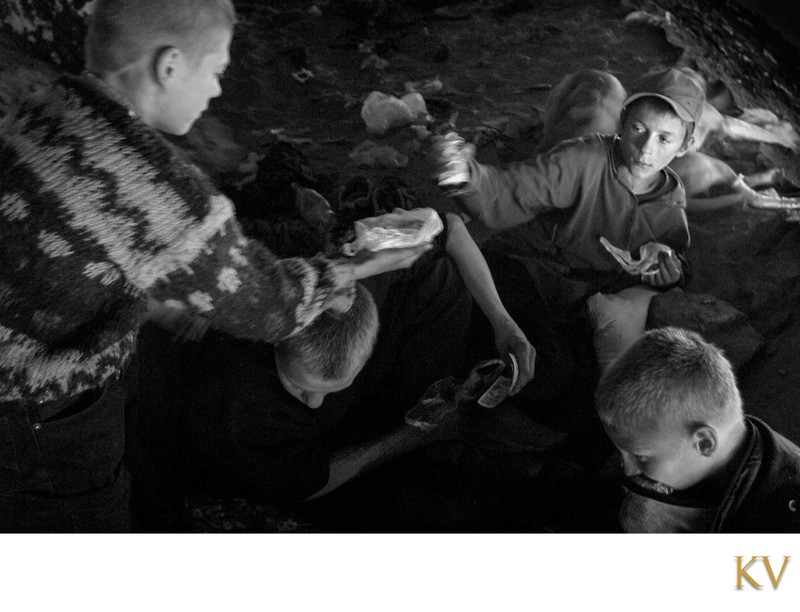 A train underpass provides some shelter from the elements as the boys play cards and kill their hunger.
The glue takes its affect as Denise stumbles around in the near pitch darkness of where he is sleeping for the night.
For the children depicted here, their chances of escaping this situation is quite grim. Several children are no longer alive (Sasha and Ruslan). The toll on their bodies from the glue not only destroys their lungs and internal organs but leads to terrible mental issues, overdoses and death. Natasha pictured earlier in this series had a baby boy and was last seen living near the area where she was pictured. She is supporting her son and her new boyfriend by prostitution. For many of the other children their fate is unknown.