Clients Testimonials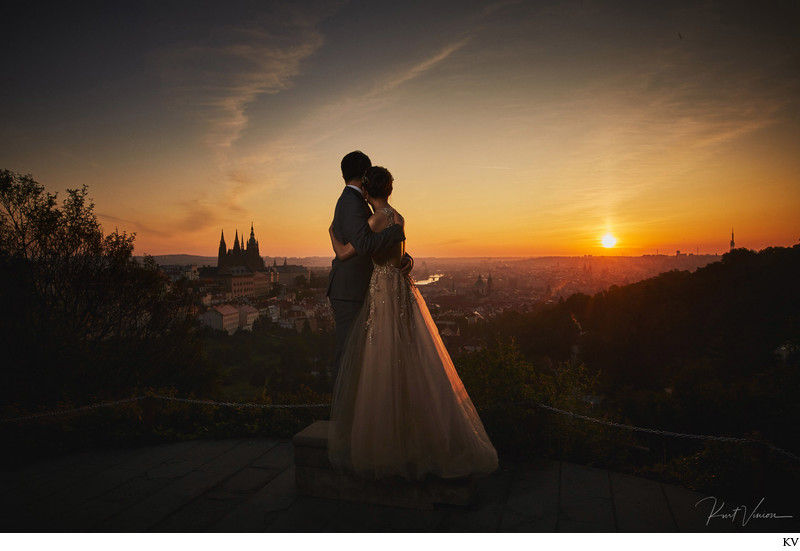 Wenyu & Lin - China - pre wedding Prague
We had a great experience with Kurt and his team! We are from Mainland China, we contact though email a few days, then kind like last minute decide to go to Prague get it done.

THE WORK: satisfied!
There are different tastes of what people want, for us, we are satisfied of Kurt's work!

THE EXPERIENCE: Team Kurt knows the views, they know the city!
Why you go there? Because you want the beauty of Praha! Then knowing the city, knowing the place is much more than learned about those sightseeing spots from book or web. Kurt took us to some wonderful locations we just so enjoyed the view.
Also as specific asian view is a bit different from western culture, we explained what we interested, and yes, The team listened. This is one particular point I would like to mention.

THE VALUE: absolutely happy about it!
Well, you get what you paid for. There are dozens of companies in mainland China running oversea photo business. Why we choose Kurt we believe local knows better as always. Turns out, when we go to traditional locations, yep tons of photo sessions! When we go to "Kurt special locations," quite, peaceful, fabulous view!

OVERALL:
Send an inquiry right away! Five-star satisfaction!
Not just the photo album, but the whole experience with them!
Joyce & Timmy - Hong Kong - pre wedding
I definitely love the pre wedding pictures taken by Kurt. It's full of art. We have chosen the two hours before and after the golden hours. The sunlight is surely taken at right position. It's the best photos we have taken along the five pre wedding places We have been. Despite the cold weather, kurt is so kind to serve us hot tea and bread. The makeup by Linda is also professional, she makes me like a pop star.
Enzo & Ray – Hong Kong
pre-wedding & a surprise marriage proposal - Prague
We are honored and thanks to Kurt to be our pre-wedding photographer and our witness of our proposal in Prague. Special thanks for the advices and suggestions for the places of shooting, especially for the place and moment of the proposal. The photos reflected our true expressions during proposal. Kurt is very professional for the whole shooting process, including the rundown, places and gestures. Since we are not experience for taking pre-wedding photos and no ideas for the places of Prague before that. We love the results very much and our family and friends are appreciated for that as well! We do not hesitate to share our experience and recommend Kurt to our friends
Thanks again for bringing the unforgettable experience in our life!
Best wishes!
Rose & Alpha - Hong
Kong pre
wedding
My review is long overdue. We went to Prague, Paris, and Venice for our wedding photo shoot in summer 2015. My husband and I both think Kurt and his team did an amazing job and we think Prague the city itself is so enchanted for wedding photos. They were very friendly and tried their best to prepare us for the best photo shooting experience. Although we had to wake up at 3am for morning session, his team made the whole experience enjoyable. We got to tour the city while having our photo taken. All of our friends were amazed by Kurt's work and we liked his work best out of all three locations. Thanks Kurt and his team for all the amazing photos and once in a lifetime experience. We highly recommend Kurt and his team!
Wendy & Jack - Singapore - pre wedding
Not only the quality of the photos, but also the whole services are awesome. We are really happy and lucky to let Kurt and his team to create our Pre-Wedding photo. We will never forget such wonderful session and the memory from them and Praha.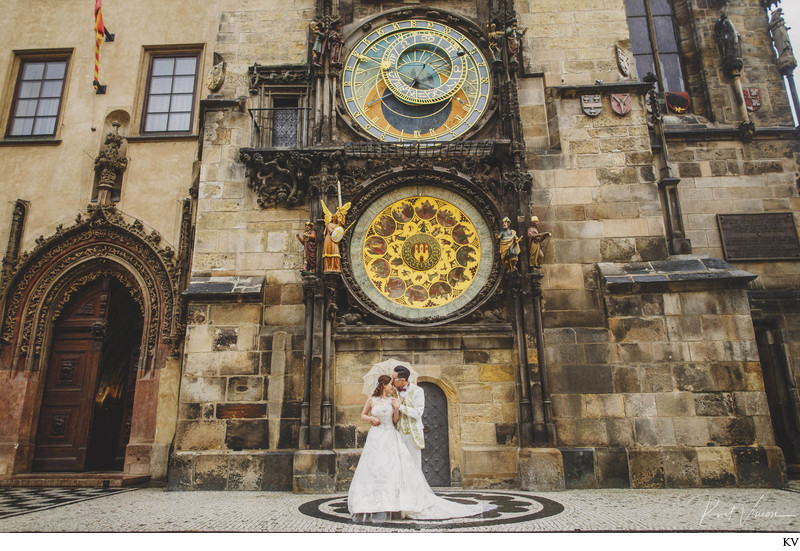 Tiffany & Raymond - Hong Kong
Thanks again for everything, kurt!
It's our pleasure to work with you for our pre wedding photo!
You and your team are undoubtedly the BEST crew we have met so far!
We wish you every success in the future and we will definitely recommend you to all our friends and family. Stay in touch!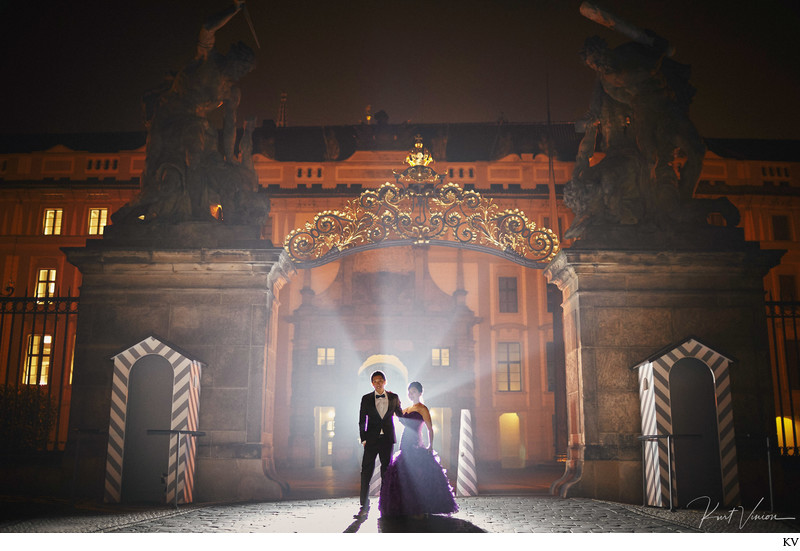 Janice & Joe Lin – Hong Kong
pre-wedding photo session - Prague
Dear Kurt, How are you? It has been a year since Janice and myself got married and we were looking through the photos you helped us took in Prague.
We loved it and we would like to let you know how much we appreciate your photos of us in Prague! Cheers!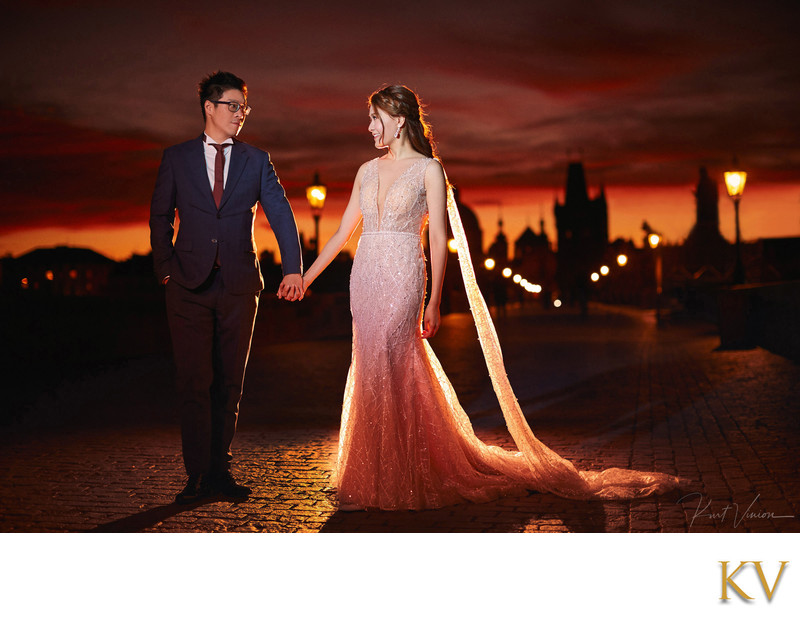 Zoe & Billy (USA) pre wedding Prague
Kurt and his team are wonderful! =DDD

My husband and I had a post wedding shooting in Prague for the pre-sunrise and sunrise till noon session in Oct which is the best time of the year with the golden yellow leaves. We were able to take picture under the amazing spots and Kurt definitely know where is the right place to go as he lives there!

Kurt is native in English so communication with him is very easy and he could teach us how to pose , etc. The session was fun and the pictures were amazing!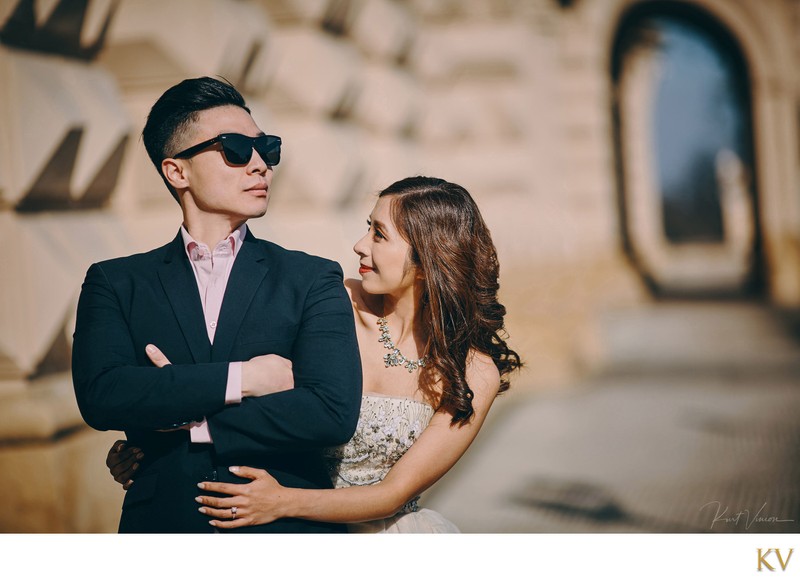 Tina & Mike - Singapore - pre wedding
Kurt is an amazing photographer! We took many wedding photos and he was by far the most talented when working with natural light. The entire experience was
Absolutely enjoyable! Highly recommended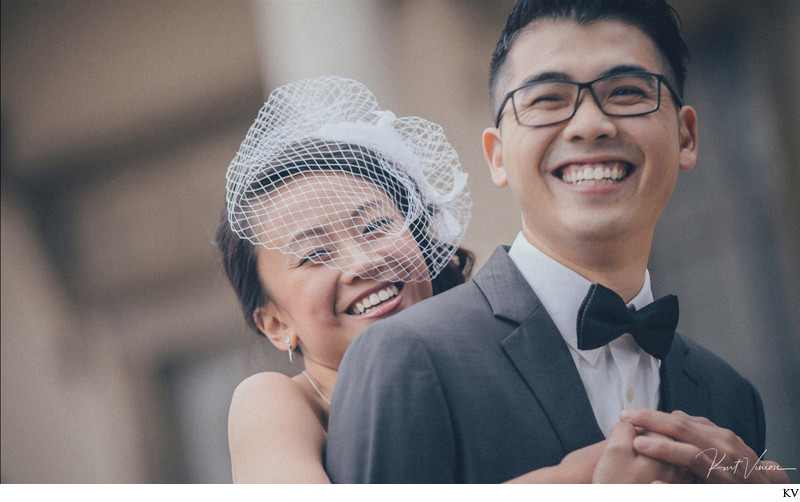 Jen & Dennis – New York City - at Prague Castle
pre-wedding photo session - Prague
The results are just as you said. They are stunning without a doubt.
Dennis and I want to thank you and your team for giving us a memorable experience and creating such gorgeous photos.
Thank you so much again!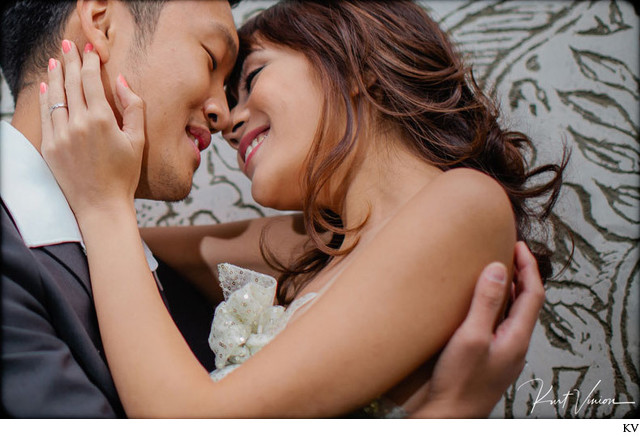 Pom & Shu Wen – Singapore -
engagement photo session - Prague
We have seen the photos – they are awesome!
Thank you for helping us create these wonderful memories too!
We had a great fun and are really happy that the photos turned our great
despite the weather...
Once again a big Thank You for the wonderful session!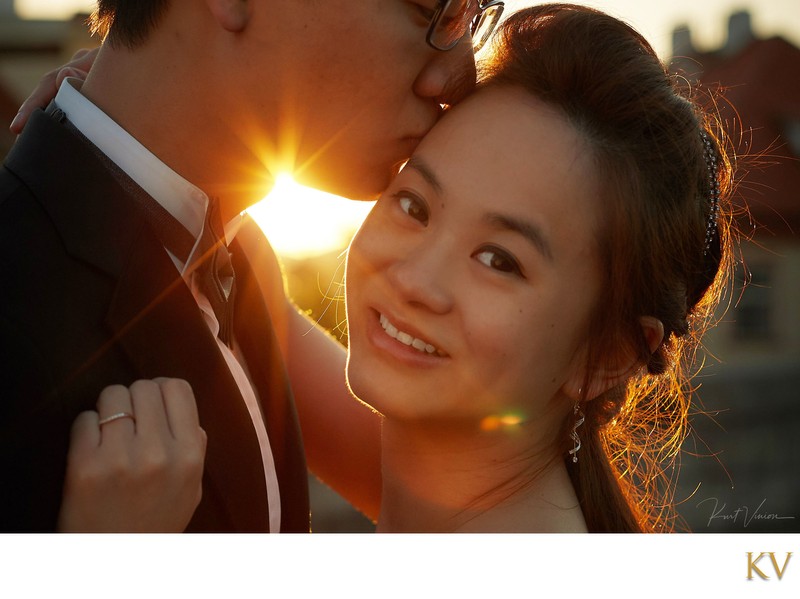 Tiffany & Sky Lo – China & New Zealand - Castle Hluboka
pre-wedding photo session - Prague
I am writing to finally thank you for the great session you have provided. Really appreciate your professionalism in planning the time and locations, putting us in positions and keeping us comfortable throughout the session. Personally I am not really someone who likes to be in photographs but this time I feel so natural. My wife enjoyed it very mush even though she understands 70% of your instructions. Just felt we should have more time (HAH!)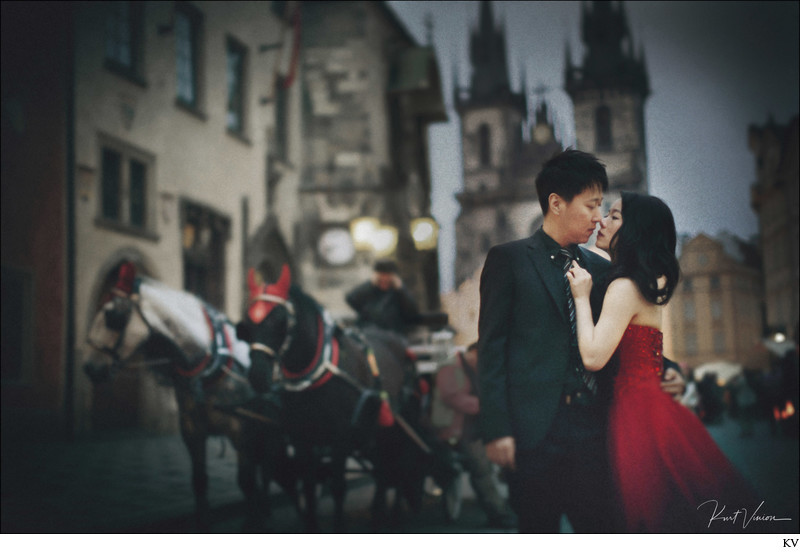 Dudu & Leo - China
pre wedding - Prague
Dear Kurt, It's such a wonderful experience to have you as our photographer. I think if any friends of mine would ask me for pre-wedding/wedding photographer in Prague, I would have no hesitation to introduce you to them.
Thank you very much Dudu & Leo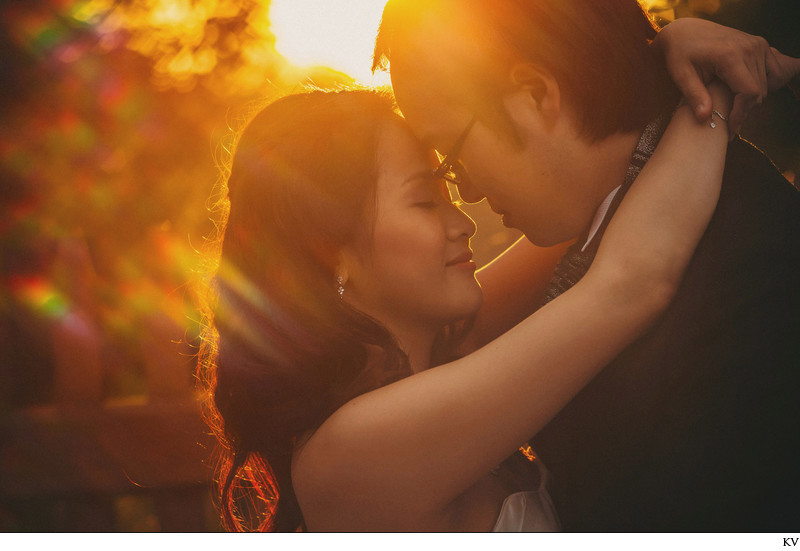 Sherry & Ken - Hong Kong - pictured at Prague Castle
pre-wedding photo shoot - Prague
First and foremost Sherry and I are both grateful to you and your team for the wonderful photo shooting experience we had in Prague. The photos are magnificent - Sherry especially like the set of photos taken at the beach and the Vrtba Garden. I on the other hand, like the ones from Vrtbovska, riverside, Letna, Bellevue Palace, Castle stables, St. Vitus, Charles Bridge and the night session. Yes, I am sure you get what I mean. The overall experience we had with your team is excellent and we are truly grateful of the amazing experience we had in Prague. Should you ever find yourself in Hong Kong, make sure you give us a call - we will take you out for some amazing local food which we are absolutely positive that you will be delighted with!
Sincerely Ken & Sherry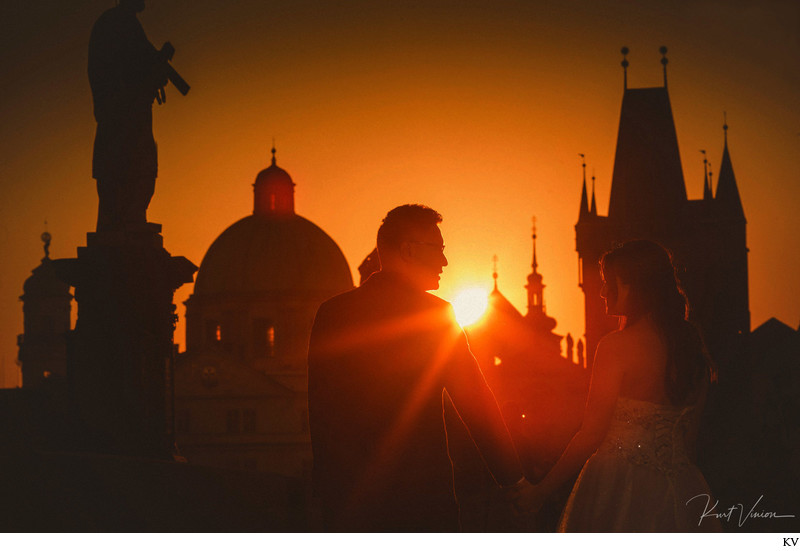 Sze Wong & Mr. Ripple - Hong Kong - pre wedding
Amazing photos and nice photographer - thank you Kurt and his team!!!
Thanks for giving me such a great pre wedding photos in Prague!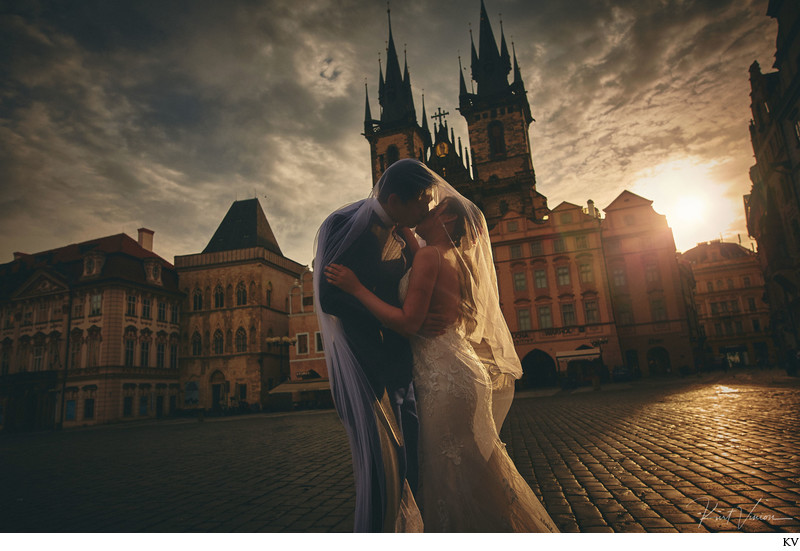 Nicholas & Ming Si - Singapore
Kurt was consistently diligent and had a sharp eye for creative photoshoots. The day started out wet but Kurt made sure to utilize the environment to snap some of the best photos we had ever seen. Kurt was also easy to talk to and made us feel at ease throughout the shoot.

Stefan was always on his toes and reacted quickly to the environment. He was chatty and light-hearted as well.

We had a good team and had a great experience. We learnt a ton too. Thanks Kurt and Stefan!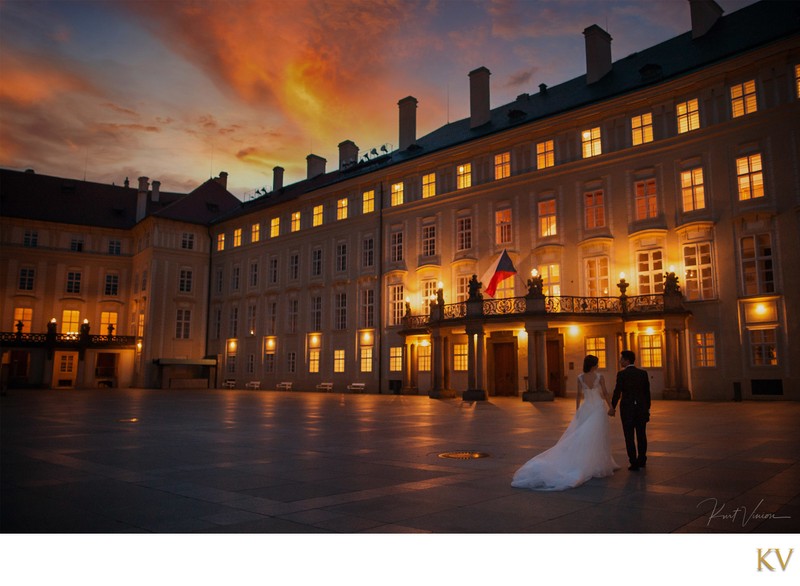 Adele & Vincent - Singapore
Prague pre wedding
Kurt! We LOVE THEM!!!!
Thank you for making us feel so comfortable on the session. After our Korea experience we wanted a natural and fun session. Kurt not only provides the type of images we love but made us look even better and Glamorous!!!!
If you are coming from Singapore we highly recommend the Sunrise and Sunset session. There is no other Prague photographer who captures beautiful Sunny photos like Kurt!
Thank you again for the wonderful shooting experience!
---
Clients testimonials from those who experienced uniquely captured & created pre-weddings
My pre wedding photography is not formulaic in its approach. You will not see the same images over and over again. It is instead about real moments: moments of happiness, humor and those intimate moments that turn your photographs into cherished life long memories.
And no worries. If you want some elegant & sophisticated portraits - I would be happy to create in that style as well.
So, are you ready for an amazing portrait experience?
Contact us today before someone else books your date
---
pre-weddings photography from Prague, Venice, Rome, and other European destinations
WPJA TOP 100 ARTISTIC GUILD WEDDING PHOTOGRAPHER
International photojournalism awards:
The Best of Photojournalism 2 - 1st places in Magazine and Reportage
Czech Press Photo - numerous awards in various categories
Hearst Journalism Award
KNPA Sports Photographer of the Year
and various others
The BEST AWARD: being told that children were being adopted from an orphanage in the Ukraine by American couples who had seen
my reportage on their plight. The truth is: there are no awards that can ever top that!
Kurt's photography has been exhibited internationally in: New York City, London, Prague and Louisville


---
Prague pre-wedding testimonials
Prague Portrait Studio
Weddings • Engagements • Pre Weddings • Portraits • Couples • Family • Corporate • Events • Branding
info@kurtvinion.com • Kurt Vinion © 2020
Introducing our new website dedicated to couple shoots in Prague: