Nestled amidst my most cherished possession stands as a testament to an extraordinary chapter in my family's history. A faded photograph, frozen in time, portrays a young, dashing couple strolling along a bustling American city street in the year 1941. This evocative image unwittingly encapsulates the very weekend my grandparents embarked on their elopement, forever altering the course of their lives—and subsequently, mine. In a time when the Great Depression held sway, and youth dared to defy societal norms, this photograph emerged as their sole memento from that fateful weekend.
When I see this ima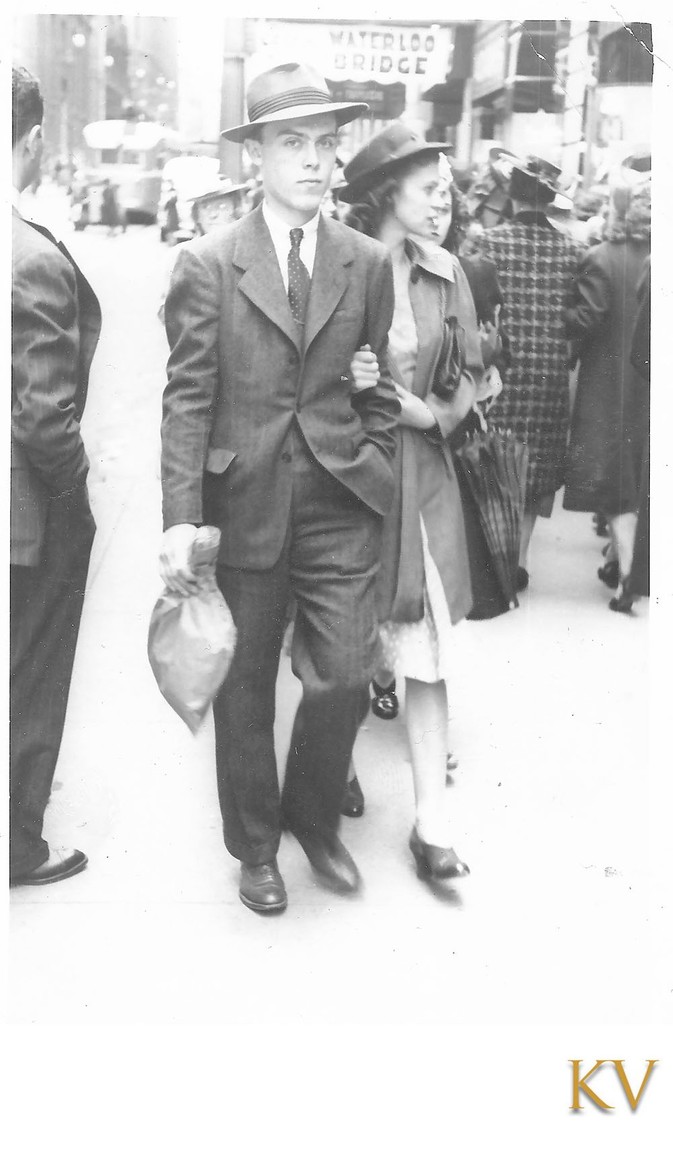 ge, it reminds me of two wonderful people and the many special moments I had with them full of warmth, happiness, and much love. This photo was the start of something beautiful where they accomplished so much that reverberates to this day. This simple photo is an important part of my family's legacy, one that I will pass on to my two children.
A bit about me...
In a world brimming with photographers vying for attention, striving to be the epitome of cool, and garnering virtual fame through social media, I stand apart. You won't find an abundance of pictures featuring me, nor will you catch me caught up in the frenzy of Instagram or Facebook feeds. As an introverted individual, I find solace and inspiration in the embrace of nature, seeking a life lived beyond the digital realm.
While others strive to become the center of attention, I prefer to remain behind the camera, capturing moments that speak volumes. It is through my lens that I immerse myself in the authenticity of people's lives, their emotions, and the connections that bind them. As couples take the time to share their desires and aspirations with me, I am honored to be entrusted with immortalizing the most important moments of their lives.
The True Essence of Happiness
While trends come and go, there are things that truly matter to me. Family, authentic friendships, the aroma of a damn good espresso, the soul-soothing melodies of Psybient and Jazz music, antique art books that whisper tales of a bygone era, the playful presence of our three Cockatiels, the vibrant energy of live music, and embarking on adventures with my soulmate. These are the moments and experiences that bring true happiness into my life.
The Legacy of Meaningful Images
In a world where the ephemeral nature of digital media prevails, I find immense satisfaction in creating images that transcend time. The photos I capture, with their inherent emotional depth, are intended to be passed down from one generation to the next. To know that my work will become a part of a family's narrative, cherished and treasured for years to come, is an incredible privilege that fuels my passion.
Kurt Vinion's career as a photojournalist has spanned continents, capturing the essence of diverse cultures and captivating moments from around the globe. His remarkable body of work has graced the pages of esteemed publications such as The New York Times, The Boston Globe, Mother Jones, and numerous renowned magazines worldwide. With a penchant for adventure and an unyielding passion for storytelling through the lens, Kurt has embarked on assignments that have taken him to some of the most intriguing corners of the world.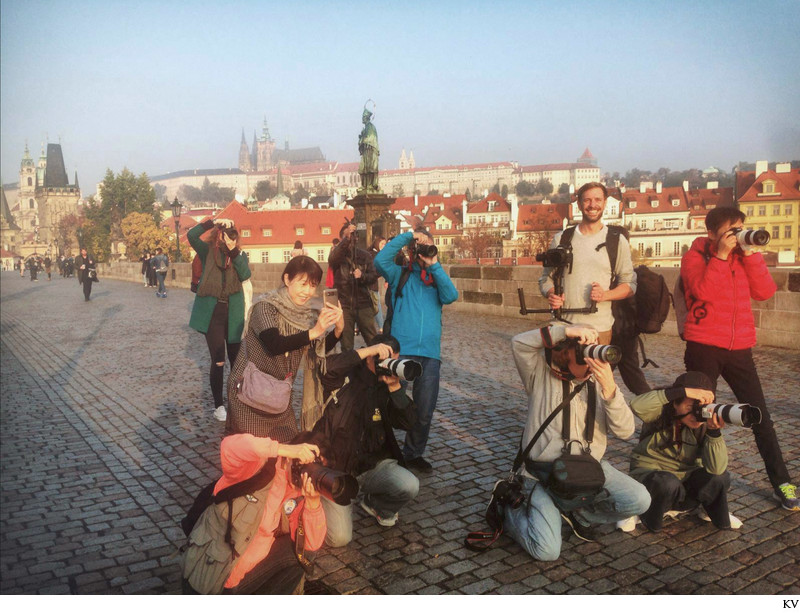 The usual crazy scene capturing a session on the Charles Bridge and friends from around the world join in to crash our session. Plus the always smiling videographer Cary taking it all in standing behind me. (photo Stefan Raycanovski)


AWARDS
2 - 1st place awards in the Best of Photojournalism for Magazine Feature Picture Story and International News
Czech Press Photo
Wedding Photojournalists Association - Top 100 Artistic Guild Photographer
Sports Photographer of the Year
The best award:
Being told by a woman who runs an orphanage in Ukraine that American couples were traveling there to adopt children after they had seen my reportage on their plight. Knowing that my reportages gave some of these children a new chance at life is priceless. It is the highlight of my photojournalism career. There is no award that can beat that!
EXHIBITIONS
New York City - Angel Orensanz Gallery
Prague - Václav Špála Gallery (group show)
Prague - Manes Exhibition Hall (group show)
Louisville - various
---
Professional Portrait & Wedding Photographer based in Prague
Prague Portrait Studio
Weddings • Engagements • Pre Weddings • Portraits • Couples • Family • Corporate • Events • Branding
+420 776 069 384 • info@kurtvinion.com • Kurt Vinion © 2023