My most cherished possession? A faded photo of a young, smartly dressed couple walking down a busy city street in America in 1941. It was captured the very weekend my grandparents eloped. This photo unknowingly captured a pivotal moment in their lives - one that shaped many others, especially mine. They did not have a proper wedding photo as they were still teenagers during the depression who snuck away for the weekend. This photo was all they had from that very weekend.
When I see this ima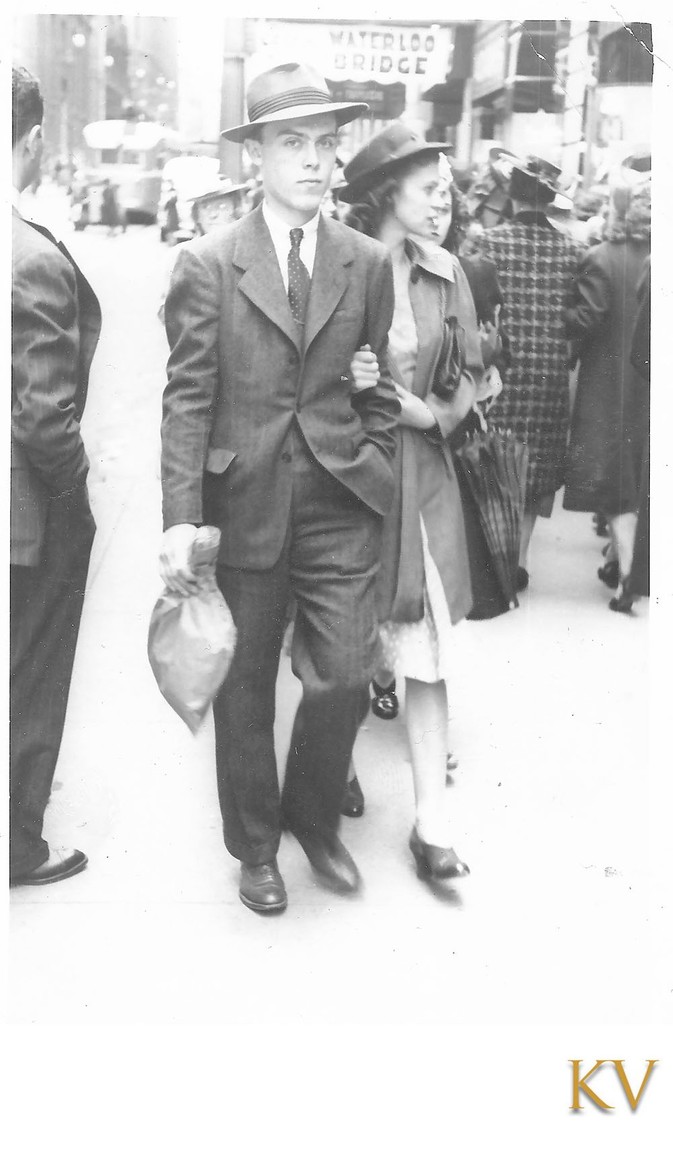 ge, it reminds me of two wonderful people and the many special moments I had with them full of warmth, happiness, and much love. This photo was the start of something beautiful where they accomplished so much that reverberates to this day. This simple photo is an important part of my family's legacy, one that I will be pass on to my two children.
A bit about me...
I realize that every photographer is trying to be real, the Best..super cool, awesome, coffee-loving, cat/dog-loving, BFF kind of person who adores staring at IG, Facebook, and Social Media feeds. I get it, but the reality is: I am the introverted type and I prefer to get out into nature and live.
Thankfully my work stands out and after couples take the time to chat with me about their needs and wishes - I am asked to capture the most important moment in their lives.
You will have a hard time finding a picture of me as I am always working behind the camera.
I am also known for my pursuit of excellence - in every way and I enjoy mentoring new talent. I am especially proud of a successful family studio photographer in Manhattan who is living the dream. While another is at the best film school in Poland understudying with an Academy Award-winning cinematographer. While others are running their own business and succeeding.
What is really important? Family, meaningful friendships, damn good espressos, Psybient & Jazz music, antique art books, Cockatiels (yes, we have 3), live music, and exploring unique lands with my soulmate who allows me to continue in a profession that is fading into a hobby. But what really makes me happy? Creating meaningful images that will be passed down from one generation to the next. To me, that is pretty incredible.
Kurt Vinion has worked as a photojournalist with The New York Times, The Boston Globe, Mother Jones, Spectrum Pictures, and countless magazines worldwide. He covered assignments in Afghanistan, Pakistan, Egypt, Israel, Belarus, Russia, and many countries in Europe.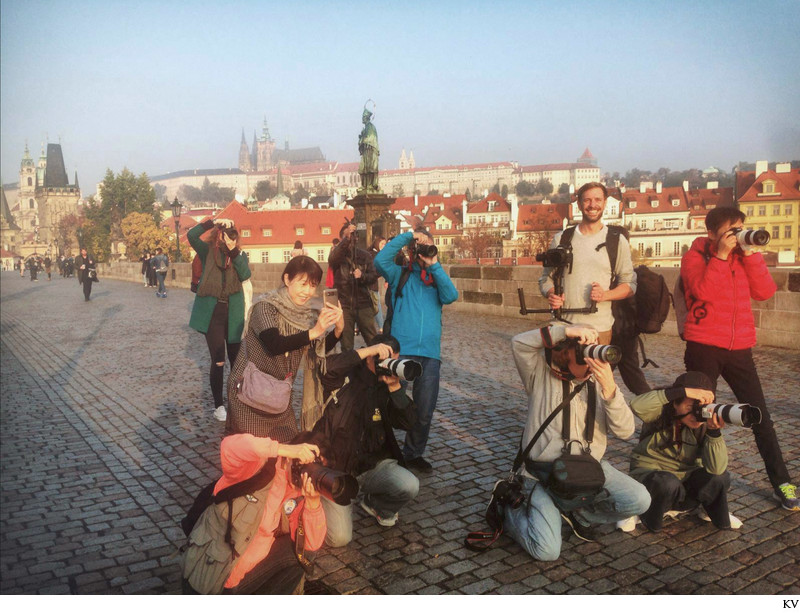 The usual crazy scene capturing a session on the Charles Bridge and friends from around the world join in to crash our session. Plus the always smiling videographer Cary taking it all in standing behind me. (photo Stefan Raycanovski)


AWARDS
2 - 1st place awards in the Best of Photojournalism for Magazine Feature Picture Story and International News
Czech Press Photo
Wedding Photojournalists Association - Top 100 Artistic Guild Photographer
Sports Photographer of the Year
The best award:
Being told by a woman who runs an orphanage in Ukraine that American couples were traveling there to adopt children after they had seen my reportage on their plight. Knowing that my reportages gave some of these children a new chance at life is priceless. It is the highlight of my photojournalism career. There is no award that can beat that!
EXHIBITIONS
New York City - Angel Orensanz Gallery
Prague - Václav Špála Gallery (group show)
Prague - Manes Exhibition Hall (group show)
Louisville - various
---
Professional Portrait & Wedding Photographer based in Prague
Prague Portrait Studio
Weddings • Engagements • Pre Weddings • Portraits • Couples • Family • Corporate • Events • Branding
+420 776 069 384 • info@kurtvinion.com • Kurt Vinion © 2022