A Romantic Candlelit Marriage Proposal Above Prague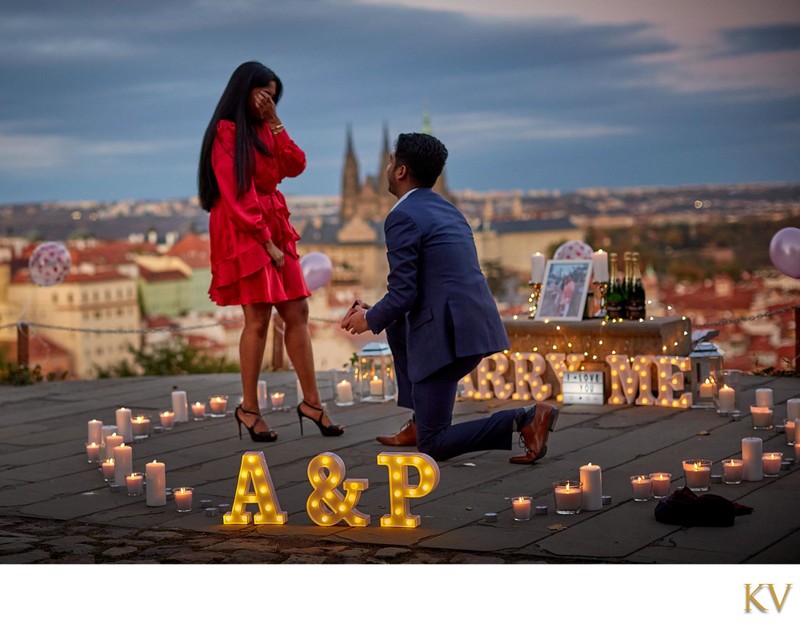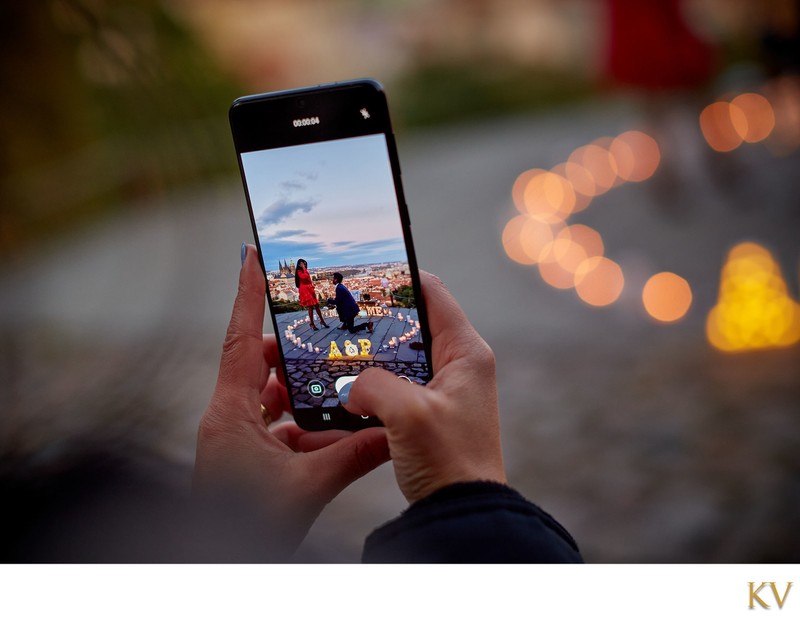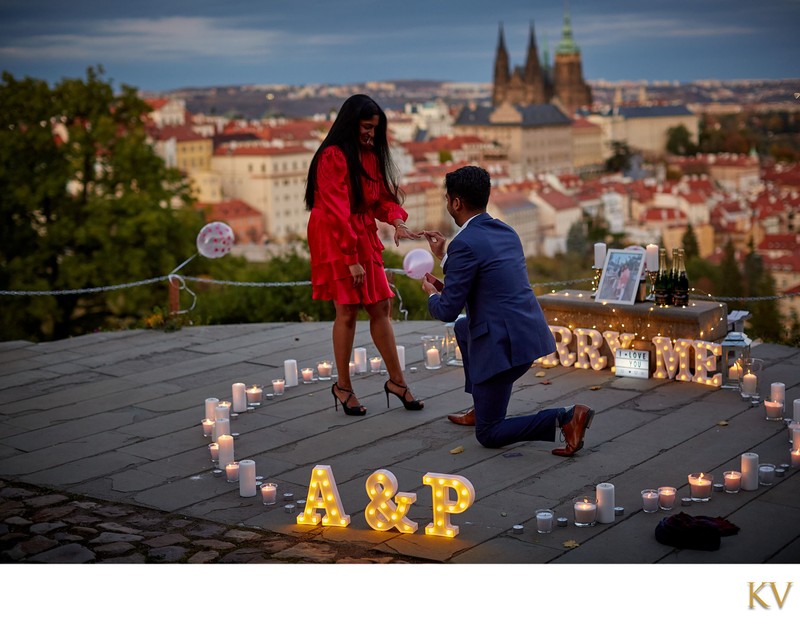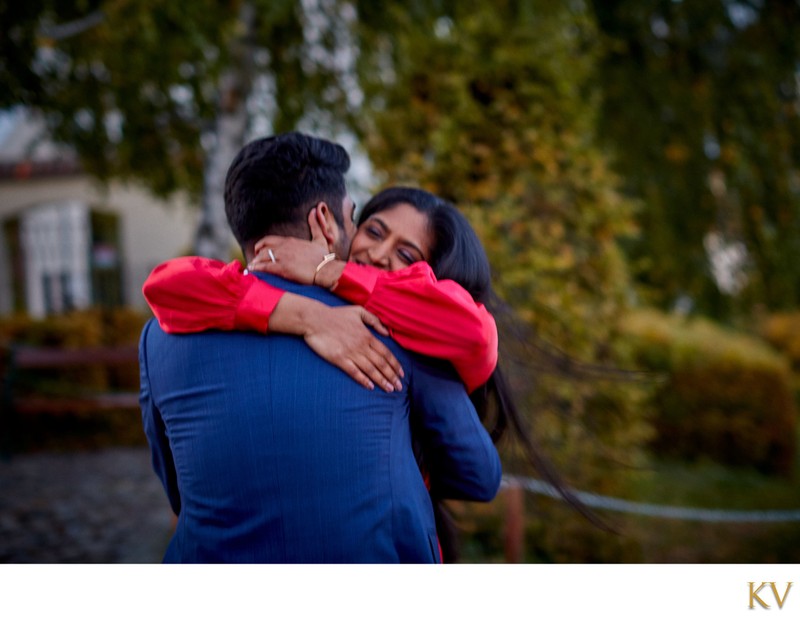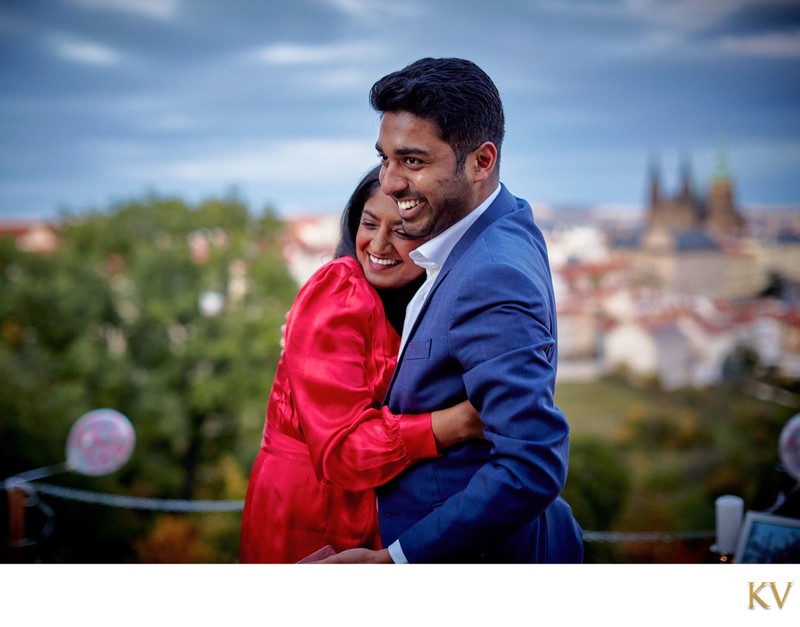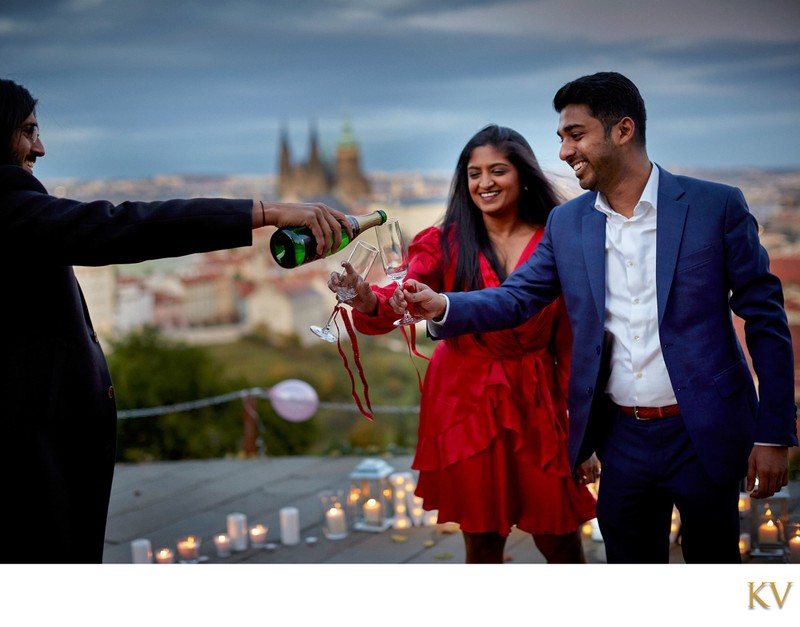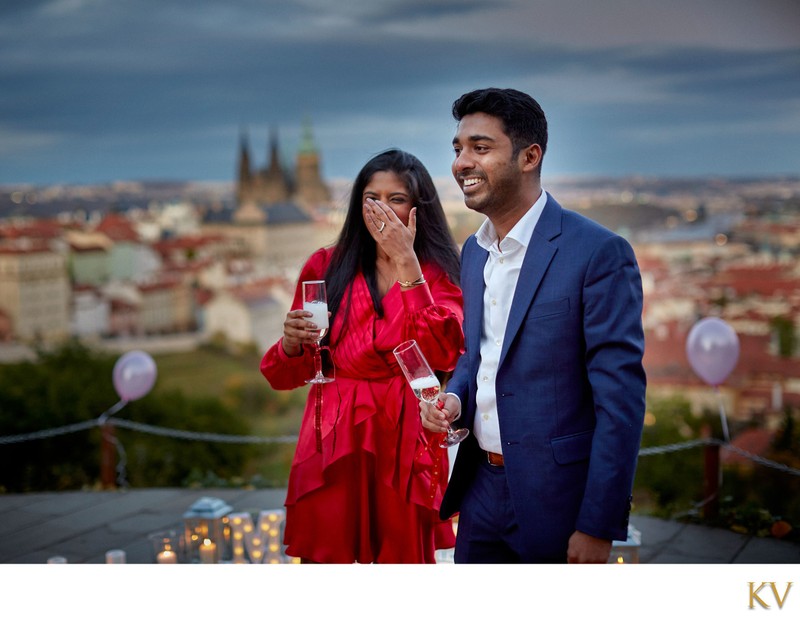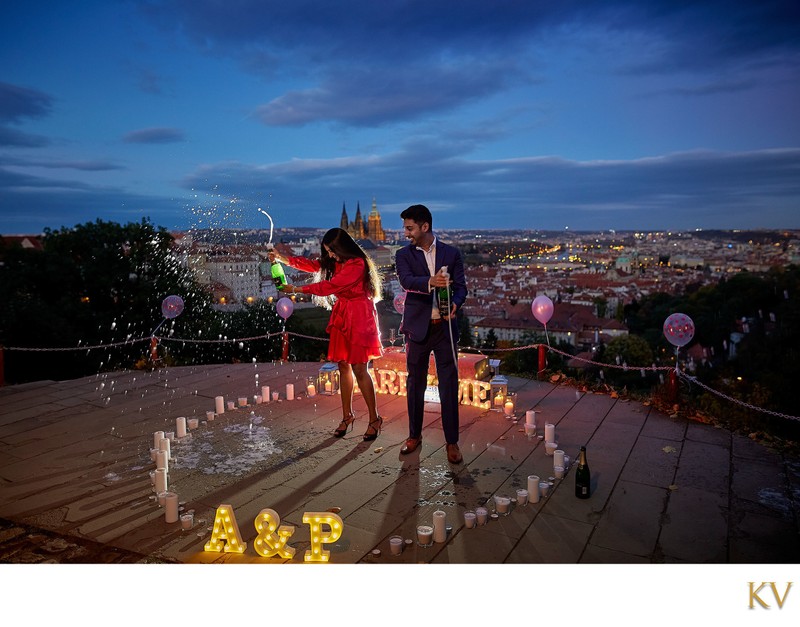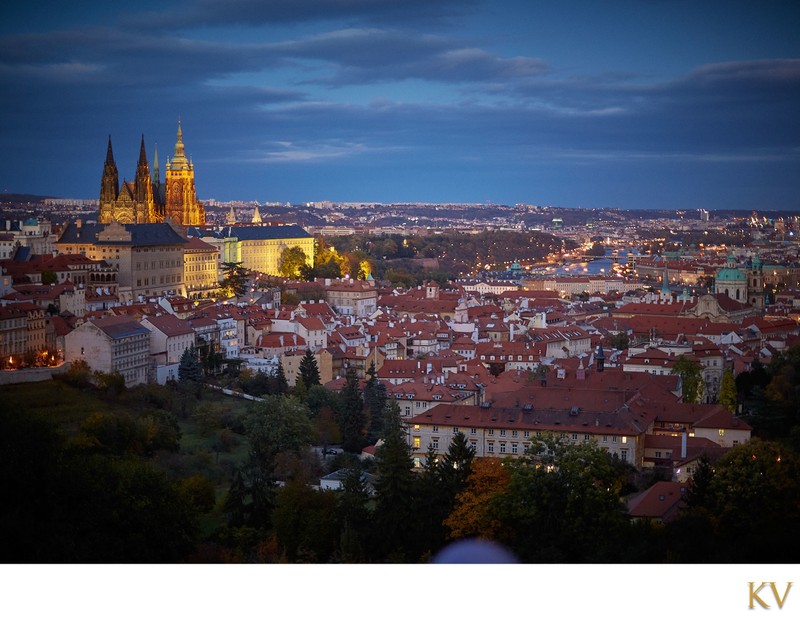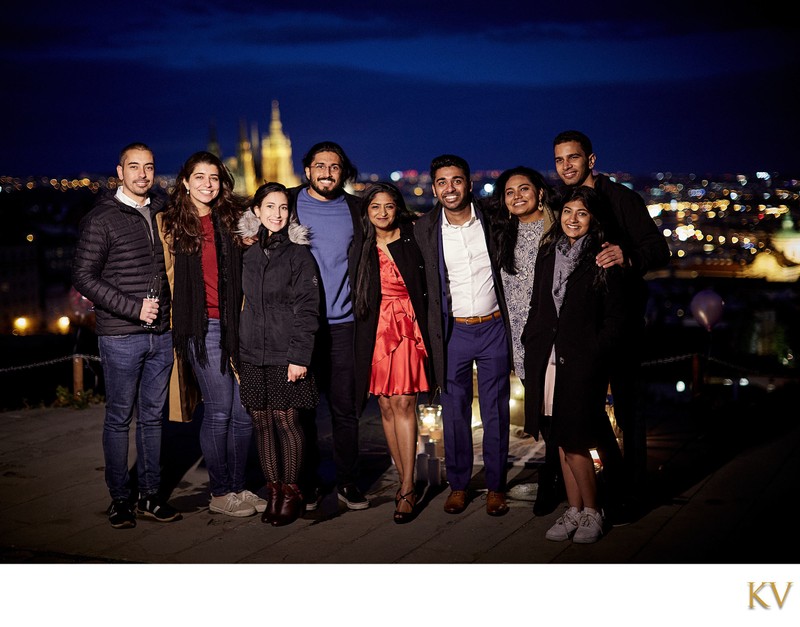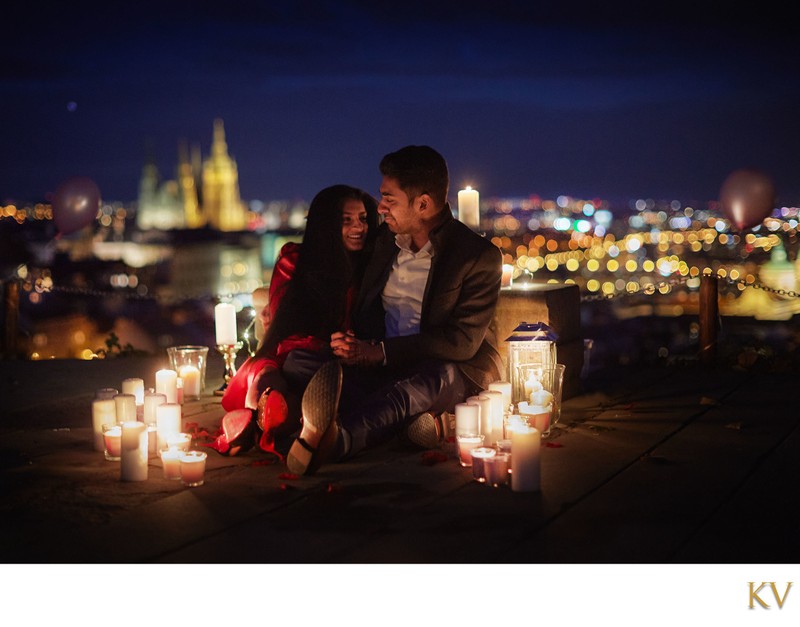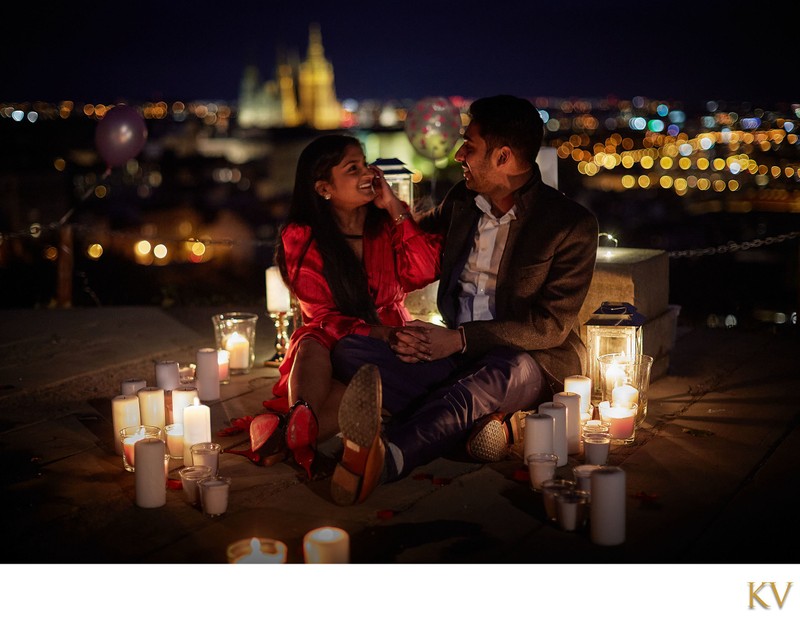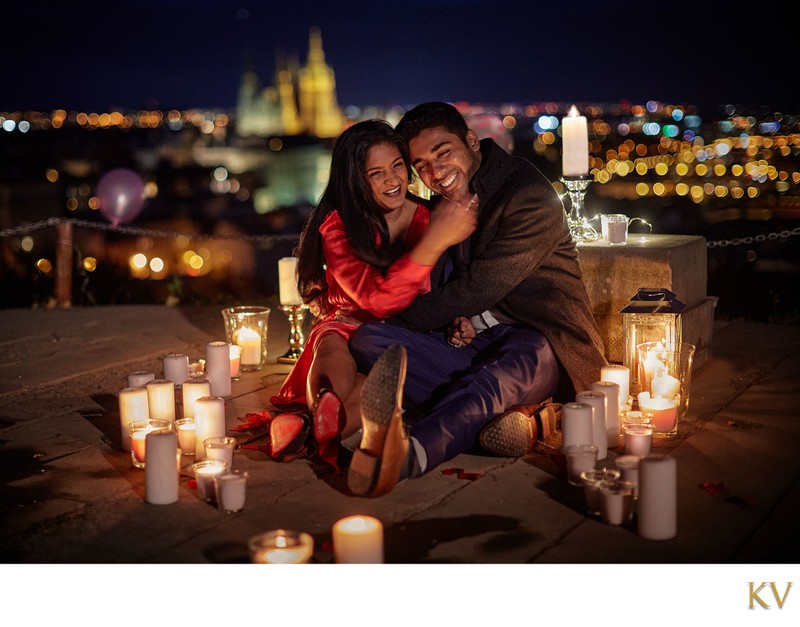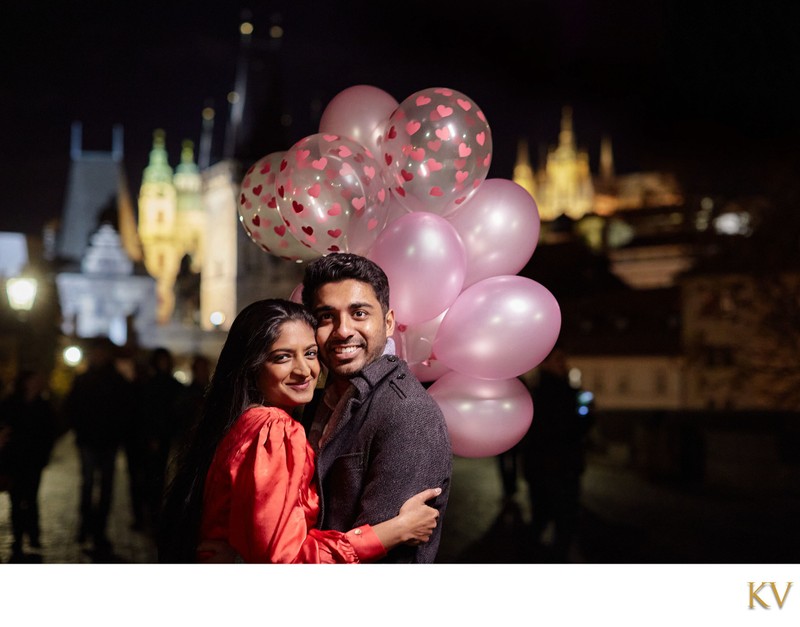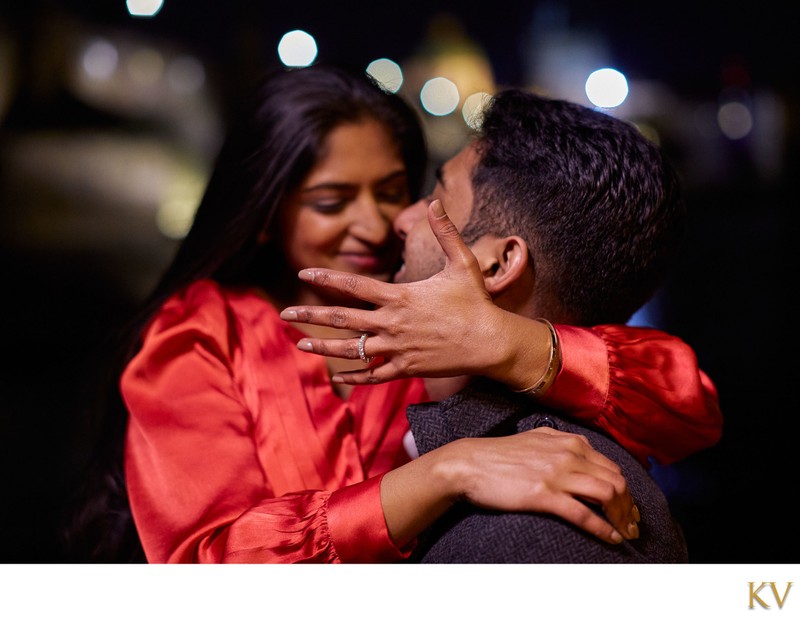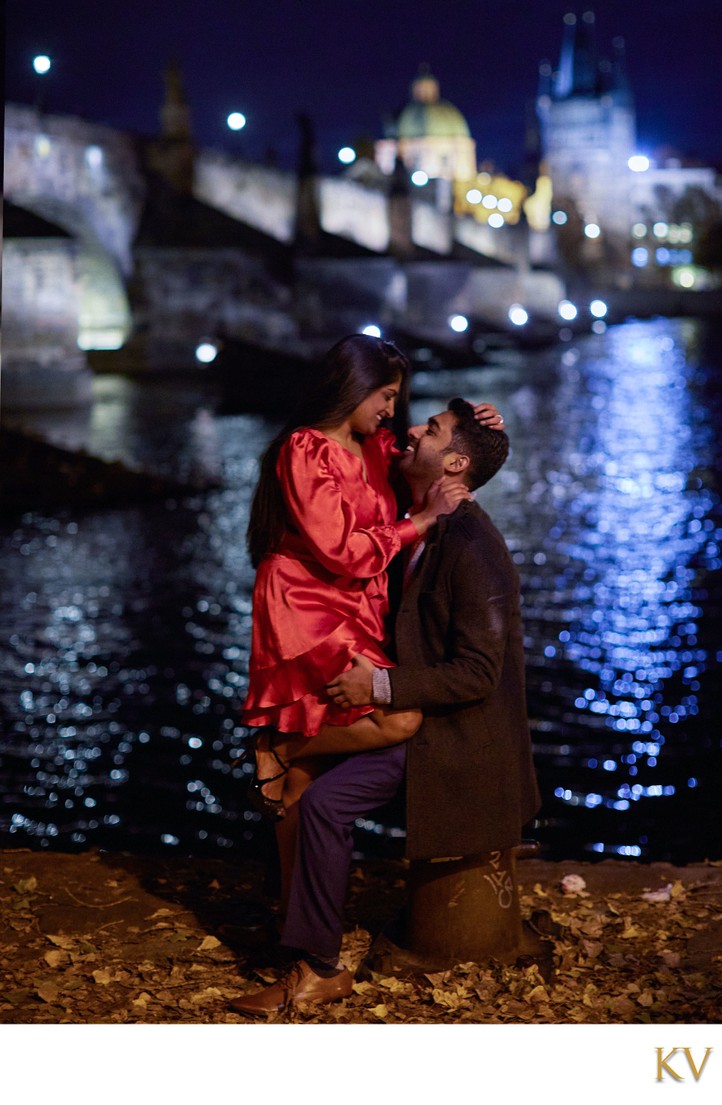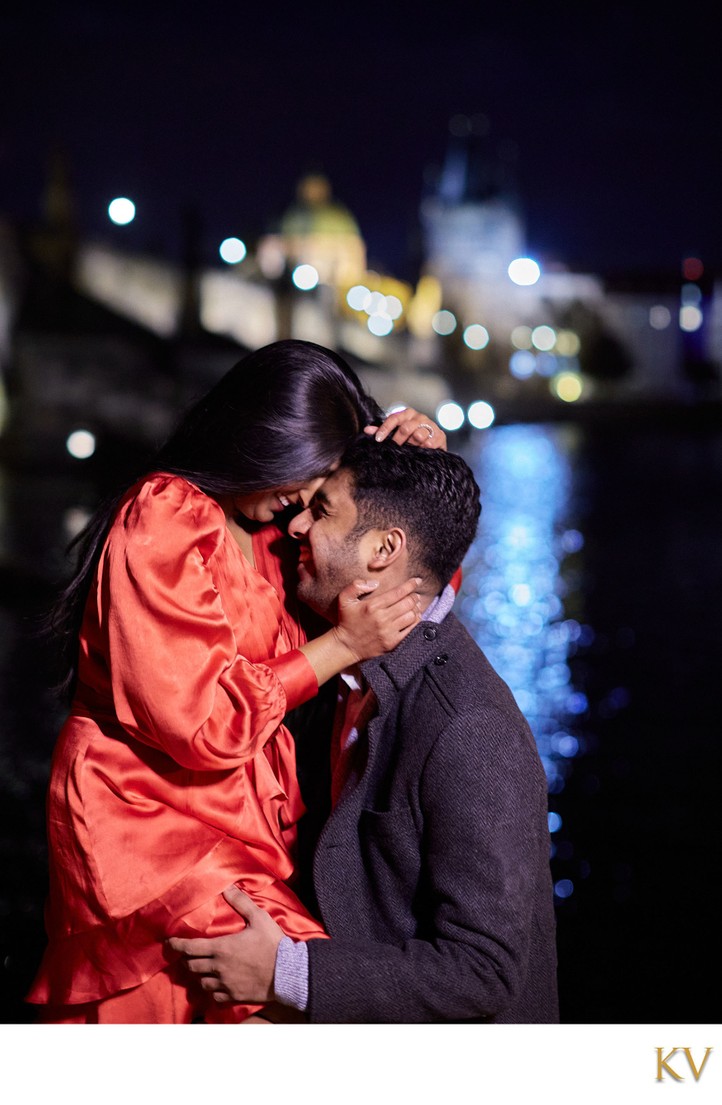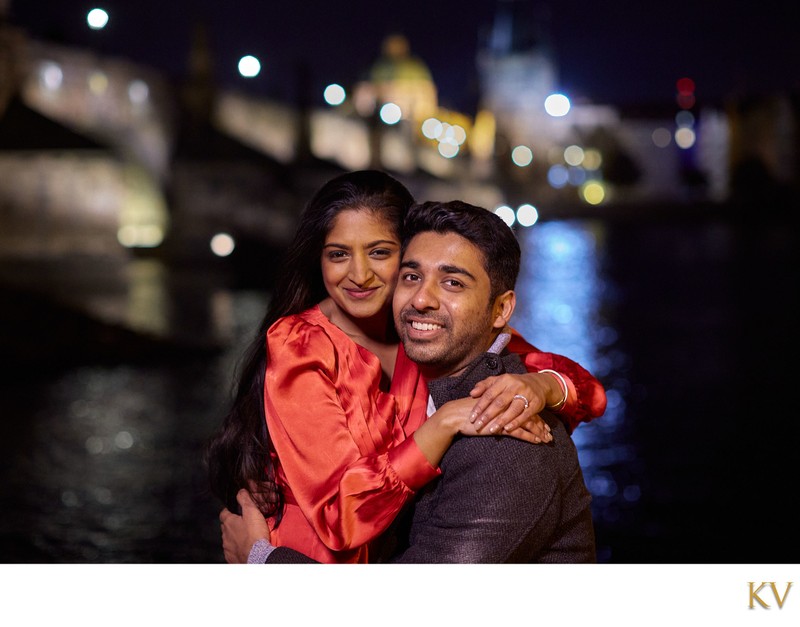 Aventika & Pranav (Delhi) marriage proposal from Prague
When it comes to planning the perfect marriage proposal it can be quite stressful. Especially when you are living half a world away. When Pranav first contacted me about photographing this once-in-a-lifetime event he was quite nervous as COVID travel restrictions were still in disarray and he was not sure he could even fly here. He was also not satisfied with the feedback from several wedding coordinators. He wanted a more personalized approach at a unique location for his girlfriend Aventika.
After we met online, discussed his ideas and concerns, I knew just what he envisioned and made a counter-proposal: why not allow my team to handle everything? He was not only relieved but very happy after I showed him this location high above Prague. With the location sorted and a wish list of items that were to be ordered and delivered, we were all set.
What follows was the most beautiful marriage proposal captured in Prague during the year 2021.
She obviously said YES!
-
A big thanks to the crew: Stefan (video and props), Cary (lighting and props), and Dorota (props) for making this unforgettable evening that much more special.
---
Interested in seeing more wonderful proposals?
Cynthia & Matt - Prague marriage proposal
Rebecca & Frank - Shanghai surprise
Lauren & Gustav - marriage proposal
---
INTERESTED IN HAVING US CREATE AN EXCEPTIONAL EXPERIENCE? GET IN TOUCH!
---
Professional Photography by Kurt Vinion, Est.2008, Czech Republic
Native English speaking photographer specializing in on-location portraits and weddings
Wedding Photographer Munich | Wedding Photographer Berlin | pre-wedding Photographer Venice
Weddings • Engagements • Pre-wedding Photoshoot • Portrait Photographer • Couple Portraits • Family • Honeymoon • Corporate • Events • Branding
Prague Portrait Studio Located in the heart of Mala Strana
(via appointment only - no walk-ins allowed)
+420 776 069 384