magical kiss of bride & groom Charles Bridge at night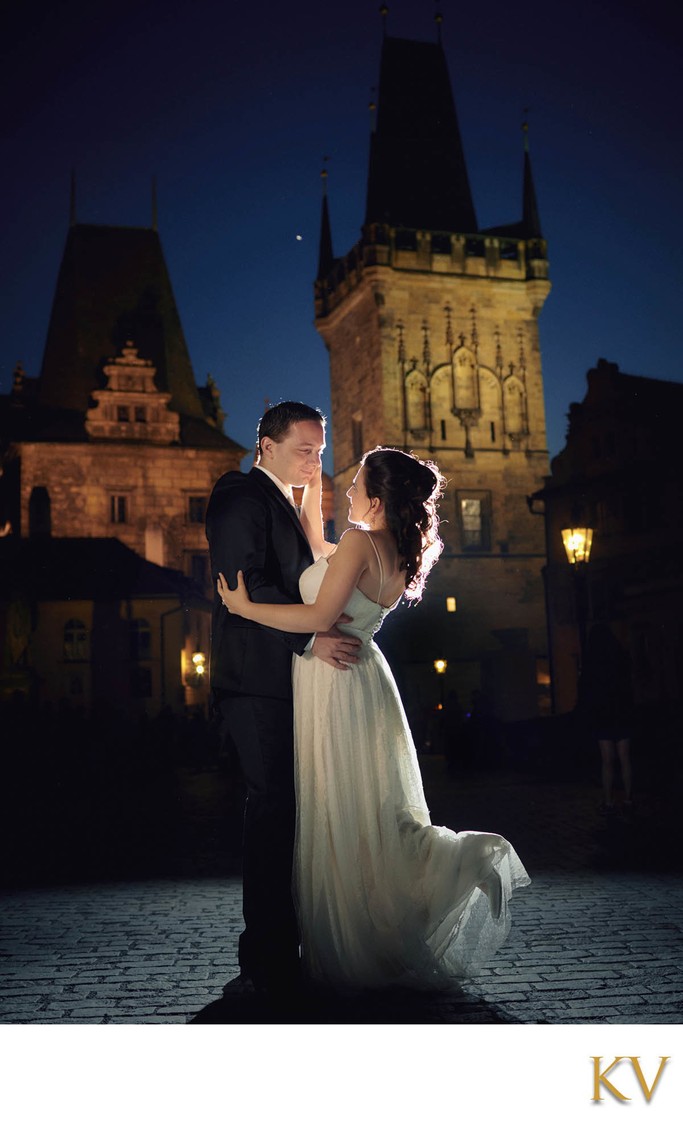 Award winning wedding photography from Prague!
They traveled up from Israel with their close family & friends and had an unforgettable wedding day at Brandys nad Labem Castle. Though it rained during their wedding ceremony we had a bit of a surprise for them when we were about to arrive in Prague. Why not spend about 15 minutes at the Charles Bridge?
What happened was one of the most unforgettable and beautiful moments - this award winning picture of a sexy couple kissing on the Charles Bridge. For those who really wish to know, that lighting effect is not photoshop - instead it comes from the many gnats that were flying around them when the flash went off from behind - creating this mesmerizing image. And for those photographers who keep stealing this image and using it on their website this image is encoded and my lawyer will send you an invoice for it's unlawful usage.
Interested in having me capture your destination wedding in Prague? Please get in touch by using the contact page and tell me a bit about your sexy selves and the wedding day you have planned!
---



A magical evening for the newlyweds atop the Charles Bridge

Prague Portrait Studio

Weddings • Engagements • Pre Weddings • Portraits • Couples • Family • Corporate • Events • Branding

+420 776 069 384 • info@kurtvinion.com • © 2020

Location: Karluv most, Prague 11000, Czech Republic.

Keywords: award winning wedding photos (3), Blue Hour (2), Brandys nad Labem Castle weddings (4), Charles Bridge (132), couple in love (8), kiss (20), Prague weddings (239), svatebni fotograf praha (6), wedded couple (10).