About Prague wedding & portrait photographer Kurt Vinion
Meet Kurt
My most prized possession? A faded photo captured in 1941 of a young, smartly dressed couple walking down a busy city street. It was taken on the very weekend my grandparents eloped. The photographer unknowingly captured a pivotal moment in their lives - one that shaped many others and especially mine.
When I see this image, it always takes me back to a simpler time; such as those long carefree summers in the car exploring the US, or those many wonderful and cherished moments laughing together and listening to their stories. This photo is a part of my family's legacy, one that I will be pass down to my children.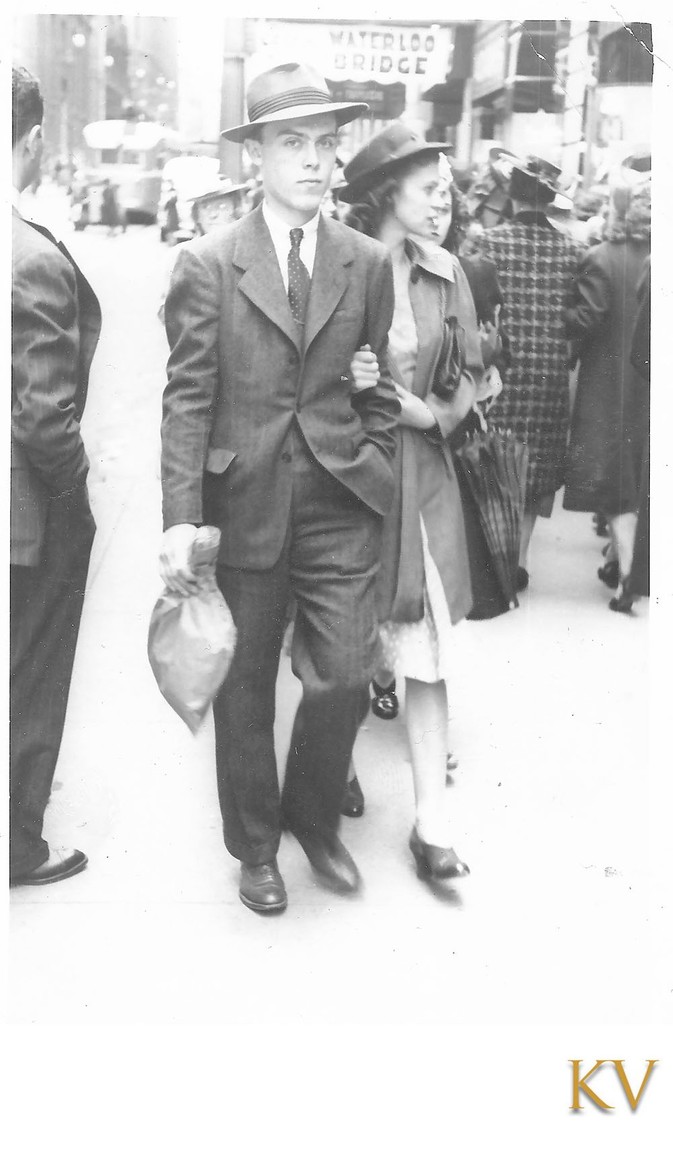 Background
Born in the US, but primarily educated in Germany, my family is a mixture of French, German, Italian, Welsh and even Cherokee Indian.
Professionally I have worked as a photographer my entire life and in various genres. First as a Director of Photography at the University of Louisville Athletic Dept. Later as a photojournalist traveling the world capturing incredible stories of heartbreak and the human condition. I have experienced everything from: Afghan refugee camps, historic underground passages of Jerusalem's Dome of the Rock, two nuclear submarines, to exploring hidden temples in jungles, and photographing famous and normal people from all walks of life. It has been an incredible journey. These experiences have grounded me in the importance of connecting honestly with people. It was due to connecting to people in an honest way, that I was recognized with some of the biggest prizes in photojournalism.
I am also very lucky (and I dare say blessed) that my new incarnation as a wedding & portrait photographer has been more spiritually fulfilling.
To capture real moments of happiness and with people from around the world is something I never tire of - in fact I adore it. Though I still have those sleepless nites obsessing over the details before every wedding and portrait session.
Thankfully I am still on this journey, one where I can create new family heirlooms that will also be passed down from one generation to the next. It truly is an awesome responsibility.
I would also like add that - I owe a big thank you to my amazing clients who put their trust in me and to my family for supporting me through this adventure.
---
My professional photography as a photojournalist
I have worked as a photojournalist with The New York Times, The Boston Globe, Mother Jones, Spectrum Pictures and countless magazines worldwide. I have covered assignments in: Afghanistan, Pakistan, Egypt, Israel, Belarus, Russia and many countries in Europe...
Additionally I spent 3-years photographing celebrities in Berlin for Getty Images and Wire Images after tiring of the reportage workload and yes, of the travel... Some of the 'celebrities' were interesting and those Berlin parties were fantastic (the ones I remember). But to be honest, photographing celebrities is quite boring, tedious work, with very little creativity as celebrity imagery are so controlled & contrived...
Before moving to Europe, I was a very young, Director of Photography at The University of Louisville Athletic Dept. After moving to Europe I was the Photo Editor of The Prague Post.
As an event photographer:
I was the event & personal photographer for Muhammad Ali and his foundation. I am very honored to have spent time with Muhammad and in meeting many of the greats of the boxing world.
Laureus World Sport and various other international events.
I majored in Photojournalism and Fine Art at WKU.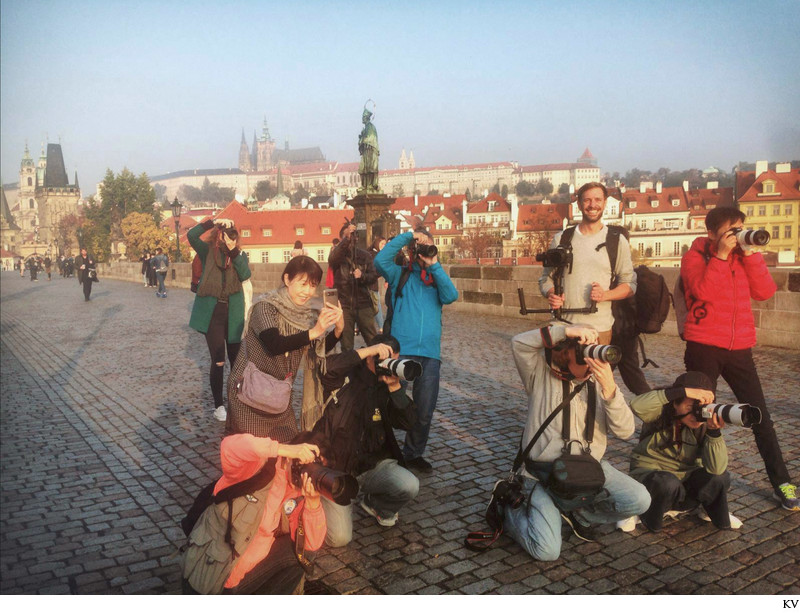 The usual crazy scene when I am capturing a session on the Charles Bridge and our friends from around the world join in to crash our session (and build their wedding portfolio). Plus the always smiling videographer Cary taking it all in standing behind me. (photo from our crazy Aussie lighting professional Stefan Raycanovski)


AWARDS
2 - 1st place awards in the Best of Photojournalism
a hand full of Czech Press Photo Awards
Wedding Photojournalists Association - Top 100 Artistic Guild Wedding Photographers
Sports Photographer of the Year
The best award:
being told by a lovely woman who runs an orphanage in Ukraine that American couples were traveling there to adopt children after they had seen my reportage on their plight. Knowing that my reportages gave some of these children a new chance at life is priceless. It is the highlight of my photojournalism career. I am still humbled by this and honestly, there is no award that can ever top that!
---


Professional Photographer in Prague
Prague Portrait Studio
Weddings • Engagements • Pre Weddings • Portraits • Couples • Family • Corporate • Events • Branding
+420 776 069 384 • info@kurtvinion.com • Kurt Vinion © 2020