Liv & Adam editorial styled engagement photos Prague
Liv & Adam traveled to Prague for their elopement wedding. In addition to getting married, they also had a very stylish and unforgettable editorial styled portrait sessions.
Pictured here our gorgeous couple walking hand in hand with the Charles Bridge in the background.
Editorial styled couple portraits for those who demand more from their Prague portrait session.
Pictured below: an award winning WPJA portrait of Adam picking up Liv and spinning her around as the sun flares above them.
Cinematic & Artistic Fine Art wedding day portraits lovingly captured in Prague by American photographer Kurt Vinion
Get in touch!
Interested in gorgeous wedding photos from Prague that focuses on capturing the real you as opposed to being posed all day? Then you should really get in touch with us! Please use the contact form and let us know a bit about yourselves. After all every couple is unique!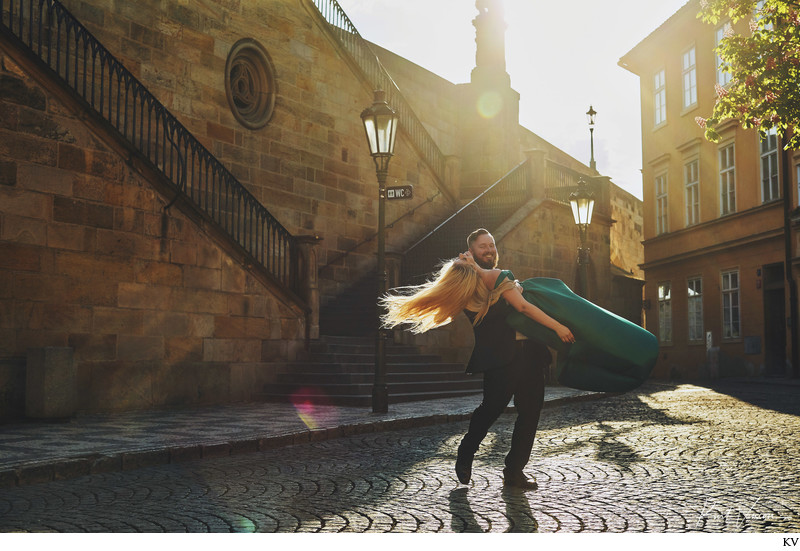 Keywords: couple photo (4), Engagement Photos Prague (11), engagements (7), love stories (43), portrait photographers (4), Prague engagement photos (55), Prague photographer (385), rad couples (17).