Lovers enjoying a quiet moment Venice pre-weddings
Hong Kong bride & groom Daisy & Louis embrace near a canal in Venice Italy in the very early morning as the sun begins to light up the sky above them. Venice portrait photography.




If you are considering a pre wedding I overseas photo session I Honeymoon portrait session in Venice, Italy I would love to chat with you about your photography needs. Though based in Prague I regularly work in Italy capturing unique portrait sessions for couples who seek a more modern aesthetic in their photos. I do not limit myself to one style of photography as I believe that every couple is unique and wish to have a variety of styles to choose from.

If this sounds like the type of photography you wish to have, feel free to get in touch as I would enjoy speaking with you.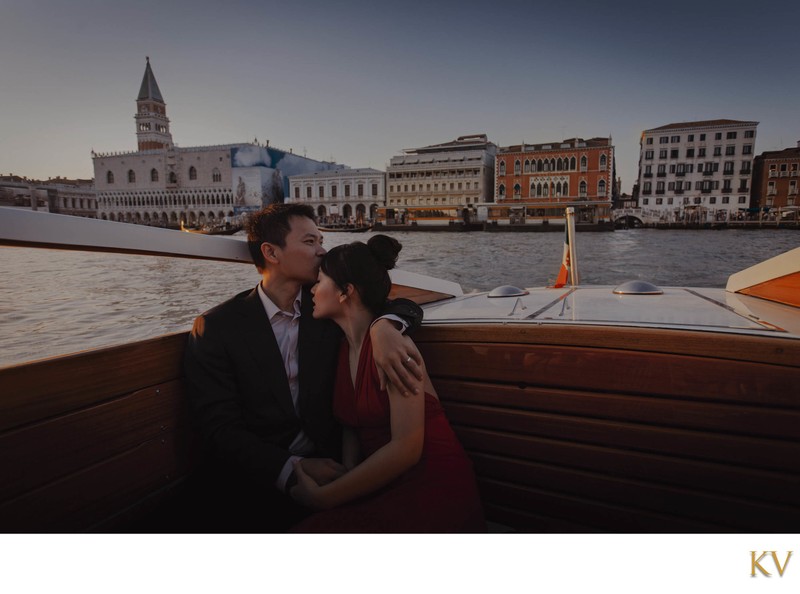 ---
The Hong Kong bride & groom enjoying the sunrise in Venice
Prague Portrait Studio

Weddings • Engagements • Pre Weddings • Portraits • Couples • Family • Corporate • Events • Branding

+420 776 069 384 • info@kurtvinion.com • Kurt Vinion © 2020

Keywords: atmospheric pre-weddings Venezia (42), love (329), sun flared (62), sunrise Venice photos (41), urban love stories (41), Venice (44), Venice Love Story photos (41), Venice pre-wedding photos (41), Venice sunrise pre weddings (41).