cinematic inspired portrait elegant couple Prague
Nothing like a romantic and very cold pre wedding portrait session in the winter months. Winona & Eric traveled over from Hong Kong to have their pre wedding portrait session with yours truly. We simply had a great time traveling around the city and taking in the many wonderful sites. Though we started late in the afternoon we concentrated on having a truly beautiful nite time portrait session. And as you can see Prague at night never disappoints. We did segue into a few indoor locations to warm up and to capture the atmosphere as well as the stunning architecture.
Though the weather was chilly Prague and especially my team did not disappoint. Thank you to Erik and Winona for choosing us here for your truly romantic pre wedding session.
On behalf of my team I wish you much love, happiness and future success in your new lives together as husband and wife.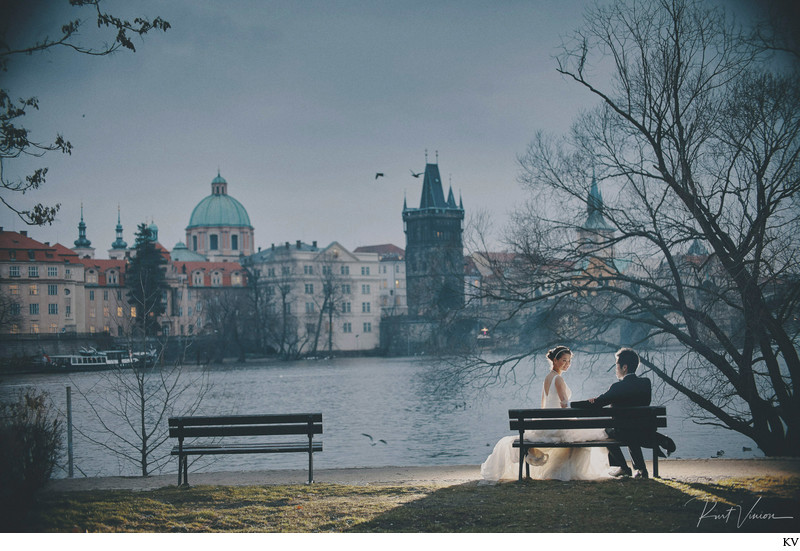 A vintage inspired Cinematic portrait of Winona & Eric (HK)
To see more of their collection you can visit their blog link here.
---
Winter Pre-weddings from Prague!
Prague Portrait Studio
Weddings • Engagements • Pre Weddings • Portraits • Couples • Family • Corporate • Events • Branding
+420 776 069 384 • info@kurtvinion.com • © 2020 Kurt Vinion
Introducing our newest site dedicated to Love Stories from Prague
Location: Josefská 42, 118 00 Malá Strana, Prague 1, Czech Republic.