lovers embrace secret garden sun set - Prague wedding
Golden Light Hour couple wedding photography in Prague.
Let's be honest, you spend so much money on buying the perfect dress, finding the right venue, traveling over, paying for the party favors and etc and etc, and at the end of the day the only memento you have left from your Prague wedding are the images. And then you realize that after looking through your photos that you really do not have anything that is truly you and your partner. Sure, you have the church photos, the group photos, the fun photos, the cake, the table decorations, the rings, but do you really have a really beautiful, mind blowing, professional portrait that captures how you two felt during that special day?
I say that as I have photographed countless Prague weddings where the wedding planners are focused on jamming many events (that you pay extra for), and busying up the timeline so that there is really not any valuable time between the two of you and your photographer - to create something truly unique for the two of you. Wouldn't you wish to have some truly intimate and beautiful images of you and your partner?
The very sweet Yana & Daniel decided to have just that. They knew what they wanted, their families and friends were ok with them taking off while we explored this enchanted city on their wedding day. And thankfully we had the right light, the right location (all to ourselves) and a few moments where these two simply just felt like the world stopped for a fleeting moment as the sun bathed them in that glorious light. Of all the images captured from their Prague wedding the ones that Yana & Daniel cherish the most - are the simple ones such as these captured at the Golden Hour in our secret Garden.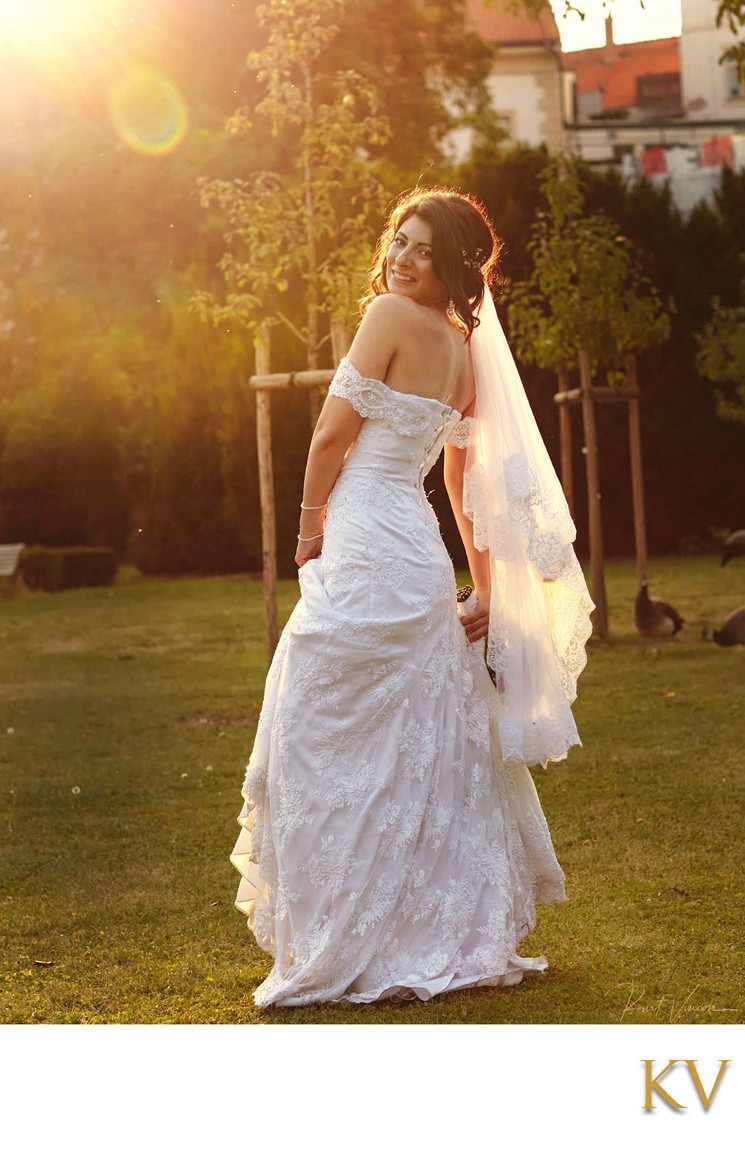 Because every bride deserves to have some beautiful Golden Hour Light portraits during their wedding day portrait session in Prague.
To view their wedding day collection of photos on our blog please click here









Location: Karluv most, Prague 11000, Czech Republic .

Keywords: golden light hour portraits (2), gorgeous couple (14), Love Story (136), lovers embrace, Prague weddings (239), wedded couple (10), wedding couple (3), wedding photographers Prague.