Happy wedding couple running across Charles Bridge
Hebe & Pierre had a list of wants: a sunrise, a sunset, multiple outfit changes, the Charles Bridge, Prague Castle, Riverside, garden, artistic natural styled portraits and a few traditional (posed) portraits during their session.
In short, they wanted it all and who am I to say no. So with the usual crew (Eliska, Cary, Kari & Zu) we provided just that – everything that you can imagine on your Prague pre wedding. And a beautiful reddish orange sky at sunrise that left all of us breathless. After many weeks of dull looking sunrises, we had a truly spectacular spectacle of mother nature providing us with a glorious palette of pinks, reds, oranges and blues. It was incredible and with our wonderful lighting crew we created some truly beautiful images of our couple.
After we captured them at the Charles Bridge we then proceeded to do what we always do: take a tour of this incredible city and visit as many places as possible. The idea is not to simply check off a list of places, but to explore interesting and unique locations that most couples would not have seen otherwise such as the Royal Garden, the riverside and of course those hidden gems of places only we know…
What I really enjoyed about capturing these two: how lovely they are as a couple, sweet, always smiling and of course a very hip and stylish couple – which makes the images look that much more amazing. And Hebe, what a beautiful lady she is too.
The following is a small sample of outrageously beautiful, kick ass, and beautiful pre wedding photos of a young couple in love, exploring Prague on a wonderful summer day and having a brilliant time doing it.
To Hebe & Pierre on behalf of the team, we wish you much love, happiness and future success in your lives together as husband and wife.
Hebe & Pierre run across the Charles Bridge during their pre wedding in Prague!
To see our blog entry on this wonderful couple and their collection of photos please click this link.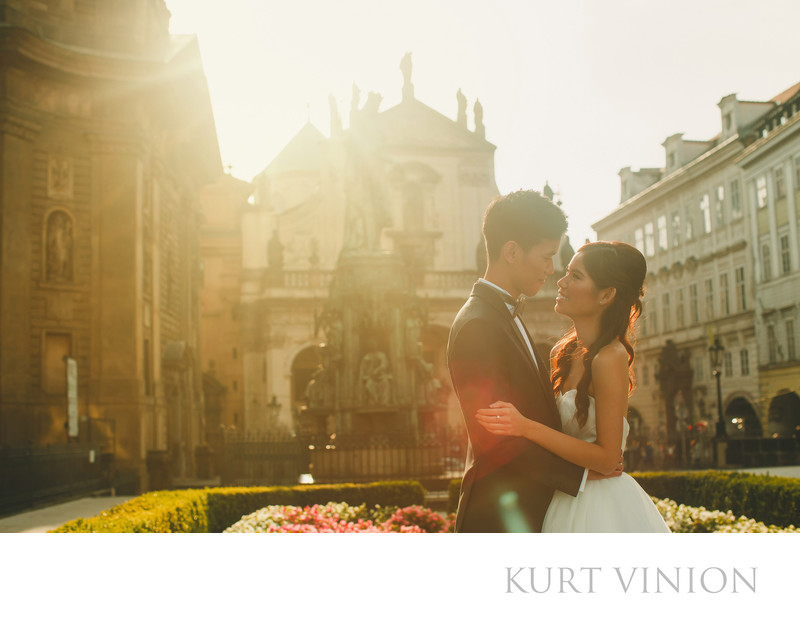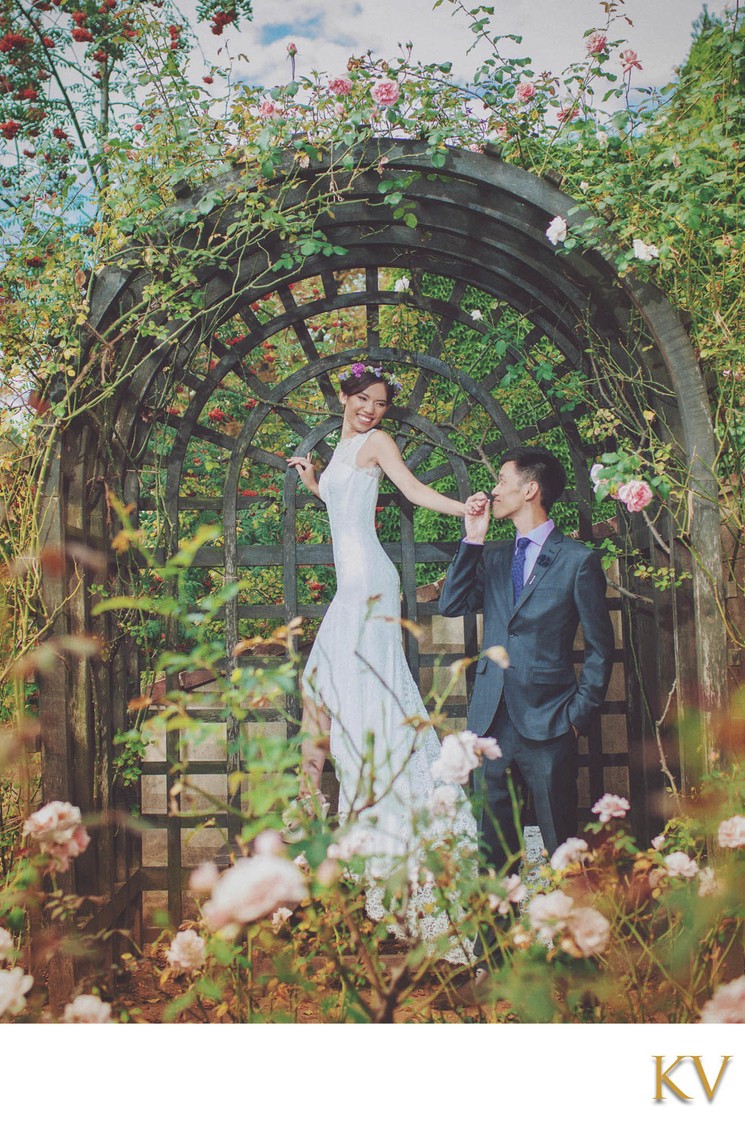 ---
Hong Kong bride & groom running across the Charles Bridge
Prague Portrait Studio

Weddings • Engagements • Pre Weddings • Portraits • Couples • Family • Corporate • Events • Branding

+420 776 069 384 • info@kurtvinion.com • © 2020 Kurt Vinion

Introducing our newest site dedicated to Love Stories from Prague

Location: Karlův most, 110 00 Praha 1, Czech Republic.

Keywords: Charles Bridge (132), Couple shoots (42), happy couples (12), Love Story photos (6), Prague pre wedding (9), Prague pre wedding portraits (5).