Sexy bride & groom enjoying the moment
A smiling bride Jess lets her veil blow in the wind, as her groom James pulls her towards him during their Prague wedding day celebration near the Rudolfinum.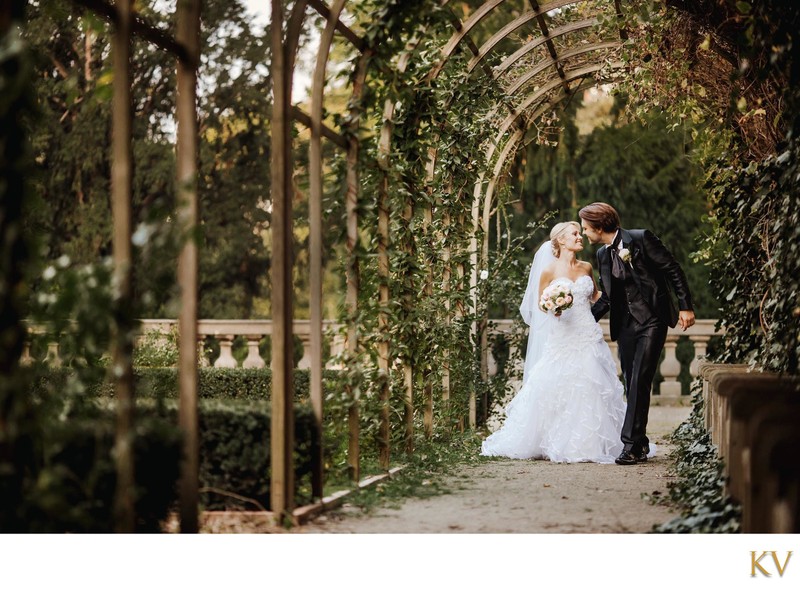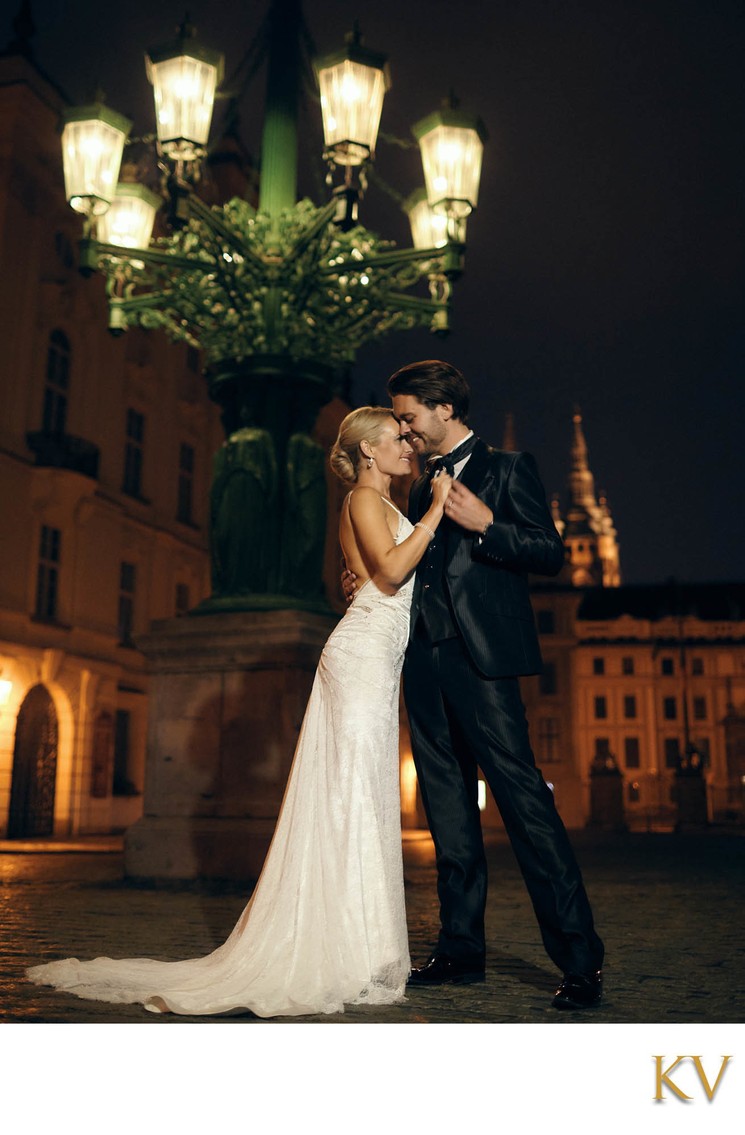 This sexy fun couple who traveled over from New Zealand really had the ultimate dream wedding in Prague. Choosing the Alchymist as their hotel truly lends itself to a wonderful and stylish backdrop – especially for bridal & broom portraits.
Their choice of wedding venue was the splendid 11th century Clementinum (Klementinum in Czech) complex which houses the incredible Baroque Mirror Chapel where they exchanged their vows in front of family & close friends.
Afterwards we enjoyed a walk through the center of Prague to capture the newlyweds enjoying the sites of this incredibly picturesque city. With the usual stops and also a few places away from the tourists the two of them had a wonderful time together exploring some of the gardens and cobblestone streets. We headed back to the Alchymist for a quick outfit change for the evening celebrations where family & friends were already sampling the local Czech beer – Pilsner Urquel (one of my favorites).
Even though the weather was raining Jess & James always envisioned having a quick session atop the cobblestones of the Charles Bridge and who can argue with that. So as the lightning flared across the skies and a patter of rain accompanied us we headed out for a truly romantic set of portraits first at Prague Castle and then atop the Charles Bridge.
To view our blog post on their wedding please visit this link.
---
Jess & James enjoying the time of their lives on their wedding day in Prague
Prague Portrait Studio

Weddings • Engagements • Pre Weddings • Portraits • Couples • Family • Corporate • Events • Branding

+420 776 069 384 • info@kurtvinion.com • © 2018 Kurt Vinion

Keywords: atmosphere (17), bride & groom (188), elegant couples (32), love (329), Rudolfinum (6), veil (6).