Experience what it is like to work with a boutique studio where everything is custom made and where every image is touched by the artist. Kurt Vinion photography is not only my brand it is my life's passion. Being invited to document your wedding is an honor and a privilege one that is never taken lightly. My photography is more than just a job and you are more than just a client.
See why 7 international wedding photographers have chosen Kurt Vinion Photography to capture the most important day of their lives.
---
a few comments from just some of the many wonderful couples I have had the honor of photographing:
Kurt, thank you so much for all of your help on our wedding day.
You are the best photographer a bride & groom could ask for.
Your relaxed and kind hearted nature made us both feel so comfortable on the day
and the lead up.
You captured some very special moments that Julia and I
will treasure forever.
Our album is AMAZING!
We have said it before and will say itagain
– You are the best!!!!!!
Julia & Sergio – Swiss & Italy
to view more testimonials please click here.
---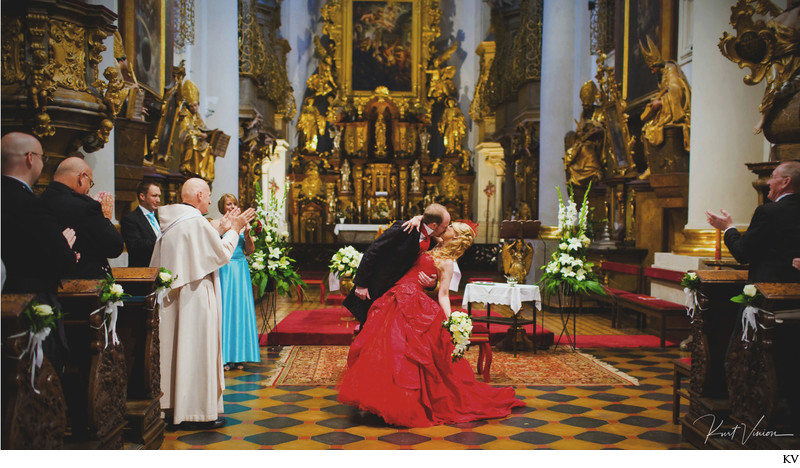 I just love them.
What I love most is that you have really captured the day and the way Andrew and I were feeling
and this
is priceless.
Sam (wedding photographer) & Andy - UK
to view more testimonials please click here.
---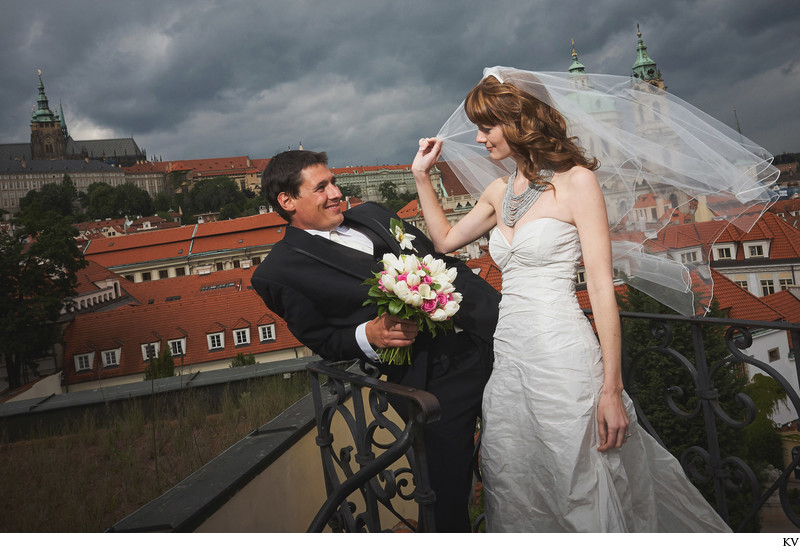 Kurt's work is more than capturing the beauty of an individual but
revealing the inner dynamic of a relationship.
After looking through the pictures, my husband and I can truly say,
Yeah... That's really us but more gorgeous!
Our friends and family were amazed by his work, that's including the photography savvy geeks
and seasoned graphic designers.
Carrie & Matt - USA
to view more testimonials please click here.
---
When it comes to capturing the happiest moments of your life, no one does it with more style and grace than Kurt Vinion. Based in Prague, international award-winning photojournalist Kurt Vinion specializes in capturing real, authentic moments that are brought back to life each and every time you view them. Photos that not only capture how fabulous you look, but capture those wonderful fun filled moments frozen in time. Kurt's style is to work quietly and unobtrusively: focusing on those real moments shared by the two of you and the joining of your families & friends. Kurt does not believe in art directing your wedding day - in fact, you should simply enjoy the most important day of your lives naturally and honestly. And no worries, if you wish to have some art directed - kick ass portraits that will wow your family & friends - Kurt can do that too!
Wedding photography & pre-weddings portraits & family & lifestyle photo sessions
in Prague by
American photographer Kurt Vinion
You can reach Kurt at the following:
GSM: +420 776 069 384 SKYPE: kurtvinion1
or please feel free to use our contact page to reach out to us by clicking here.
You can reach Kurt at the following:
GSM: +420 776 069 384 SKYPE: kurtvinion1
---
Prague wedding & pre-wedding portrait photographer available for your destination wedding and or pre wedding in Venice, Rome, Vienna and around Europe
Greetings my name is Kurt Vinion, I am a Prague based destination wedding photographer who focuses on capturing & creating timeless, artistic and elegant weddings and pre wedding photography for discerning clients all around Europe.
My approach to wedding photography:
to let your wedding day unfold naturally while I capture those beautiful moments that will be cherished for a lifetime if not generations. Truth is, I am not a fan of taking over or 'art directing' ones' wedding day. In fact, I think this is a disservice to couples who should simply enjoy themselves with their family & friends and not feel like they are in a production that centers around the photography. Simply put, ones' wedding day is a rare moment in time where two people and their families join together and there will be lots of laughter, smiles, funny moments and those are the real moments that will truly be cherished. I do realize that for many couples having a fantastic art directed series of portraits are quite important and I will definitely create those images for you - if you desire and you have time during your wedding day.
In addition, I am sought out by many couples from around the world who demand the very best in pre wedding portraits. So no worries, if you wish to have magazine styled portrait session or a very stylized night session myself and my team of professionals can create this for you as well.
I have been a wedding & portrait photographer since 2007 when a former colleague and friend demanded that I fly half way around the world to capture her beautiful wedding day in San Diego. At the time, having a reportage photographer at one's wedding was a novelty as wedding photography back then was quite conservative. A few weeks after returning to Berlin (where I was working at the time capturing celebrities for Getty Images and Wire Image) I was asked by a another friend if I would cover his wedding in Italy. Both of these weddings were incredible experiences and since then I have been hooked. As I feel that my style of wedding photography is still evolving it is hard to say exactly what style it really is. In essence it is a combination of photojournalism, product photography, magazine styled portraits and editorial all mixed in one. And no worries, as I regularly work in Ireland I am very experienced with creating family & group photos – some of which have over 250 people in them. Since moving back to Prague in 2008, I have focused entirely on weddings and portraits and have photographed hundreds of weddings & pre wedding portrait sessions worldwide.
People often ask how is is that a successful photojournalist crosses over to weddings and portraits? The truth is, after working very hard as a photojournalist around the world and missing out on my children and family time, I was looking for a new change and new direction in my photography – one where giving back and yes, capturing beautiful, happy people was more rewarding than capturing the misery associated with reportage and documentary work. Simply put, capturing weddings in a modern, yet beautiful and artistic style truly invigorates me and at the end of the day seeing the smile and the look on the brides faces when they see a hand full of images captured just moments before is simply priceless. My clients come from around the world for their pre wedding & engagement sessions and I have been asked several times to travel to their home countries to capture their wedding day as well.
Brides often ask me about awards – the truth is, I rarely enter contests. When I was working as a photojournalist I won some of the biggest prizes in photojournalism including two 1st Places in The Best of Photojournalism as well as a hand full of Czech Press Photos as well as a very highly coveted Sports Photographer of the Year awarded. Yet the biggest prize I have ever received: being told by a lovely lady who runs an orphanage in Kiev that my reportage was the reason why Americans were adopting children from her orphanage. Truth is, there is no award that can ever top this and knowing that my work was able to make a difference in these children's lives is simply priceless.
Though I am based in Prague I have photographed weddings at nearly every venue in Prague as well as many castles, chateaus located throughout the Czech Republic. My Prague weddings draw brides and grooms from around the world in addition to several high profile Czech weddings. For those who are coming in from outside of the Czech Republic, a virtual meeting over Skype where we can discuss your ideas, your locations the timelines as well as recommendations on honest and ethical wedding planners can be easily arranged. Whether we discuss your ideas over Skype, email or a simple phone call, I am here to assist you in any way. Additionally, as the only American professional photographer in Prague who has been here since 2007 I would be quite happy to offer my insight as well as assist you in providing more information to make your wedding day go that much smoother. I can also assist you in creating a timeline for your wedding day, as well as assist you in the number of hours you may need as well as discuss your formal list for those all too important family & group photos.


Wedding & pre wedding & engagement pricing
Contact us today for our current pricing and any special offers we may have.
---
Why you should hire your wedding photographer directly without relying on the Prague wedding planners
The truth is you can save anywhere from 15-33% when you hire your professional photographer directly without going through a Prague wedding planner or wedding planning agency. This also applies to the hair stylists, makeup artists and videographers.
Nothing against those wonderful agencies - but this 'pay to play' policy is not only dishonest & unfair but highly unethical.
Rest assured when you hire me for your destination wedding I will be there for you and will assist you in any way. After all you deserve the very best when it comes to your destination wedding in Prague!
So no stress, no ego, just beautiful, professional results each and every time. That is my promise to you!