Your wedding day will be one of the most important days of your life.
It will be full of emotions and unforgettable moments
and then it will be over in a blink of an eye.
The most important memento of your wedding day
are your photos.
I want you to relive that momentous day,
with all of those special moments.
Moments that not only show how great you look
but more importantly - capture beautifully what you were feeling.
And yes, those funny, wonderful moments shared between you and your family & friends.
My hope is that when you look back on this special time in your life
and at these incredible photos
when you looked your absolute best,

when your family & friends came together to celebrate you,
that you are able to relive those beautiful moments
over and over again.
--
Experience Award-winning wedding photography by
American photographer Kurt Vinion,
Est 2008 in Prague.
---
For a limited time only
Prague Elopement Wedding Package + RedLeafPhoto Book 999 EUR
perfect for couples having an elopement wedding and
wish to have a fantastic portrait session
--
up to 4 hours of continuous photography
with Kurt Vinion & his lighting technician
a designer 30x23 cm (12x9 inches) lay flat book
15 spreads featuring your favorite wedding photos
three different cover options: Royal, Crystal and Scandinavia
high-quality photo printing (chemical process)
you have the final say over the look and design of your book
(up to 3 free revisions in design and image selections)
--
To view our RedLeafPhoto Book options please visit this link
shipping and handing of all products is extra
this offer is not valid outside of Prague
it is possible to upgrade this book with additional spreads for an additional fee
as well as upgrade to a new line of book - fees will be agreed in advance
---
What kind of wedding coverage do you really wish to have?
Each wedding is a unique experience. As such it is hard to throw out a single price point as there are simply too many variables involved. For example many young couples today are choosing to have a highlights package of their wedding coverage and a fantastic portrait session showcased in a specially created wedding book.
This approach focuses on capturing the beautiful moments shared between the two of you in an artistic and creative way. Naturally you should also have some wonderful details that capture the atmosphere - after all you would not have chosen Prague if this did not matter to you. Usually the coverage starts just before your arrival to the wedding venue and proceeds from there covering the ceremony, the many details (time allowing) and then a few hours of portraits. This kind of service is ideal for couples having a simple elopement wedding or a very small & intimate wedding. The end result - a beautiful designer book showcasing only the most beautiful moments experienced between the two of you.
For other couples, they desire the more traditional approach: where every element; from the bridal preparation, groom preparation, ring & bling details, wedding venue details, departure & arrival, ceremony, groups & family portraits, reception, on-location portrait session (couple only), arrival and introduction of 'Mr & Mrs', reception, dinner, cake cutting, dancing and (if time is allowed) a small romantic stylized night time portrait session. In short, everything that happens during your wedding day is presented to you as a large collection of beautifully curated images. This has been the norm in wedding photography over the last 10-20 years. Clearly with this much work the investment is considerably higher. For couples who are having big, expensive weddings this is still the norm and having a large book to showcase it goes without saying.
It truly is important to ask what do you really want from your wedding coverage?
With this in mind I will be offering two tiers of wedding coverage based on your input, your desires and your needs. Of course everyone has a budget so please do not feel shy about telling me at the very beginning as this would save us both time.
You can select from one of my pre made collections or I can tailor a package for you - but first I really need to know; what kind of wedding coverage do you really wish to have?
All of my collections come complete with the digital collection of high resolution, edited images, that are lovingly created, an online gallery (to select your images for your wedding book) and full copyright ( or print rights ) to the images in your collection.
Naturally I would be delighted to create a beautiful bespoke wedding book that you will be proud of and cherish for a lifetime. All of our book suppliers have been carefully selected for their craftsmanship and quality materials.
If you are still unclear about your needs, feel free to contact me. I would enjoy hearing more about your wishes and desires. After all every couple and their wedding day is a unique experience.
---
Client Raves
Wishing to read what my previous clients have said about their experiences?
Please click this link.
A final word for our savvy brides
International couples coming to Prague for their destination weddings generally save anywhere from 15-30% off of the wedding planners markup by hiring their wedding photographer directly.
A final word: if your wedding agency says that they represent me - please let me know. Truth is, I am very selective about which agencies in Prague I work with.

Press
For the year 2018 Kurt Vinion has been named one of the
TOP International Wedding Photographers
by the WPJA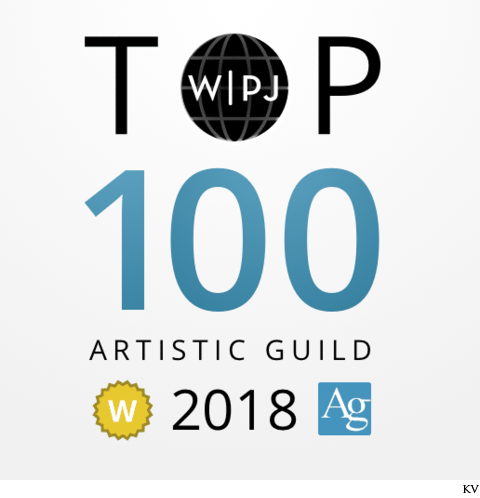 Prague wedding photography 2019 pricing