Bride hits Groom with snowball to face Prague
Prague wedding photo: as musicians perform their song, T+R dance under the Astronomical Clock during their winter wedding in Prague Old Town Hall.
A very sweet couple who dreamed of traveling to Prague to marry. Russel's grandfather left Czechoslovakia as a young man with a single suitcase and ended up in Canada.Many years later Russell and his wonderful fiancee Tabitha returned to Prague to marry with his grandfathers suitcase in hand. It was a very simple, beautiful ceremony and afterwards musicians performed their song as they danced underneath the Astronomical Clock on a very cold winter day.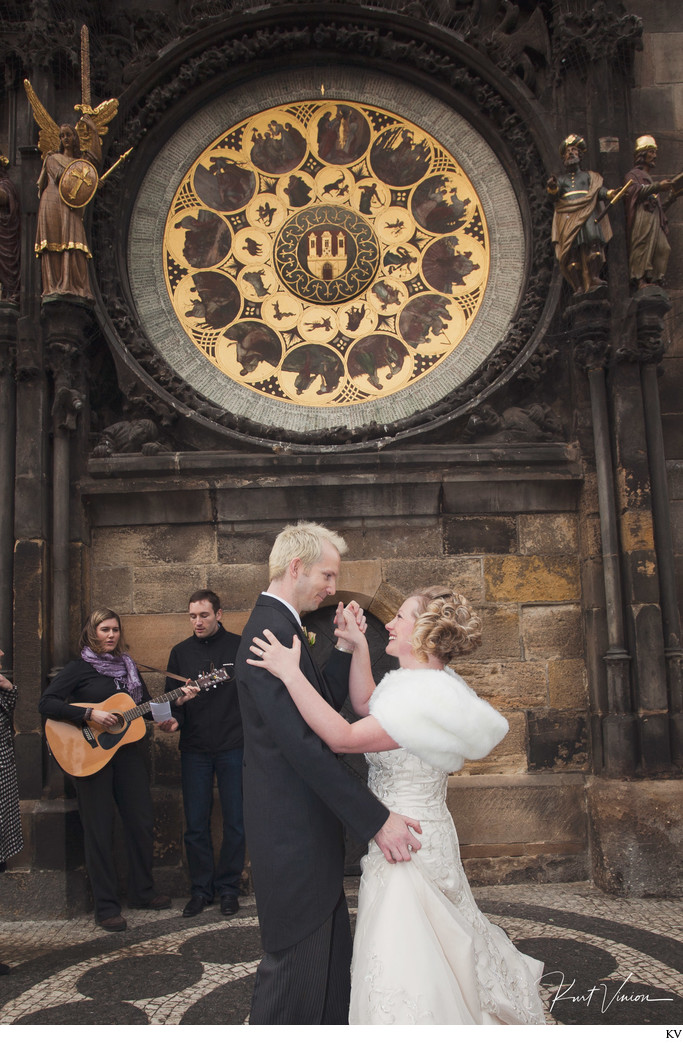 Keywords: Bride (81), elopements (6), funny moments Prague weddings (6), groom (6), snowball (3), winter weddings (12).