2 men kiss atop the Charles Bridge with their dog
Graham (l) & Wayne (r) are two very nice guys who have gone through a lot of personal hardships in their lives. In fact, Graham lost a leg while serving in Iraq and to say that he has had many battles is an understatement. Yet, he still keeps on smiling with that killer grin and has a wonderfully positive outlook on life. Being a military brat and seeing first hand how life can be extremely hard for our vets, I was especially keen to share this beautiful city with these two gentlemen as they really were truly fantastic to be around.
Having visiting Prague previously and fallen in love with its incredible architecture and vibe, Graham decided that sharing this incredible city with the love of his life was a once in a lifetime chance he had to undertake. Traveling over from San Francisco and with their small dog in tow (she travels everywhere these two go) this was a post wedding portrait session as a gift for Wayne.
On the day of their session the city was bathed in a golden light that highlighted the many spires against the glimmering sunlight. We started our session at Petrin Hill – a Prague favorite for lovers who always engage in the ritual kiss underneath the Cherry Blossom Trees. Afterwards we took in a leisurely stroll around some of the more visually stunning locations in the city, but there was one final decision. Where to go for the final location of these two together? The answer: the world famous Charles Bridge at sunset.
To say that it was a magical, wonderful, unforgettable evening is an understatement. I must say that I am really quite fond of these two and was quite happy to share and capture this small, moment in their lives together.
To Graham & Wayne, I wish you both much love, happiness and success in your lives together and I look forward to catching up with you both on your return to Prague.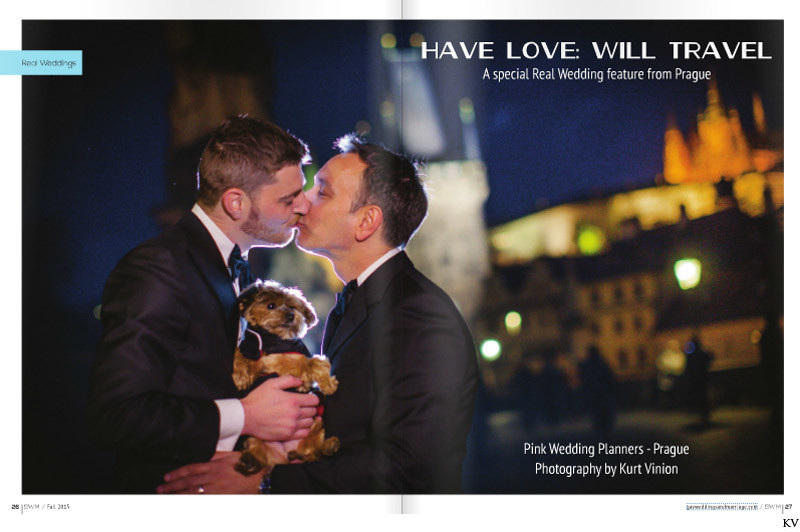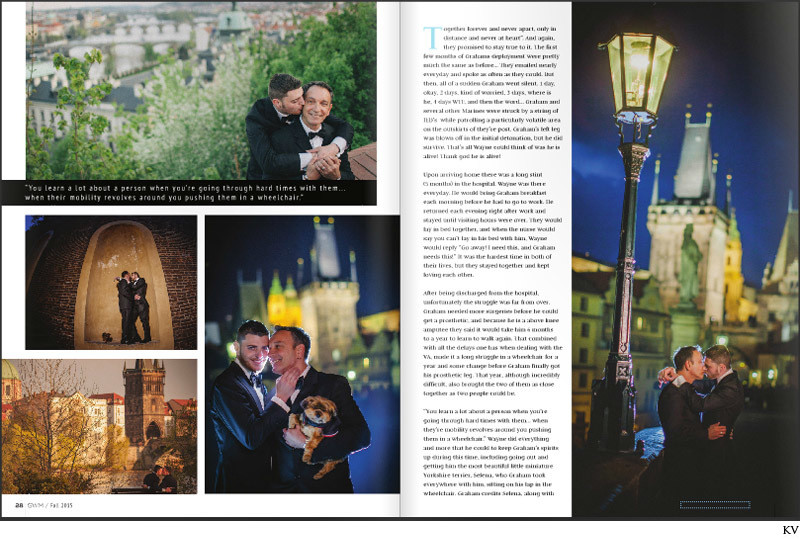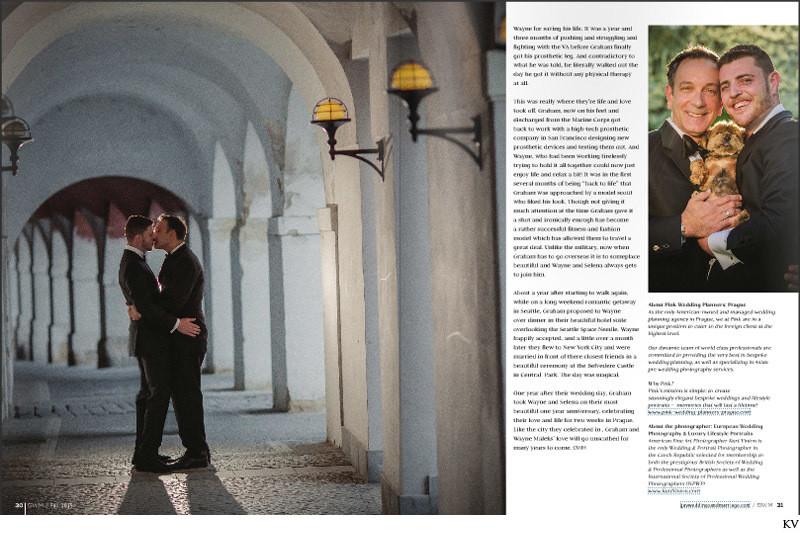 ---
Prague Couples Shoots
Prague Portrait Studio

Weddings • Engagements • Pre Weddings • Portraits • Couples • Family • Corporate • Events • Branding

+420 776 069 384 • info@kurtvinion.com • © 2020 Kurt Vinion

Location: Charles Bridge.

Keywords: gay couples (4), gay friendly photographers Prague (17), Gay Weddings Magazine Feature (4), lifestyle portrait photographer Prague (19).