Jamie & Aaron Prague Engagement Photo Session photo 1
The very fun & sexy Jamie & Aaron (USA) who traveled to Prague for the first time for a very laid back engagement session. Though the weather was not great (ok, it was just gray and a bit drizzly) it did not stop us from having a great time - in fact the weather kept many of the usual tourists away making for a more intimate session.
They explored the many cobblestone streets of Mala Strana & Prague Castle; they laughed, danced, kissed (more than a few times) and had a wonderful time - all the while being photographed. At the end of the day - they had an unforgettable collection of new memories that they will cherish for the rest of their lives.
Presented here are a few of their favorite images captured during that unforgettable morning when the city was their background to their love story.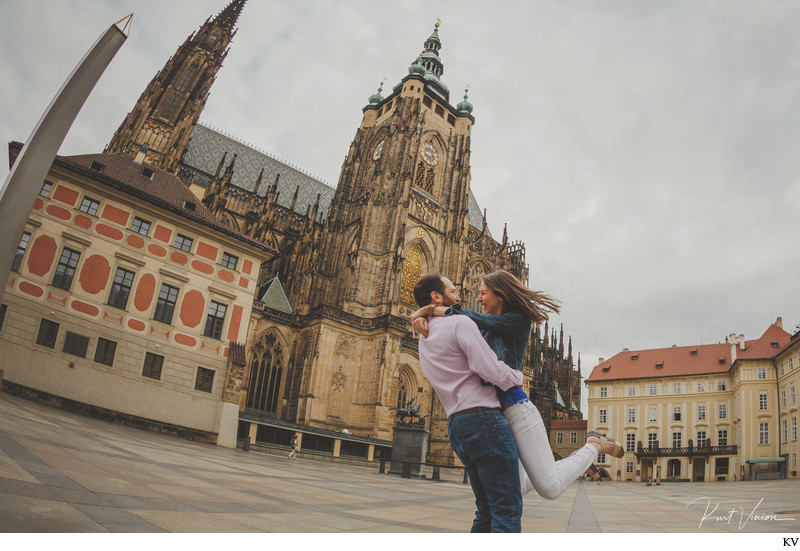 Keywords: couple in love (60), engaged couple (468), Love Story (531), Prague engagement photo (3), Prague photos (237), she said yes (126).