fog surrounds romantic couple Charles Bridge Prague pix
Yes ladies that is indeed a Berta dress worn by one of America's top wedding photographers Sherri Barber King. Pictured as she and her husband Matt have one of those very dreamy, foggy, gas lamp night time portraits - on the Charles Bridge. Sherri & Matt had one of those unforgettable made for tv wedding featuring the absolute best. Unfortunately for me I was already booked and could not be at their wedding. On a wonderful summer day we headed out for a sunrise session and simply rocked their post wedding session. When you are photographing one of the top wedding photographers from the US you really must create something inspiring and magical - and we did just that.
A pre sunrise post wedding featuring Sherri & Matt beautifully photographed in Prague!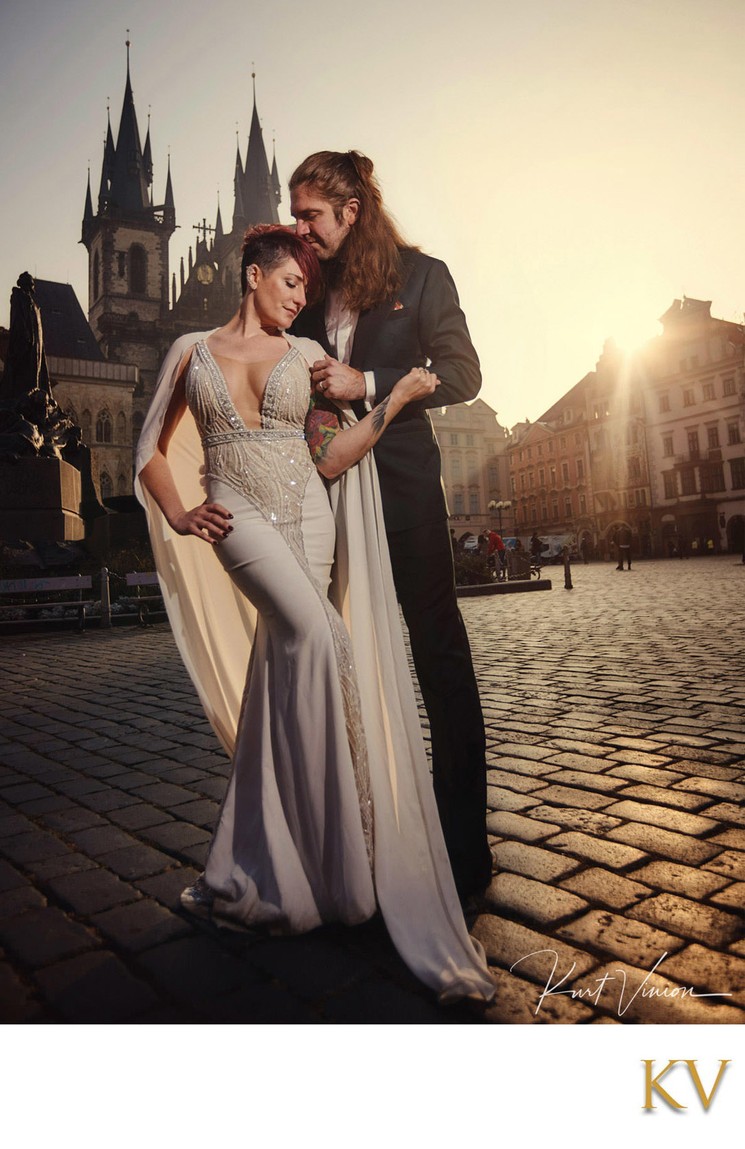 ---
Prague Anniversary & Post Wedding Portrait Photographer

Prague Portrait Studio

Weddings • Engagements • Pre Weddings • Portraits • Couples • Family • Corporate • Events • Branding

+420 776 069 384 • info@kurtvinion.com • © 2020 Kurt Vinion

Location: Karluv most, Prague 11000, Czech Republic.

Keywords: Berta dress (60), Czech Republic engagement photographer (3), engagement photographers Prague (45), foggy Prague (12), Kurt Vinion (309), Prague (654), Prague weddings (594).