Bridal portrait UK Wedding Photographer Sam Hook
Magazine profile I Real LifeWeddings I Sam & Andy
The fabulous, gorgeous and moment filled wedding of Samantha (https://samanthahook.co.uk) & Andy who married here in Prague at the Church of St. Thomas in Mala Strana followed by a river cruise and a beautiful & intimate dinner at the Alchymist Nova Costa. When you photograph the wedding of a fellow wedding photographer - especially one who is as talented as Samantha you must really bring your 'A Game'. Sam's photography is always an inspiration and her styled sessions are gorgeous.
The portrait was captured at the Aria and I love the film like quality of this portrait.
Not only did they have a stunning wedding it was also featured in Real Life Weddings - and presented here are the layouts.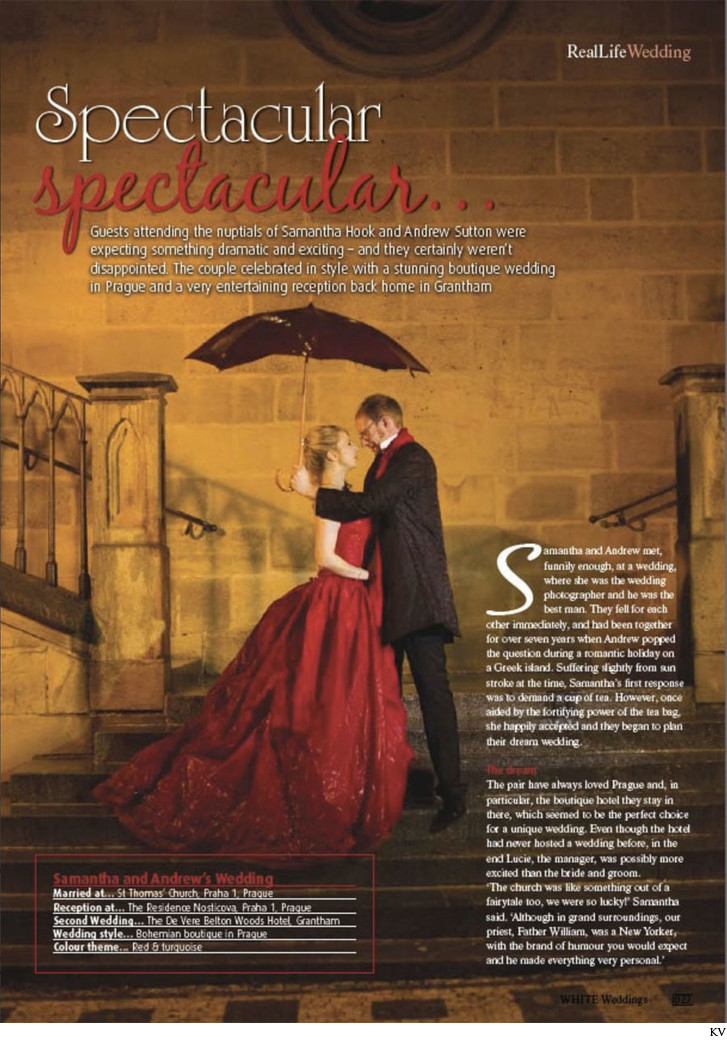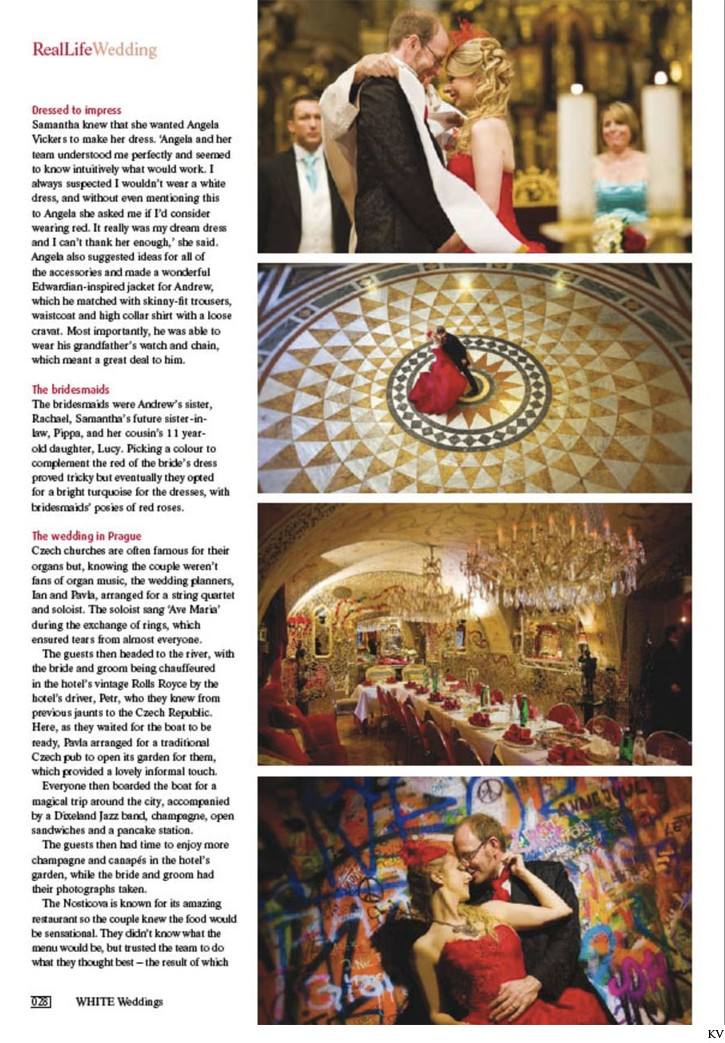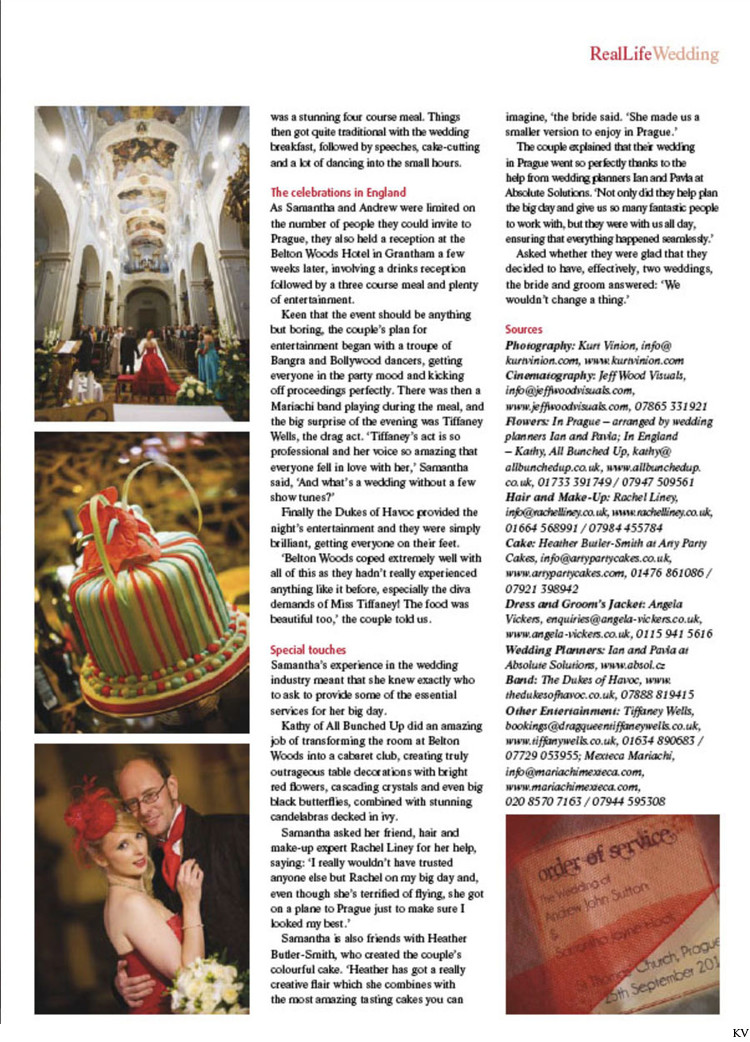 Keywords: Alchymist Hotel (3), Bride (75), Prague weddings (693), red wedding dress (9), UK wedding photographer (3).