Capturing love stories & creating art since 2008 by American photographer Kurt Vinion
8 wedding & portrait photographers from around the world have chosen Kurt to capture their most important days
--
Investment
Prague Elopement
1200 EUR (all inclusive)
4 hours of coverage
planning consultation throughout
200+ high resolution images
color and B&W edits + print release
2 Signature Art Pieces**
private online gallery to share with family & friends
For our truly adventurous couples you may upgrade your session to have a Sunrise (or a pre Sunrise up to 90 minutes before) portrait session for 200 EUR
These special sessions typically are 3 hours for the am portrait session + 1 hour for the wedding ceremony
**portraits selected by you will be artistically recreated at the artists discretion - see above image to get an idea of our art pieces
Prague only
Customization
Additional hour of wedding day coverage - 300 EUR
Highlights video of your wedding & portrait session
Designer wedding albums
USB drive
---
GOLD COLLECTION
2600 EUR (all inclusive)
8 hours of coverage
planning consultation throughout
400+ high resolution images
color and B&W edits + print release
4 Signature Art Pieces*
private online gallery to share with family & friends
100 EUR discount for our DreamBooks
*portraits selected by you will be artistically recreated at the artists discretion - see above Charles Bridge image to get an idea of our art pieces
Customization
Additional hours of coverage
Same-day slideshow
Engagement Session
Designer wedding albums
Bespoke portfolio box with a collection of matted images
Highlights video
coverage outside of Prague possible
USB drive
Travel fees may apply for all packages over 100miles from Prague.
---
PLATINUM COLLECTION
3800 EUR (all inclusive)
12 hours of coverage

planning consultation throughout
600+high resolution images
color and B&W edits + print release
6 Signature Art Pieces*
private online gallery to share with family & friends
200 EUR discount for our DreamBooks
*portraits selected by you will be artistically recreated at the artists discretion
Customization
Additional hours of coverage
Same-day slideshow
Engagement Session
Designer wedding albums
Bespoke portfolio box with a collection of matted images
Highlights video
coverage outside of Prague possible
USB drive
Travel fees may apply for all packages after 100miles from Prague.
Want to create your own custom package with less or more hours, or with Add-On Items?
No problem email us at: info@kurtvinion.com to discuss
---


FAQ's
How can we reserve our date?
Once you have sent your inquiry via our Contact Form and we have discussed your date and events, and you've decide to book us, we will send you a contract for you to review and sign. You will need to reserve your date with a 50% non-refundable retainer fee which will be deducted from your final balance. The last payment will be 1 month before your wedding date - though in some situations we can also receive the final payment on the day of. This is standard with photographers and nothing to worry about.
Our wedding planner does not recommend you - any reason why not?
Great question. Truth is, in 2010 I simply had to change my business strategy one that does not rely on local wedding planners. At the time I was paying only 15% commission and was told by 2 of the largest wedding agencies in Prague that I needed to pay more (up to 33% in one agencies case) if I was to continue working with them. This pay to play scheme is fantastic for the agencies but it is seriously detrimental if you are running a legitimate full-time photography business. I am recommended by many wonderful agencies around the world and yes a few here - who value my hard work, my vision, professionalism and my attentiveness to my clients needs. But don't take my work for it, you can read some of my clients testimonials here.
Do you shoot destination weddings?
Absolutely! I have photographed weddings in: Austria, China, Czech Republic, England, Germany, Greece, Ireland, Italy, Malta, N. Ireland, Poland, Slovakia, Slovenia and yes, several states in the United States.
How many images do you deliver?
There are many factors that will affect the amount of images delivered. This depends on how many hours you have booked us for, how much detail you have as far as decor and different events you have during the reception. But usually for an 8 hour wedding it is 400+ digital images.
We've never done any photos together and we are really awkward in front of the camera, will our photos still end up looking awesome like the rest of your portfolio?
Our portfolio consists of real couples – there are no models in our portfolio. Our first job is to make sure you feel comfortable with each other in front of the camera. We will prompt and direct you in order to get those wonderful candid and relaxed looks. And no worries, I can be pretty corny so joking around with you to get your 'real laugh', is a part of the process. By the end of it, you will feel great about your photos and have a different perspective on working with a professional photographer.
What do you shoot with and do you bring your own lighting equipment?
I shoot Canon and full frame cameras and have a back up for my backups (hence my lighting guy who is also carrying a full kit of backup gear). Fast lenses from Canon (14, 24, 35, 50, 85, 135, 70-200) and we use video lights and speedlites when we need to in dark lighting situations. Although having great equipment is important, we pride ourselves in the ability to concentrate on each couple and help them get comfortable in order to achieve those great results!
Will I get a video of the full ceremony?
No, unless you have upgraded your package to include a video package. Please keep in mind that there are two kinds of videographers; those who shoot reportages and those who also will wish to create a highlights video where they are art directing and will need valuable one on one time with the two of you. The key is to understand what kind of video you wish to have. We can also assist you in finding the perfect match for your wedding day video needs as we have worked with nearly every reputable videographer in Prague.
---
No wedding is complete without having a designer fine art wedding book!
To see a small sample of our online collection please click here.


---
Client Raves
Wishing to read what my previous clients have said about their experiences?
Please click this link.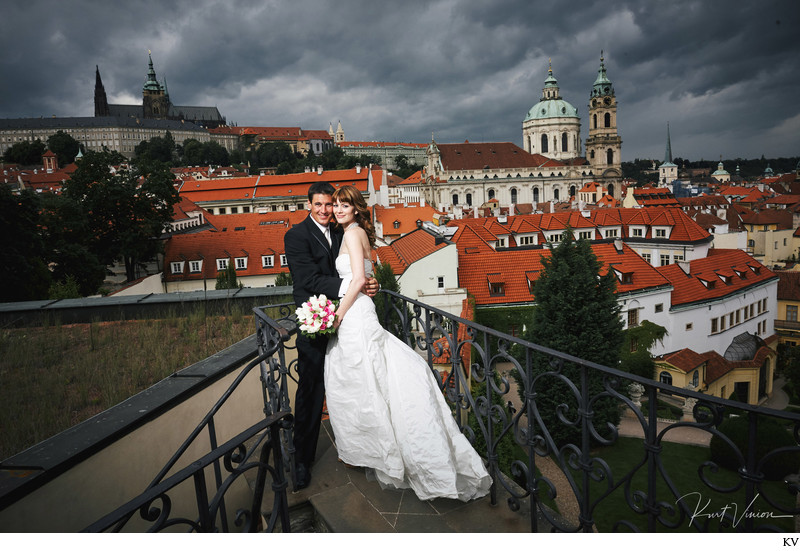 Carrie & Matt (USA)
Kurt's work is more than capturing the beauty of an individual but revealing the inner dynamic of a relationship. After looking through the pictures, my husband and I can truly say,Yeah...That's really us but more gorgeous!
Our friends and family were amazed by his work, that's including the photography savvy geeks and seasoned graphic designers.
You Rock Kurt!
Sam (wedding photographer) & Andy (UK)
I must be honest and say there is no way I can in any way critique the images as perhaps I am too emotionally involved.
I just love them. What I love most is that you have really captured the day and the way Andrew and I were feeling
and this is priceless!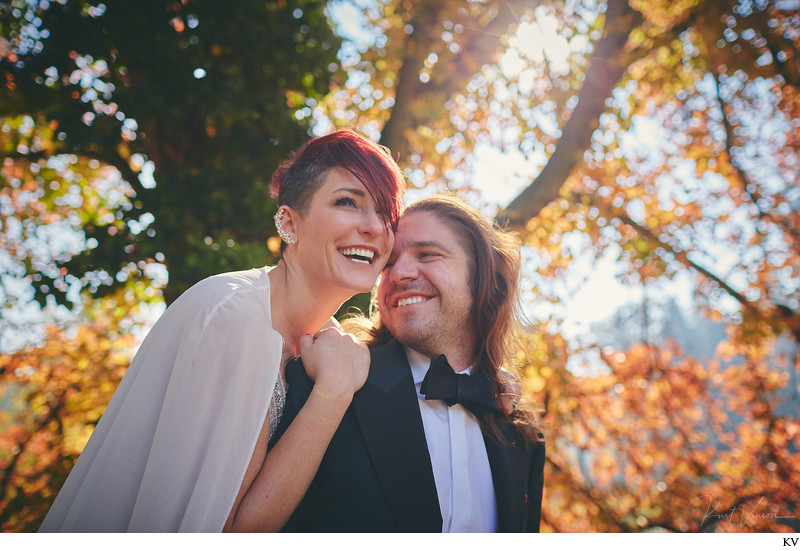 Sherri (wedding photographer) & Matt
Kurt is an astounding photographer and is one of the best in the world. I highly recommend him as he was also my wedding photographer and I admire him greatly in my profession as a photographer as well.
Kurt is the best of the best!
---
Press
For the year 2018 Kurt Vinion has been named one of the
TOP International Wedding Photographers
by the WPJA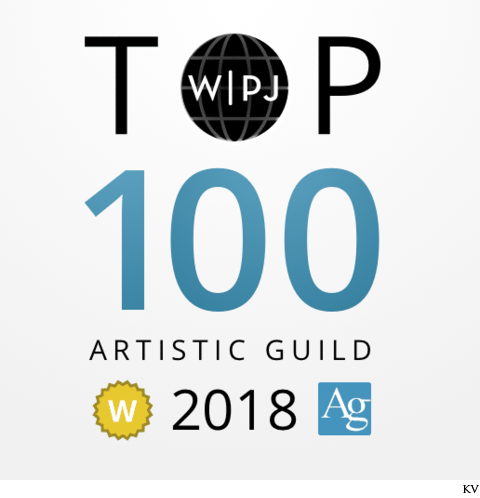 To see my WPJA details (as well as some of the award-winning images) please click this link.