Our individually designed and hand crafted DreamBook Sets
Because you deserve the very best!



Wether you prefer the modern feel of Textiles & Velvet & Suede in colors of your choice
or a sleek modern look we have the right collection for you.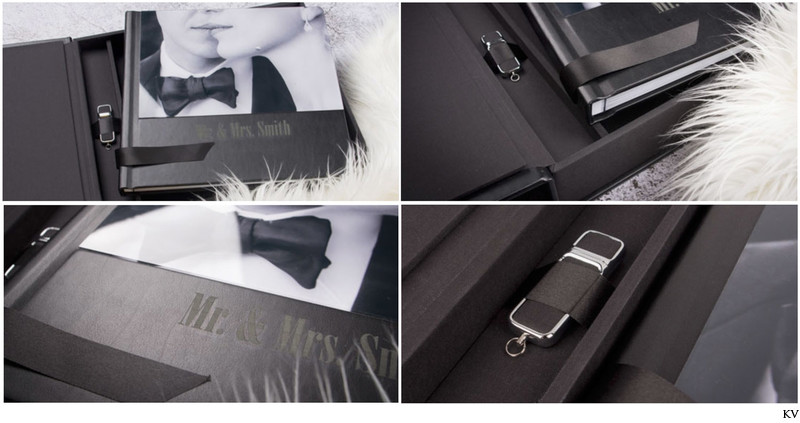 Complete DreamBook Set with book, flash drive and matching stylish box.



Our very popular and truly gorgeous White Lady DreamBooks pictured above.
Our beautiful hard cover (Textile, Eco leather or Duo), lay flat (no crease) art books specially designed in house featuring your wedding or portrait session.
These very stylish books will look fantastic on your coffee table and will be cherished for a lifetime to come. For our discerning couples who wish to have a truly art book created of their portrait session we can include 1 or 2 layouts featuring beautiful fine art photos of Prague landmarks as as part of your design.
All books are created with your input so that everything is exactly as you wish. You can order additional spreads or upgrade your book with special covers.
20 x 20 (8x8") books start out at 20,000 CZK*
30 x 30 (12x12") books start out at 25,000 CZK*
Prices for the complete set (designer book, photo box (7 different color patterns to chose from) and USB are as follows:
20 x 20 (8x8") books start out at 23,000 CZK*
30 x 30 (12x12") books start out at 28,000 CZK*
Hand-crafted in Europe

Canon DreamLabo 5000 4K quality

Ultra high-quality inkjet technology featuring a fortified 7-dye ink and 2400 DPI

this means smother gradations, the most faithful colors, and natural skin tones

Black and white prints look more natural thanks to the additional grey ink

Superb DramBooks with a lay-flat binding allowing panoramic pictures across the pages

10 spreads (extra spreads can be ordered 500 CZK per spread)

your choice of three different Cover Substrates: Textile (26 different color options), Eco-Leather (22 different color options), and Duo (14 different color options)

with 2 different formats and up to 5 different cut-out window patterns.
Still not sure what options are best? No worries we can happily come up with a few suggestions based on your likes.

*shipping and handling of products are not included in the price - overnight delivery may not be possible
all prices quoted include tax
---
RedLeafPhoto Books
12,500 CZK (550 EUR) Special Sale Price
the perfect book for your portrait session
Simplicity at it's finest and at a wonderful price point. You can select your favorite 20-24 images for a very clean, modern and tight edit or you can chose up to 60 images (maximum) the cover style & color and we do all the rest. No stress, no fuss. Just beautiful results.
30x23 cm (12x9 inches).

three different cover: Royal, Crystal and Scandinavia

high-quality photo printing (chemical process)

10-11 spreads (perfect for up to 20-24 images)

additional spreads can be ordered for 500 CZK per spread

designed with your input (up to 3 free revisions)

Shipping and handling is via registered mail and billed extra
If these books or styles are not to your liking - no worries we have a massive catalog of book options you can peruse at your leisure.
We also work with Queensberry the world's best wedding books and would be quite happy to create a stunning Queensberry book for you!