Blue heart shape for the anniversary couple
These two had a truly beautiful castle wedding outside of Vienna. A year later they wanted more photos and so on a day last summer we headed out to create a very special anniversary portrait session.
Though the session started off well, it quickly clouded up and then - it rained. Actually it poured down with rain so much so that literally everyone disappeared. Instead of cancelling the session this sexy couple said 'we love the rain!' And so an amazing collection of portraits of this elegantly dressed, sophisticated couple was captured as they splashed around in the rain. In addition to that photo we also created this very unique smoke grenade photo that they absolutely loved too.
Creative, artistic, bespoke post weddings & anniversary photos from Prague!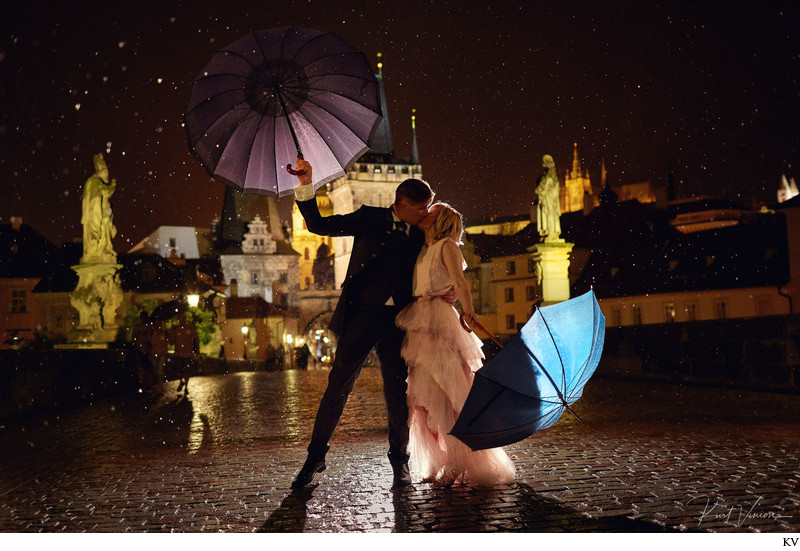 Interested in a luxurious bespoke photography experience from your Prague visit?
Have questions about a possible session with yours truly? You can read more information about our sessions by visiting our very popular FAQ page devoted to portraits.

Keywords: Anniversary photo session (6), blue (4), creative portraits (2), elegant couple (12), luxury post weddings (5), night time (6), portrait photographer (3), post weddings (4), Prague (361), smoke.