A Wedding at The Peninsula Hong Kong
As a wedding photographer I am always humbled when I am asked to travel to a destination wedding. Venues in castles in Italy, or historic villas in Rome always leave me speechless. But this wedding in Hong Kong set a new standard. Was it lavish? Absolutley! Was it over the top? Not at all. In fact, it was perfect!
It was also one of the most beautiful weddings, full of happiness, laughter, and love for the gorgeous bride Helen and her always smiling husband CY and their lucky guests. Their wedding ceremony took place under a stunning floral arch atop the Sun Terrace with its magnificent views of Hong Kong's iconic skyline. CY really went out to create an unforgettable wedding day for his young bride Helen at the historic Peninsula.
After their beautiful wedding, he brought together 250 guests to celebrate in style at the Hotel Intercontinental. A very fun affair with famous live acts and the most incredible food and wine that went late into the night.
What amazes me about this wedding? How wonderful everyone was - from the hotel managers (who confided to me the costs to rent the ballroom and decorate it) to the wedding planners and to everyone involved - it was on a level that I am rarely accustomed to. But the best part: listening to CY tell me his life story on how he came from literlaly nothing, built himself up and met the young vivacious woman of his dreams and yes, married her.
If you are considering marrying in Hong Kong or marrying at either The Peninsula Hotel or the Hotel Intercontinental - I would be quite happy to speak with you about your wishes, desires and the kind of imagery I can create for you.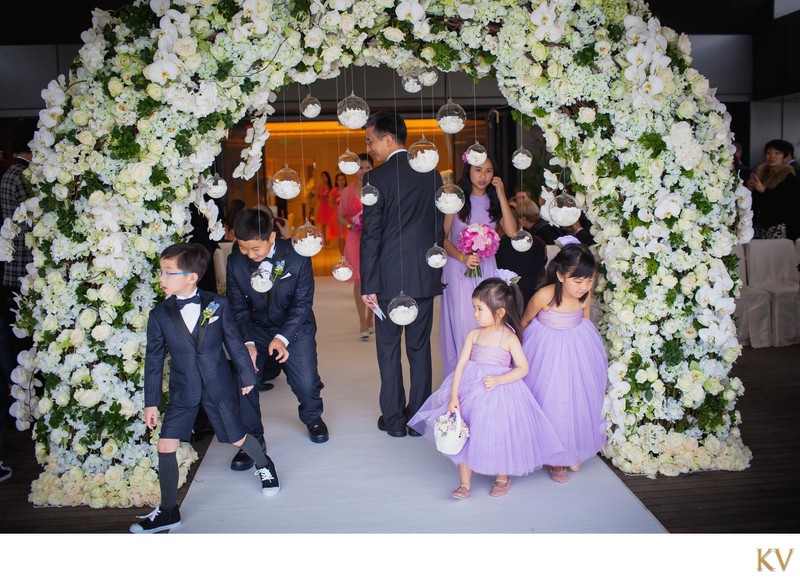 This particular image is one of my faves as the smartly dressed boys were literally running while the small flower girls tried to keep up. You can see the lovely ladies behind them lining up for the wedding procession underneath this gorgeous floral arch.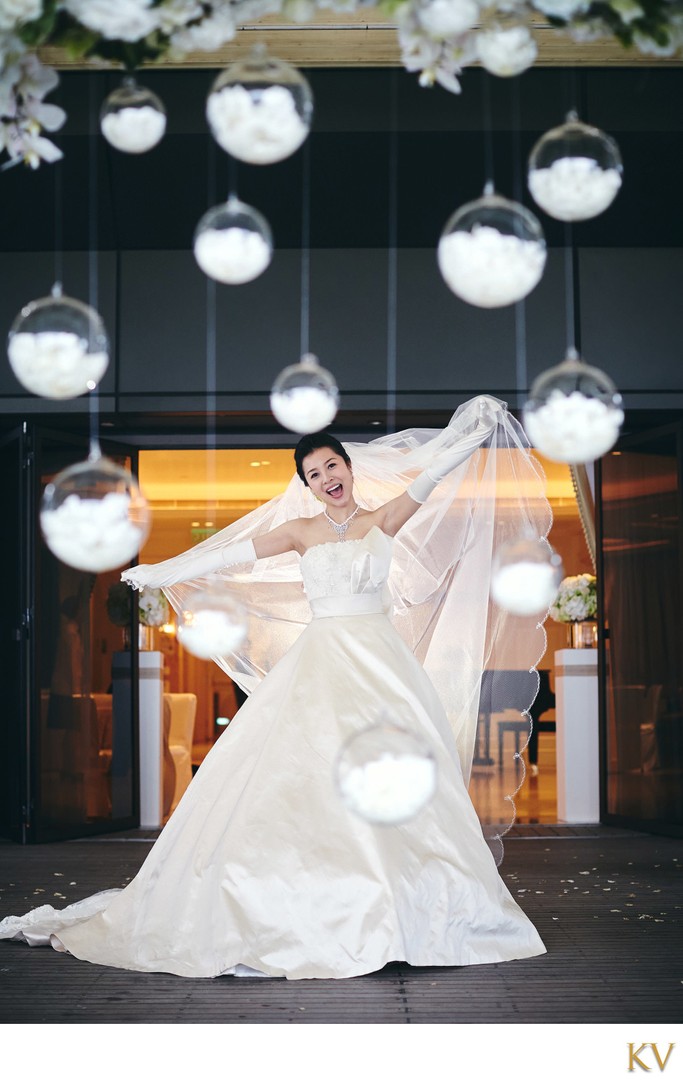 The bride Helen having a laugh with her wedding dress and veil after the ceremony. My favorite memories of Helen will always be just how happy she is as a person. Always smiling and yet so very much down to earth. She remains to this day one of my favorite brides.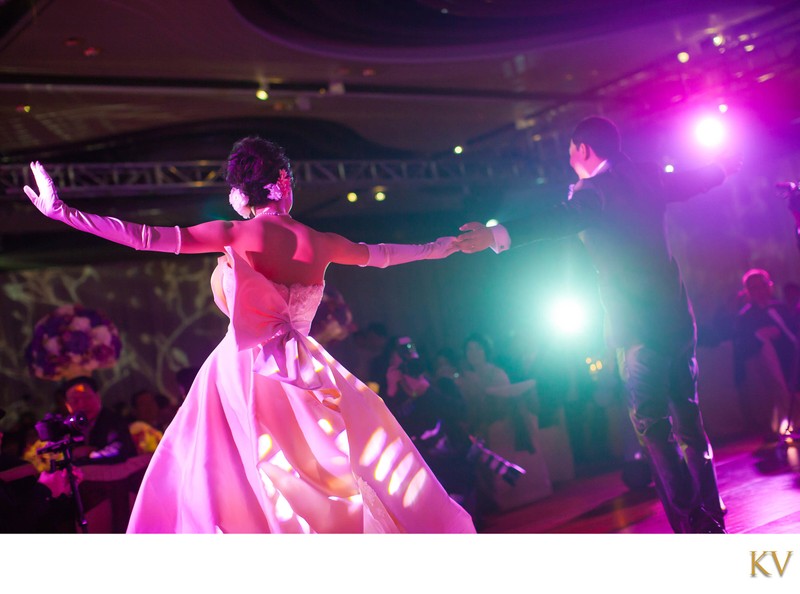 The bride & groom take a vow. One of the funny things about this image is if you look around you can see a videographer and another still photographer. As Hong Kong has such a high standard everything is covered and with every piece of equipment you can imagine. The results: Priceless!